When pictures first leaked of the upcoming LORAC Mega Pro Palette, I immediately joined the throngs of beauty lovers who said "I need it, now!" before anyone can say "Another palette!?" 
Sadly, LORAC is no longer carried at Sephora (which was to be the only place to get LORAC in Canada) and given that this palette is limited edition, and exclusive for the holiday collection.
Let me tell you, if there is only one thing you should splurge on this holiday season, it should be this palette! I've heard mixed things about the availability of the palette, so if you see it back in stock, either on the LORAC website or Amazon (the only retailers that carry the palette), buy it first, and think about it later!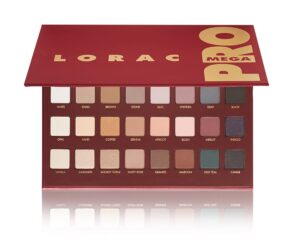 For those of you curious about how I managed to purchase this palette, I have a friend in the US who wanted to order one and was kind enough to help me get one! I've had this for a couple of days now and I cannot wait to share this review with all of you! Be warned, this review is incredibly picture-heavy as I wanted to share how the shades look on different skin tones.
Keeping the packaging similar to the existing Pro Palettes, the Mega Pro features a crimson, slim cardboard packaging. Not as easily toted around for a weekend, but perfect for occasions when you want to recreate a variety of looks for yourself and others (i.e. for a wedding!) The packaging is very much LORAC Pro through and through.
Featuring 32 eyeshadows of which 28 shades are brand new shades exclusive to this palette, the LORAC Mega Pro Palette is a palette for any beauty lovers, whether they already have a vast collection or simply looking to build one.
I wish LORAC would make this palette permanent because it would still be a best-seller! I've been a fan of the original LORAC Pro Palette for the amazing quality, great selection of colours, and overall product that truly caters to any occasion! I personally think even if you already have the original Pro palettes, this is still a great addition to your collection.
Among the 32 shades, 16 are matte and the other 16 are shimmers. The quality across the matte shades are some of the best I've come across, and consistently outperformed shades from other brands that cost more.
The shimmers naturally have a much better colour payoff and are eye-catching. The eyeshadows are incredibly soft, buttery smooth and powdery – so expect quite a bit of fall out, and smudging around the area of your palette.
With so many varieties of colours, finishes, and ease of bendability, this has everything any beauty fanatic out there would want.
Do You Need the Mega Pro Palette?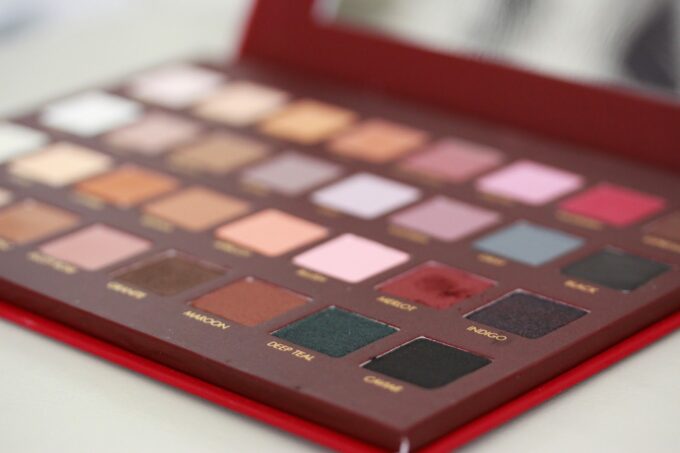 Given the difficulty in sourcing this palette nowadays (it's sold out on the LORAC website and no longer showing on Amazon), I know there are a lot of disappointed people out there. What really stands out from the Mega Pro Palette compared to the Pro 1 and Pro 2 palette is really the colour variety.
Everything about the quality, texture remain the same. I think if you already have either or both of the Pro 1 and Pro 2, you already have very similar colours to the ones in this palette.
I think a brand that offers a great alternative in terms of both price and variation of shades is Inglot. I've raved about their eyeshadows before and am a huge fan of the colour selection. I think you might be able to find some really great alternatives through that brand!
Now it's your turn! Have you tried the LORAC Pro Palette? Were you able to get your hands on the Mega Pro palette? As always, I'd love to hear your thoughts! Share with me the comment section.
Check this also: