I was having a throwback moment in my beauty routine after rediscovering a couple of old favourites from Make Up For Ever. In particular, I recently brought back the Make Up For EverAqua Shadow in my beauty collection, and I realized (with much displeasure) that Make Up For Ever had quietly discontinued the line. I am honestly bummed about the whole situation but consoled myself in the fact that I have multiple backups courtesy of a Black Friday sale from about a year ago.
A close replacement to that old favourite is in the form of the Make Up For EverAqua Matic ($28, available here) which was released last summer and has 15 colours in the range. Although I have yet to find the colours that can properly replace the Aqua Shadow, I've brought these out to play with again.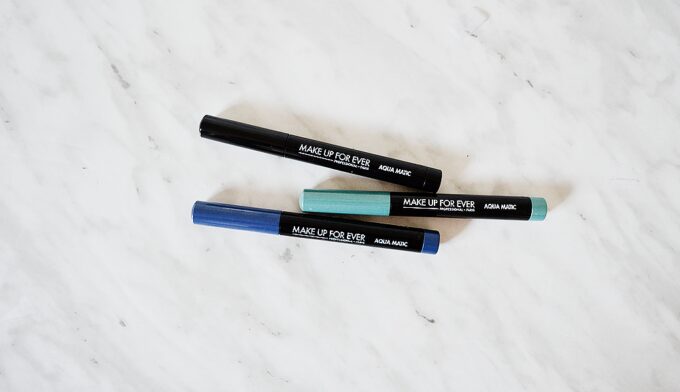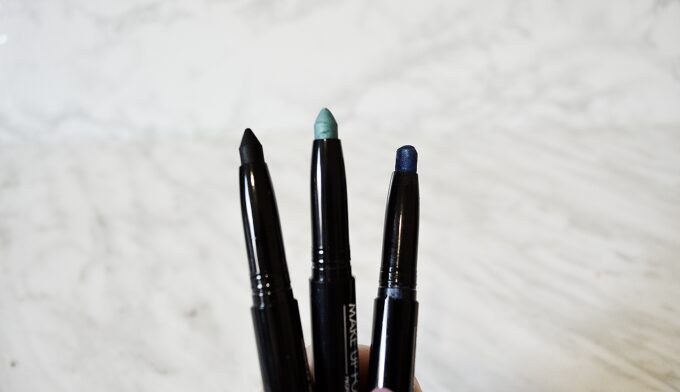 The Aqua Matic formula is creamy, creaseless, and waterproof, allowing for incredibly long-wear, impressive pigmentation and perfect for many occasions. There is a wide selection of finishes and textures to choose from which makes it suitable for different uses on the eyelids. I prefer certain colours more of a liner and others as a base. Similar to Aqua Shadow, these eyeshadow sticks, while creamy when applied on the lids, doesn't really allow for too much blending as you might expect. When I use these as a base, and add a powder-based eyeshadow over it, the colour becomes far too intense for everyday wear, which is why I prefer using it by itself.
The formula does dry quickly, so you need to work fast at fixing any mistakes. The pencil comes with a sharpener on the bottom, making it easy to travel with so you're not stuck without a sharpener and an incredibly dull, rounded tip when you need to use it as an eyeliner.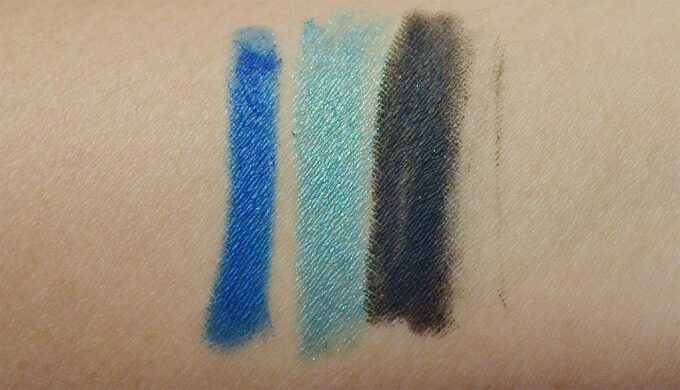 I have tried a few textures/finishes including the diamond and iridescent shades. I like that while they're shimmery, and adds an interesting layer on the look, they're nowhere close to being too glittery or too much for daily wear. All in all, while the new Aqua Matic comes in fewer shades than my beloved Aqua Shadow, it's a sufficient substitute given its similarity in terms of texture, finish and wear!
Have you tried the Make Up For Ever Aqua Shadow or Aqua Matic formula?
---
Disclaimer:
This post features product(s) provided for editorial consideration. All opinions are my own. For more information about my review policy, please
click here
.
---