Raise your hand if you occasionally buy products just because they look pretty in the pan. Come on. Don't be shy – this is the judgment-free zone.
I admit I do that quite often. And I'm a sucker for value, and consider myself a "smart" shopper who only buys well-researched products. And you know what, being a sucker for these product marketing hurts when it comes to purging the collection of unnecessary stuff.
One of the most beautiful beauty products I've ever come across is the Dior Nude Air Illuminating Powder from the limited edition Spring Glowing Gardens collection.
There are two limited edition shades that were released, #001 Glowing Pink, a cool-toned, off-white shade with a pink undertone, and #002 Glowing Champagne, a light champagne gold shade for darker skin tones.
With its a mother-of-pearl kind of sheen, it was bound to be a best-seller.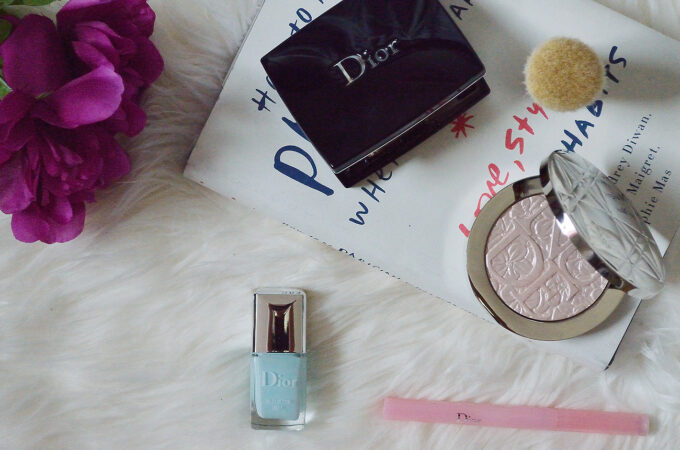 We know that Dior does highlighters really well. Does anyone remember the days of the Amber Diamond highlighter?
I'm a beauty blogger (it Seems kind of silly to repeat) and I've owned and have gone through a lot of products. Pretty packaging and beautiful designs no longer impress me as much.
Dior is no exception – you can't deny that there is a lot of thought that goes into each product and its packaging.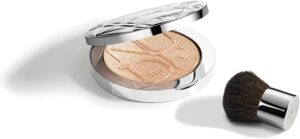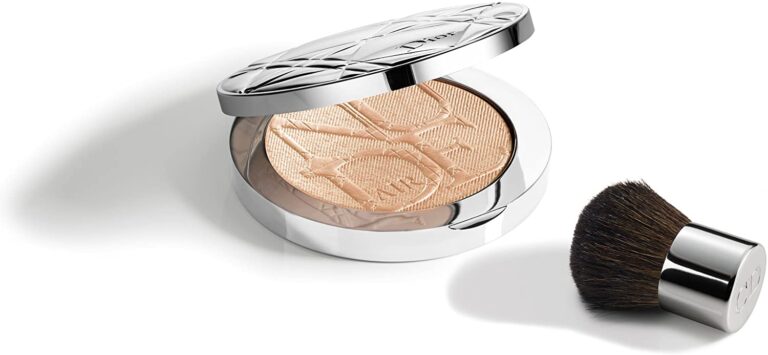 I love the extra thought of making the compact is heavier and embossed with a quilting design similar to the Dior Lady bag. The product comes with a kabuki brush and a velvet pouch should you wish to travel with it.
I think the extra pieces are a nice touch, but I wouldn't necessarily reach for the brush to apply the products. I feel that the density of the brush would lead to picking up too much of the product resulting in over-application.
I think it is still a thoughtful and premium experience, you would just have to be more controlled in the application. I have been using my Real Techniques Fan Brush (other similar brushes also suffice) and occasionally, my fingers to apply the product. Since it's quite pigmented, you definitely pick up quite a bit of product.

On my NC25 skin tone, the color is just right, a touch too white for my tanned complexion post-Mexico, but just right when I'm not as dark. There's a fine shimmer and a mother-of-pearl sheen finish which lends itself well to looking invisible and blending into the skin, rather than sitting on top of the foundation/powder.
The swatch above is a heavy-handed swatch with more layers than necessary to show off the texture. I would not come close to putting this much powder on my skin as you don't need that much product to show off that pretty face of yours!
The powder is finely milled and has just the right texture that doesn't sit or feel powdery on my skin. That flawless and lit-from-within glow definitely comes off when you step out in the natural light.
That's where you'll see that true glow coming off from all the high points on your face where you've applied the highlighter. I know, something like this is best seen and experienced first hand rather than explained!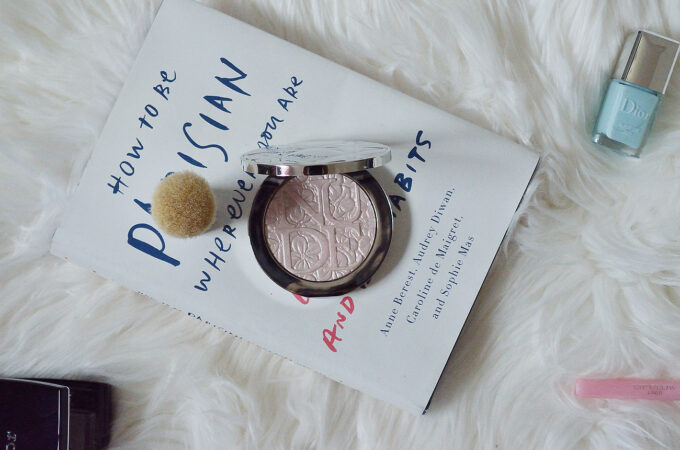 This product is a serious investment and one worth taking a long, hard look at. The product is undeniably going to give you lots of compliments when you wear it or when friends come over and admire your collection.
If it was $20 less, I would not hesitate in purchasing the second shade in a heartbeat, but for now, I think I'm quite happy about not having to deal with another one that got away!
Which product are you most interested in trying out? What do you think of this garden-inspired range?
Take a look at the following beauty products from Dior: