This summer, Dior is knocking the whole limited edition thing out of the park and I am really excited to share the rest of the Summer 2016 Milky Dots collection with all of you! A couple of days ago, I gave you a preview to the entire polka dot inspired range and all the face, lip, and nail products that go with them. Today, I'm sharing the other bits that are part of the collection but consists of the Backstage Pro only products.
Like the rest of the collection, the DiorBackstage Pro Eye Reviver #002 ($72, available here) and DiorBackstage Pro Brow Palette ($64, available here) will be available starting as of May 2016 at Sephora, Holt Renfrew, The Bay and Dior counters nationally. I have been seeing these palettes on the Sephora website, so if you're really excited about the, start the research early!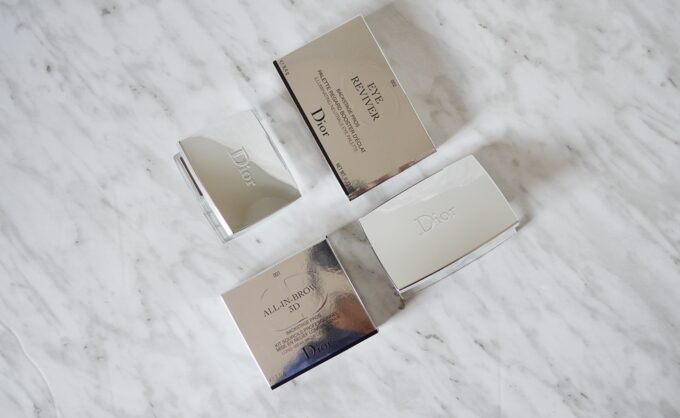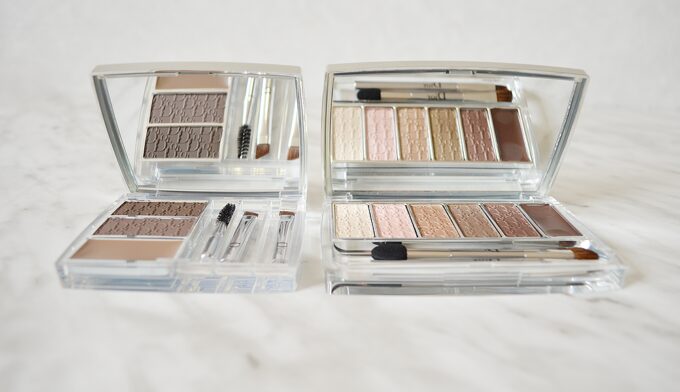 Dior Backstage Pro Palette Eye Reviver Palette
The Backstage Pro Eye Reviewer Palette #002 ($72, available here) is an all-in-one neutral eyeshadow palette consisting of a base primer, 4 neutral eyeshadow shades, and a brown gel liner. This is a newer, and slightly different version than the previous Eye Reviver palette, which had cooler-toned shades with black eyeliner. Developed backstagr at Dior runway shoes, the Eye Reviver palette is a great go-to neutral palette for any season. The inclusion of an essential primer, and a brown liner makes this palette a one-stop for your entire eye makeup look and can take it from natural to sophisticated by switching shades in the palette.
The colours in this palette consists of matte, satiny, iridescent, and ultra-shimmery colours so you create any looks you'd like to. The eyeshadow formula is formulated without any parabens, sulfates or phthalates, which is something to consider if you are cautious about certain ingredients.
I think it's important to note that this palette is meant to deliver a very subtle look – natural and sophisticated but subtle and elegant. In my mind this palette enhances rather than transforming your look, and the quality is typical to what you would expect from Dior's eyeshadow line up. If you're looking for bold or something to replace your Naked palette, this wouldn't be the palette for you. The colour payoff in this palette isn't meant to be super pigmented, nor too shimmery or glittery. Think low-key wedding makeup, or interview makeup. It's really meant to be buildable so you can easily control how your look ends up!

Dior All-In-Brow Long-Wear Brow Contour Kit
Joining the bandwagon, Dior has brought out the DiorAll-In-Brow Long-Wear Brow Contour Kit ($64, available here), an eyebrow kit that includes two brow colours and a brow wax. The kits come in two colours, Blonde and Brown and I am swatching the Brown one which suits my NC25 skintone well.
Each kit comes with a light and dark brow powders which is meant to allow you to create an ombre effect (I didn't know this was a thing!) or use just one of the colours. The kit also comes with two angled brushes, and a brow brush.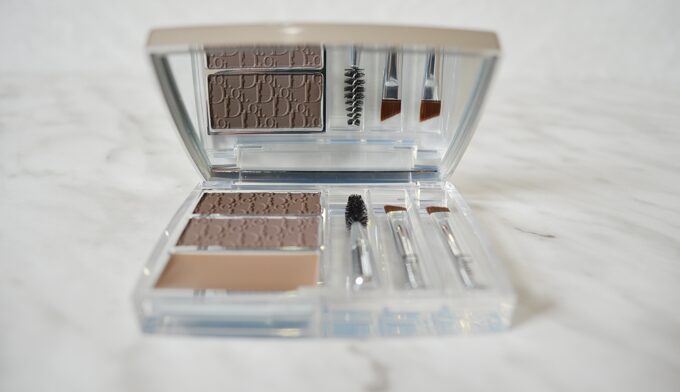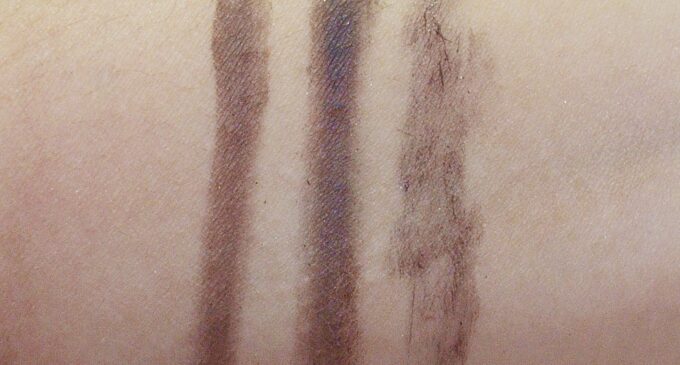 Along with the effervescent Milky Dots collection, Dior is setting us up for a really colourful and exciting Summer collection! It's a huge collection to play around and choose from so I hope you're as excited as I am when these hit stores!
Now it's your turn! What do you think of the Backstage Pro palettes from Dior? Will you be picking up anything from this collection or the Milky Dots range?
---
Disclaimer:
This post features product(s) provided for editorial consideration. All opinions are my own. For more information about my review policy, please
click here
.
---