It's been a little over a month since I got back from Cape Town so get ready for some wanderlust-inducing photos! I can't help the fact that Cape Town is such a scenic and breathtaking city, so no filters needed on any of these at all!
I'll be writing a little bit about my experience in greater details over the next couple of weeks/months. I've gotten the drafts started so stay tuned for reviews on tours and day trips I took. Let me know if you're interested in knowing anything specific about my trip and I'm happy to put that together for you!
In the 2 weeks that I was in South Africa, I spent 4 days surfing, another 5 at Kruger for the safari, and 4 days in Cape Town, the city. Although I've been to the city before and spent a pretty intensive 3 days (3 day trips there) last year, I just can't help but want to discover new spots that I didn't get a chance to visit. I ended up re-doing a couple of things I had already done, and made a point of going out of my comfort zone and try a couple of new places!
While in Cape Town, I made use of Uber so much since it was so convenient and inexpensive! During the day when I felt safe walking alone by myself, I would make it a point to walk from Sea Point to the Waterfront. However during the evening, I won't hesitate to Uber, and I've had nothing but good experiences with all the drivers. I must have taken at least 20 trips, mostly within the city, but a few that took me to the airport, and to Muizenberg to do a bit of surfing.
Feel free to use my Uber referral link (or use code: stephaniel241) to get a free ride (up to $20) the next time you're in South Africa. This may not sound much in Canadian dollars, but this is practically a FREE ride from the airport to city bowl (I only spent R150 which is equivalent to about $13 CAD!) So… you're welcome!
If you enjoy this post,
click here
for more South Africa posts!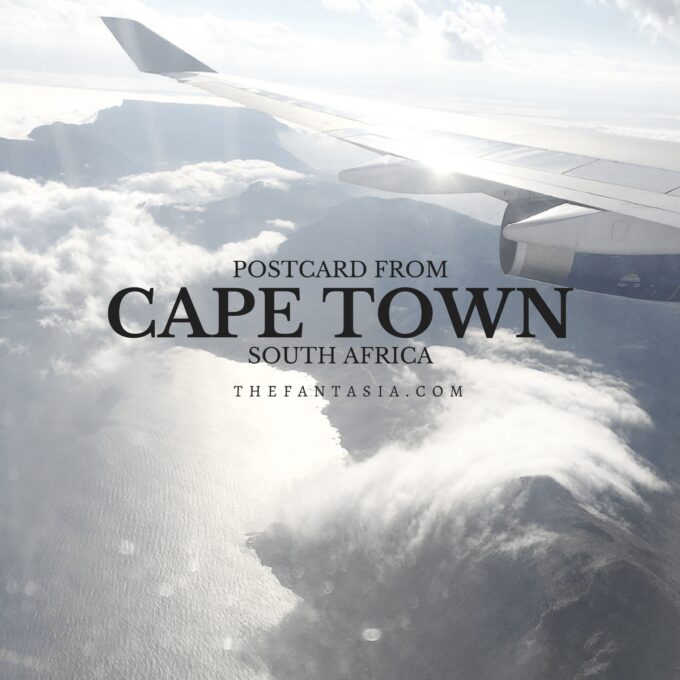 1. So I bagged the best seat for this epic Cape Town landing – the bulkhead window seat on the left row! 2. I love ferris wheels! 3. Rated as one of the best coffees in the word and I couldn't agree more! Truth Coffee is a must-go destination 4. Of course, I had to find myself a spot of ice cream at The Creamery by Sea Point 5. Walking through Kirstenbosch Gardens 6/7/8. Views of Table Mountain from Kirstenbosch – you can see Maclear's Beacon (highest point of the mountain) and Noah's Arc from here 9. Views of Table Mountain from Lion's Head 10. Hiking up Lion's Head, and the view of Robben Island 11. Wally's Cave in Lion's Head 12. View of the City Bowl 13. The Twelve Apostles and beach en route up Lion's Head