Out of the three days I was in Cape Town, the one that left me most speechless and humbled by my visit to Cape Peninsula, which is an absolute MUST DO when you are there. Be prepared for the Cape Doctor that will leave you feeling refreshed, and make any photo op result in a significant amount of hair covering your face, potential sightings of baboons and indescribably dazzling and glorious place that I would love to wake up to every morning. There are 2 signposts on which you want to take pictures of, just to prove that you've been there. But more on that later!
I've been told by my Airbnb hosts that no one has ever been disappointed by their visit to Cape Peninsula (Except of course, when there is bad weather). While you can always make the drive down to Cape Peninsula and hit all the spots / landmarks on your own, I did it with a small tour group. There are plenty of day tours going to Cape Peninsula, but I can tell you straight from the beginning that you MUST book it with Rob from Cape Convoy Tour. A quick disclaimer, I am not getting any commission from recommending his company over others – I merely hope that I can save you some time in your research! His tour is one of the highest rated tours on TripAdvisor, and guaranteed, you will not regret booking it with him.
Ignore the fact that the website may need a bit of work, Rob, who runs the entire show, will keep you laughing the whole day, and will never rush from one spot to the next. He know as all the best photo spots and is more than willing to play photographer. You'll come back from Cape Peninsula with the most enviable photos of your trip! In addition, he can keep any conversation going and by the end of the day, you'll be great friends with the people in your group! Since I was travelling solo, I got the best seat in the vehicle – the passenger seat!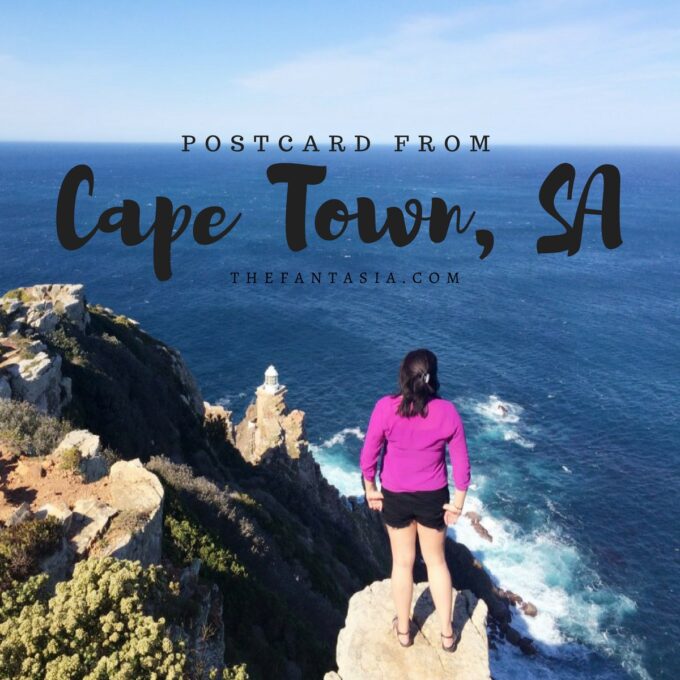 Why You Must Visit Cape Peninsula
You'll get to visit all the must-see spots in Cape Town in a day and in a very relaxed and safe environment. He also tailors his tours so that you'll miss all the tour buses and large tourist groups, so when I went, we had more than enough time to enjoy ourselves, and almost very few tourists in our pictures! His tours get booked up quickly and you'll want to secure your spot in advance. The best part of this tour is of course, all the stories he has from previous groups and his incredible knowledge of Cape Town's own history. If I had a history teacher like him, I would have majored in History and never ended up in Marketing/Business.
Back to Cape Peninsula though, you can drive to the most South-Westerly point of Africa. From the Cape, you are about 6000-7000km away from Antarctica. Aside from the perfect weather, there's no bad photo opportunity. You can ride the Flying Dutchman Funicular to the viewing point below the old lighthouse or hike your way up, which takes about 30 minutes at most. As beautiful and scenic as the Cape is on a good day, thousands of ships have been stranded or floundered in the area due to the treacherous rocks and stormy seas. It's also earned the nickname Cape of Storms
I can say, without a doubt, that Cape Peninsula left a vivid, and painfully beautiful impression. Thousands have been charmed by it so much so that the great English explorer, Sir Francis Drake, called it the "The Fairest Cape in all the World" If his words nor mine convince you, let the pictures speak for themselves.
P.S. Don't forget! If you're looking for inexpensive flights to Cape Town so you can visit the incredibly beautiful Cape Peninsula, don't forget to use Skyscanner or download the App on your smartphones so you can always find the best deals for your next trips!
If you enjoy this post,
click here
for more South Africa posts!
Although the main attraction of Cape Peninsula is the Cape Point Lighthouse (which is now decomissioned because it was built in the wrong place), it is still a highly visited tourist site. Once you ascended to the Lighthouse, all you see around you is breathtaking ocean, and on a very clear day, all the way to Antarctica. It gets very chilly here so you are advised to wear or bring an extra sweater. At the gift shop by the parking lot, you can ask for the Cape of Good Hope souvenir stamp so you can stamp your postcard with it and show the world you've been there!
There's a semi-hidden trail here which takes you to a scenic point where you can stand "in between" the old and new lighthouse. It's called the Lighthouse Keeper's Trail. According to the sign, it takes 1.5 hours to hike but I did it in an easy 20-30 minutes hike at a leisurely pace. There's plenty of spots for great photos, and the path is relatively flat and easy to do.
Pin this for Later!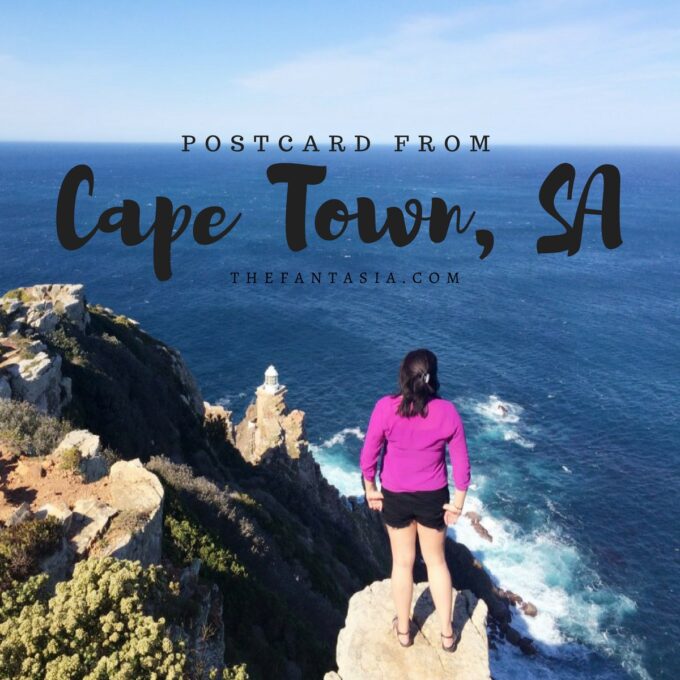 Now it's your turn! Have you been to Cape Town? As always, I'd love to hear your thoughts! Share with me comment section or through Twitter or Instagram!