By most standards, travelling to Cape Town, South Africa is a bargain. Although the flights can be very expensive, the cost of my day-to-day travels in the city is far cheaper than one day in Toronto. For example, a cup of gourmet coffee runs $2 compared to $3+ here in Toronto. If you want to treat yourself to something fancy or drinks, they won't cost you an arm and a leg ($1.7 for a glass of beer, and $2 for a glass of rose!) The cost of Uber starts at $0.50 with $0.06/km which means that a trip from the city to the airport (22km/30 minutes drive) only costed $15. That being said, these costs can easily be shaved further or go up exponentially if you stay in the very touristy area.
Today I'd like to share with you a few experiences that I got to do for free whilst there. I was inspired to write this post when I saw a new Lonely Planet release online called Lonely PlanetThe Best Things in Life are Free ($32.99, available here). It has 884 things you can do for free in 60 cities worldwide! If you consider yourself a budget traveller or someone who gets inspired by trekking through the beaten path and finding the best bargains out there to make your dollar last longer, you should check out the Lonely Planet book!
Comparing my travels to Europe, and Asia, I still consider Cape Town, South Africa to be an incredible bargain despite the long haul flight. In a city where things are already very cheap, I was very surprised to see that there's still a whole bunch of things you can easily do for free! There are ton of really interesting boutique hotels, AirBnB, lodges that really fits any budgets and preferences; here are a bunch of options of where to stay in Cape Town!
If you are travelling to Cape Town outside the shoulder season, consider checking out this excellent things to do in Cape Town in winter post!
P.S. Don't forget! If you're looking for inexpensive flights to Cape Town, South Africa, don't forget to use Skyscanner or download the App on your smartphones so you can always find the best deals for your next trips!
If you enjoy this post,
click here
for more South Africa posts!
Beach Life
If your idea of a vacation involves beaches, then you are just in luck! Cape Town is home to several gorgeous beaches, some of which have been used in movies, and TV commercials. All the beaches are easily within 20-30 minute drive from the city centre, and there are all sorts of activities you can do at each. The two closest ones to the city centre are Clifton's and Camps Bay are some of the best ones to hang out at over the weekend. If you're into adventure sports like surfing, Muizenberg and Llandudno are only a 20 minutes drive away. There's even a nudist option, over at Sandy Bay and if you;d like to see and swim with penguins, you can do so at Boulder's Beach (although entry will cost you $6/R60 since they need to keep up the maintenance for the beach that houses the penguins)
Hiking
Hiking is an activity that most take for granted but hiking in Cape Town is an otherworldly experience. The two most striking natural features of Cape Town, the Table Mountain and Lion's Head are smack bang in the middle of the city. The only "fee" you're looking to pay is if you park your car, and pay the parking attendant. There are many different trails to take to go up the 1085m above sea-level at Table Mountain, and interesting photo opportunities at Lion's Head. The SANParks (South Africa National Parks) suggest that you hike with at least several other people, and only with someone who knows the routes.
Sea Point Promenade
The 11-km sea-side coastal sidewalk is beloved by runners, bikers, locals and tourists alike. Providing stunning views of the water, and the Lion's Head as you walk along the promenade. There is a dog park, a picnic area, and enjoy the relaxing views!
V&A Waterfront & The Watershed
What started as a wharf, this area was transformed into a world-class entertainment, and shopping district, offering a flavour of the bustling metropolitan city that Cape Town is now known for. Check out the Market where you will enjoy the taste of freshly made smoothies, juices (and even bubble tea) as well as the freshest catch of the day. Not only do you get to experience local flavours, but expect some Mexican and Indian cuisines here too! Mmmm!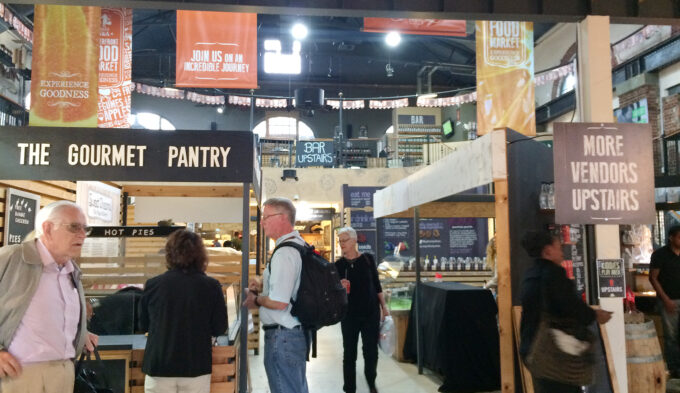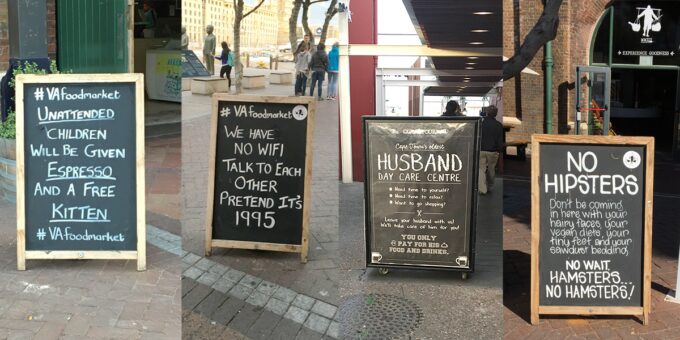 Bo-Kaap
The picturesque colourful houses in the Bo-Kaap is truly reflective of the people who live there. Nowhere will you find a more vibrant and colour area around Cape Town, but it doesn't just stop there. You can take cooking lessons so you can learn how to cook up a storm the next time someone comes and visit you.
Are you Planning to Travel to South Africa soon?
Have you been to Capen Town, South Africa?
Pin this for later!