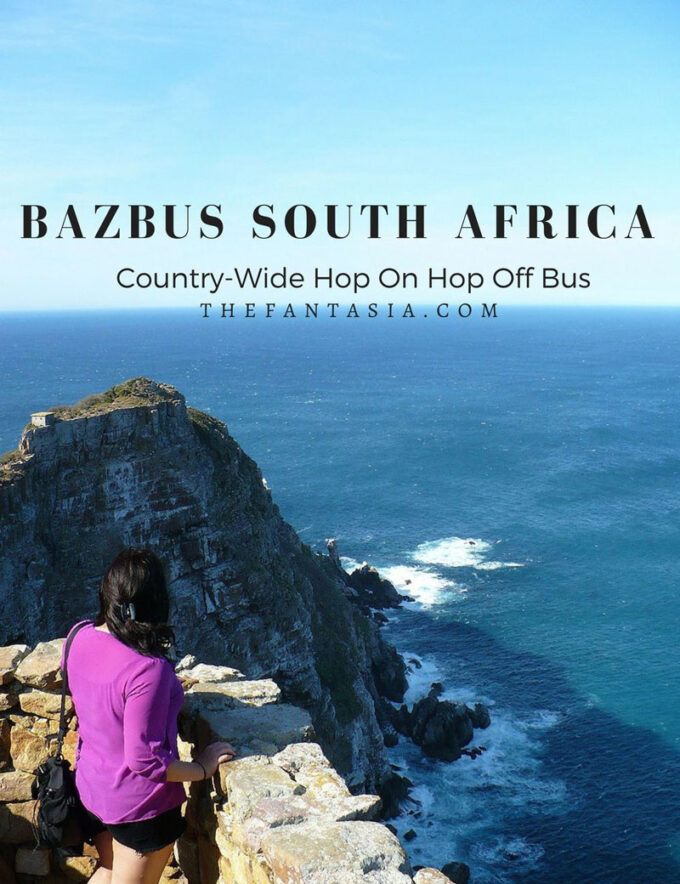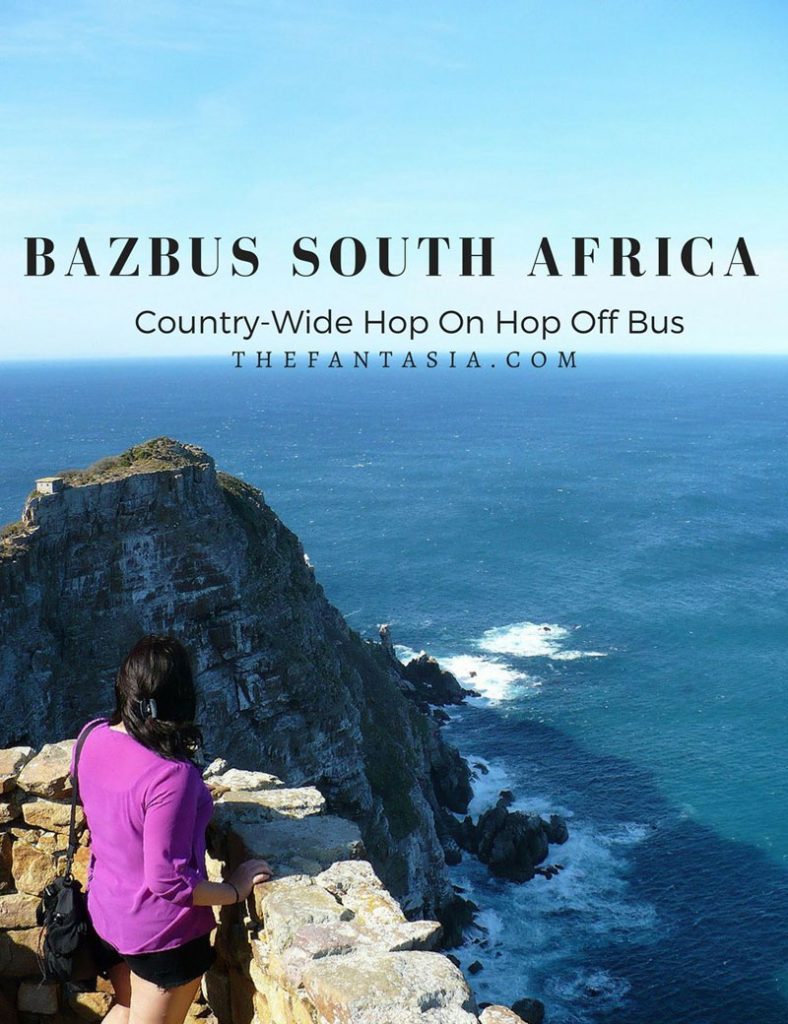 BazBus South Africa is a backpacker service that really needs to be everywhere. Don't let the word "backpacker" scare you into thinking that this is one of those cheap, dirty, and "only for the young" methods of transportation. BazBus takes elements of that backpackers' way of traveling (the price) and the comfort of a 3-star (and higher) tour company.
It's quite genius actually.
And if you haven't had a chance to check them out, I'll share a little bit of my experience to give you an overview of what the experience is like.
Hang on, what is BazBus?
BazBus South Africa operates a hop-on-hop-off, cross-country tour bus that you can take from various cities in South Africa. They also run inexpensive day tours to the biggest and most popular tourist destinations. The group day tours is limited to about 20 people per vehicle, so it is a much better option than a massive coach tour group (i.e. 50+ people!) but the more affordable option if you don't want to splurge on an expensive "private" or small-group tour (i.e. 6-10 people).
Where does the BazBus go?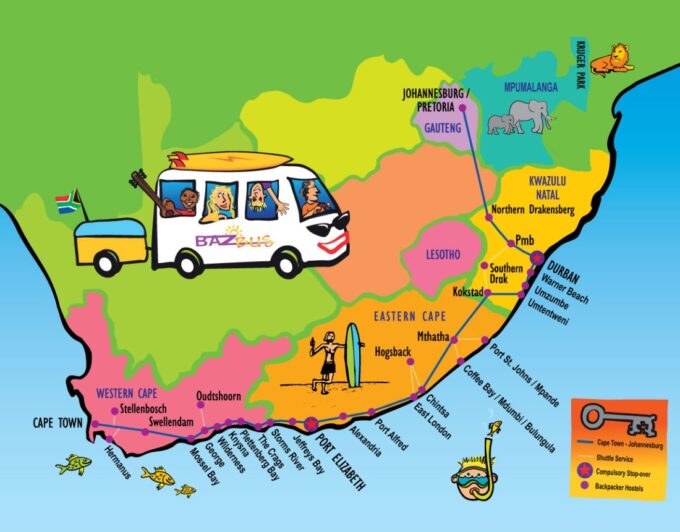 The BazBus South Africa website, hostels, as well as many tourist information areas provide very thorough information about which routes it operates. If you are spending a while in South Africa (which you should!) it may be worthwhile to do one of these routes because you get to see a different side of the country aside from the glitz of Cape Town, and hustle of Johannesburg.
The cross-country hop-on-hop-off route is not necessarily the most economical method of travelling from one destination to another but the day tours are. For example, a one-way bus ticket from Cape Town to Johannesburg is R4900 ($490) which is almost $1000 round-trip. A round-trip flight with FlySafair costed me $170 between the two cities.
1 Day Cape Peninsula Day Tour with BazBus
Having visited Cape Town in 2015, and being enthralled by all that it has to offer, I knew one place that I was determined to come back to was Cape Peninsula. I took a private tour last year (Rob's Cape Convoy Tour) which was only $30 more expensive than the one offered by BazBus.
The 1 Day Cape Peninsula Day Tour (R690 / $69) is about an 8-10 hour day trip from the Cape Town central to destinations including Hout Bay, Chapman's Peak Drive, Simon's Town, and Cape Point Nature Reserve (Cape of Good Hope). I organized this tour through my hostel in Muizenberg, Stoked Backpackers Hostel. They took a 30% deposit when I booked, and I paid the rest in cash on the day of the tour. They don't pick up from my hostel so I had to Uber to one of the central locations they pick up from.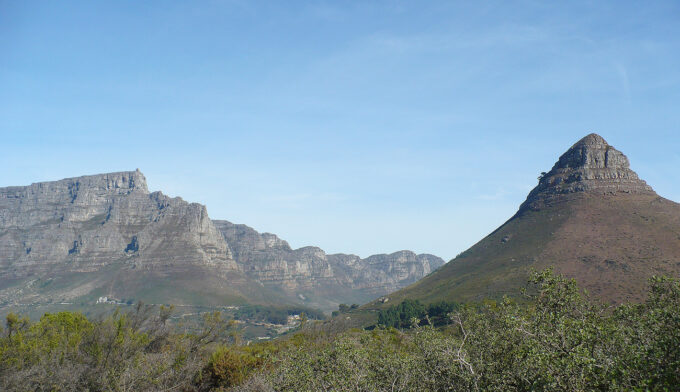 This day trip is the must-do when you are in Cape Town as I've been told that no one has ever been disappointed by it. It gives you an opportunity to see why Sir Francis Drake called Cape Town the "The Fairest Cape in all the circumference of the earth" back in 1600s. Many tour companies and groups offer this tour, and for the most part, the decision on which tour company to go with often falls to preference, and budget.
I opted to revisit Cape Peninsula when I visited Cape Town in 2016. I was so in love with the scenic drive, and enjoyed my trip immensely so this was a pretty straight-forward decision. I opted to try a more day trip organized by a group tour company as I wanted to experience it. I think it was an average tour (3 star) but then again, I am comparing this to a 5-star, private and slightly more expensive tour.
Included in the price, BazBus offers a free breakfast (cookies, muffins, yogurt, and juice) and lunch (salad, sandwich, drinks, chips) – all for R690!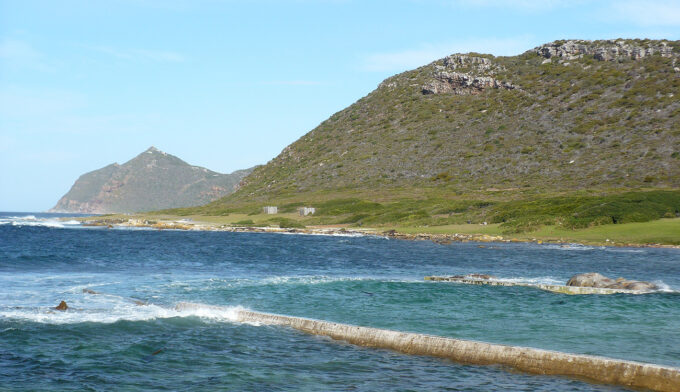 My Experience with BazBus
We had really a fun and energetic guide and driver who was just having as much fun as we were, despite the rainy, and drizzly weather. I found that 1 guide to do everything (i.e. provide commentaries, prepping lunch, collecting money) during the trip made it feel slightly disorganized. I think he handled himself well, but I recalled a bunch of us jumped in to help prepare the lunch.
BazBus operates a comfortable, clean mini-van, and picks you up from the main hostels/hotels in Cape Town. My pickup was slightly late, but it wasn't a deal-breaker as it is bound to happen, and it's difficult to control. Upon settling in the bus, we were offered our breakfast, and listened to commentaries (that were informative and humorous) as we arrived to Hout Bay, the first stop.
There is an optional Duiker Island Seal Colony visit that you can do here. Basically you take a ferry to the seal colony (approximately 15 minutes trip) for R80 ($8). This particular area of Hout Bay is also where there are many souvenir and curio shops, so you can do a quick souvenir shopping from the locals. I didn't like this particular part of the trip because if you chose not to go on the seal colony boat trip, you're stuck waiting for everyone to wrap up for at least an hour. Luckily this wasn't the case for my trip, but it could have easily been a waste of time.
We then drove along Chapman's Peak – we didn't stop for any pictures, which again is disappointing as the pictures I took last year from this drive was one of the most dramatic and some of my favourites. It just seemed silly that this wasn't offered.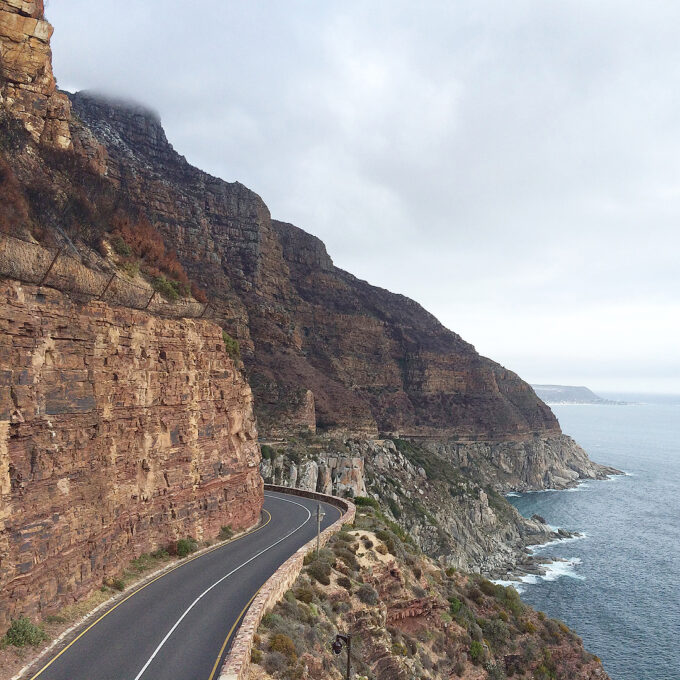 At Simon's Town, we made our way to the Boulders Beach Penguin Colony where we spent 45-60 minutes at the beach before heading back. I've always loved this part of the trip – I love penguins!
We then drove to the Cape Point Nature Reserve where we were all put on bikes, and cycled for 45 minutes to a meeting point where we had lunch. This was actually a really fun, and unique way to experience the park instead of being stuck in the car. If you're not into cycling, they will drive you straight to the meeting point.
The lunch provided was basic, but filling. We had salads, sandwiches, chips, some fruits and drinks. Definitely more than what I expected. Another tour group shared their lunches with us which was such an experience! We then continued driving onwards to Cape Point, and Cape of Good hope, a pretty standard itinerary. We headed back at around 4pm and the driver / guide kindly dropped us at our hostels or key part of the city.
In summary…
BazBus is a fantastic, economical way of travelling if you're tight on budget, or short on time. If you're not too picky about group tours, this is one to go for. If you want a more personalized experience, private tours are abundant and not too expensive.
Are you Planning to Travel to South Africa soon?
If you enjoy this post,
click here
for more South Africa posts!
Have you heard of BazBus South Africa or a similar service in other cities? Would you take a cross-country hop on hop off bus or prefer flying?