Cape Town is a city that I could see myself living in. Many have compared it to Sydney or Melbourne, Australia – the young, hippie, super attractive people vibe just makes me want to pack up everything and book a one-way ticket there. I think most people who know me in real life, and at work already know this… and it's an open secret at work, and home too. If you haven't already, take a look at my other posts on South Africa in general, because seriously. My favourite place on the planet!
My South Africa 2016 trip includes two whole weeks of indulging myself, ready to make the most of the experience. I spent a lot of time there and really stayed outdoors most of the time – hiking, surfing, cycling, and safari are a few of the many excursions and day trips I took. I've decided to split this post up into several manageable chunks – otherwise, your browser will still be loading!
My Cape Town, South Africa 2016 Trip – The Details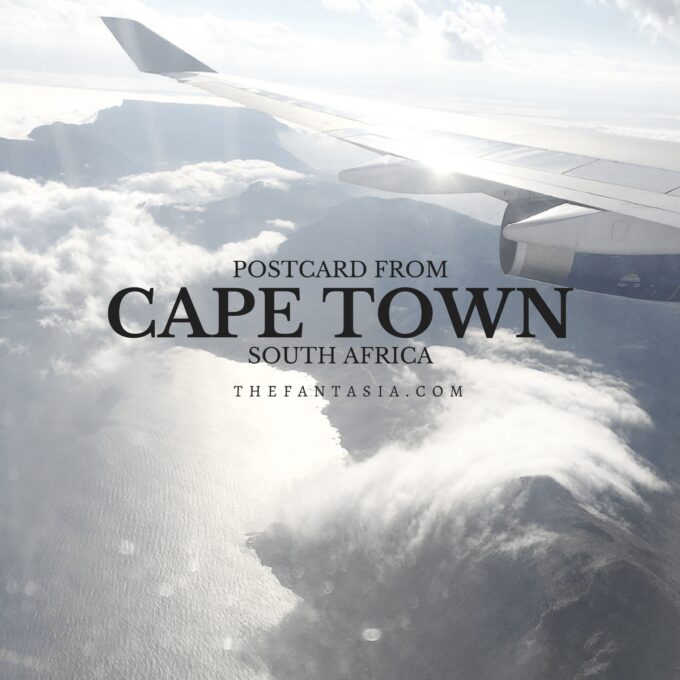 I spent about 4 days in the Mother City – I knew that despite the surfing, safari and hiking, I wanted to be back and drink this city all in! Although it felt repetitive (I ran out of things to do!) I felt incredibly satisfied at being able to explore some areas I hadn't been able to before. I took advantage of the free walking tour (All three of them!) to get a better understanding of the culture, years of Apartheid and how truly unique and how far the Rainbow Nation has worked to overcome its past.
At one of our tour guide's recommendations, I also made my way to the Eastern Food Bazaar where you can get local Middle Eastern / Indian foods for REALLY cheap. Think $4-5 for a plate of chicken shwarma wrap with fries, and $3 for a mango lassi. They were so delicious too. I went back, maybe three times during my stay and had NO REGRETS!
If you can, I highly recommend a visit to the District 6 Museum which costs only $3 for entry but gives you an incredible look at what happened there. I made a point of doing the free walking tour to District 6 before the museum as it gives a much better context and definitely made my stay worthwhile. Oftentimes we're so caught up doing the touristy thing and staying only in the touristy area, that we forget about the horrors and injustice that happened here.
On a brighter note, enjoy these pictures! Let me know if you have any questions about my trip or itinerary in general!
For additional reading on my South Africa trip, keep reading:
More Pictures from my Cape Town, South Africa 2016 Trip
1. Postcard from Cape Town (literally!) 2. Colourful houses to be found at Bo-Kaap which means Upper Cape 3. V&A Waterfront, The Nobel Square where statues of South Africans who've won the Nobel Peace Prize are located 4. CPUT (Cape Peninsula University of Technology) 5. One of the many Cape Town "frames" that dot the city 6/7/8. District 6 Museum – a highly recommended visit if you can make it! 9. Looking out from Wally's Cave on Lion's Head 10. The gorgeous view of Table Mountain from Lion's Head 11. Looking over Lion's Head from Bo-Kaap!
Stay tuned for future posts including when I went on a safari, day trips to Mpumalanga Province with its incredible, and jaw-dropping views of some of the most scenic places in the world, and reviews of tours and day trips I've taken while in South Africa!
If you enjoy this post,
click here
for more South Africa posts!
Pin this for Later!