Guess who worked up the courage to go on a safari alone? Yours truly. I knew coming back to South Africa for the second time in a year had to involve a safari. Being home to the famous Big Five (the lion, white elephant, buffalo, rhino and leopard), South Africa is the perfect destination for any adventurous souls who are itching to go on their first safari.
For those who are uninitiated, the Big Five refers to the 5 animals that are hardest to track on foot. This was a term coined decades ago, when hunting was a considered a sport for the nobility (Think Downton Abbey). These days, the Big Five is more of a marketing ploy, but hey! It's a chance to see these animals almost up close!
Kruger National Park is the world-famous destination for anyone who wants to spot the Big Five. The park extends from South Africa to Mozambique is roughly the size of Belgium with 2M hectares of space where the animals roam about. The park also borders the luxurious Sabi Sands lodge, which is unfenced.
The easiest and fastest way to get to the park is to fly to a nearby airport, Nelspruit. I found the flight from Cape Town to Nelspruit was far too expensive (in the realm of $600 !) so I opted to take a regular flight to Johannesburg ($170) and was promptly picked up by my safari tour company to do the 6-hour trip from Johannesburg to the park. There is a fee to be picked up from the airport (CAD$62 each way) but it seriously saves the stress of trying to organize your own transport and you get to drive through the scenic parts of the country!
I went with a safari tour company called Outlook Safaris who I highly recommend. In case you aren't convinced, just check out the reviews on TripAdvisor – you can immediately tell that these guys know their stuff. The biggest perk going with these guys is the fact that they use the SANParks accommodations meaning that you are staying inside the park rather than camps or accommodations outside of it.
Why is this worthwhile you ask? There's about a 15-20km drive from the park entrance to the area where you would normally start your game drive. Imagine having to wake up at 4am, wait to get into the park for 30 minutes, and still have a drive to go.
Instead of doing this, I woke up around 5:30AM everyday so we can be out on the drive by 6AM which is when the park officially opens to allow for maximum game-viewing time.
We saw the Big Five in one day, across two game drives. It was a huge bonus to also see a pair of cheetahs, a lion cub, and the leopards. We saw a few of the animals more than once and I loved every minute of it!
Although you wake up extremely early and you're out before breakfast, the excitement of potentially coming across some of the world's most interesting animals is something of an adrenaline rush!
How Long to Go For?
Most people often ask how much time should you spend doing a safari to ensure you see all the animals. It's a very difficult question to answer because you cannot predict when the animals are around, and it's important to keep in mind that this is their natural habitat so they can do things as they like. Some animals, like the lion, who are naturally lazy animals, and prefer to sleep most of the day.
Thus if you are thinking of seeing some actions, that could be pretty tough! The leopards tend to stay away from humans, and are nocturnal animals, making spotting them that much harder to do! It also depends on luck and the routes you take. My group and I split up, and I was lucky enough to be in the game vehicle that saw the leopard! I always think the longer the better – you get to see more animals and have more opportunities to spot all sorts of interesting wildlife!
I went for 4 days and 3 nights – there seems to be a consensus that this is just the right amount of time. I had friends from my group who stayed for 3 days and 2 nights, and almost missed the leopard.
Keep in mind that you only get to do 2 drives per day, and on the first and last day, you actually only do just 1 drive. The first day you are arriving, so you only get to do a night drive, and the last day, you only get to do the morning drive as typically you would depart immediately afterwards to ensure enough time to get to the Johannesburg (or Nelspruit) airport.
Let me know if you have any other questions about my South Africa trip!
If you enjoy this post, 
click here
 for more South Africa posts!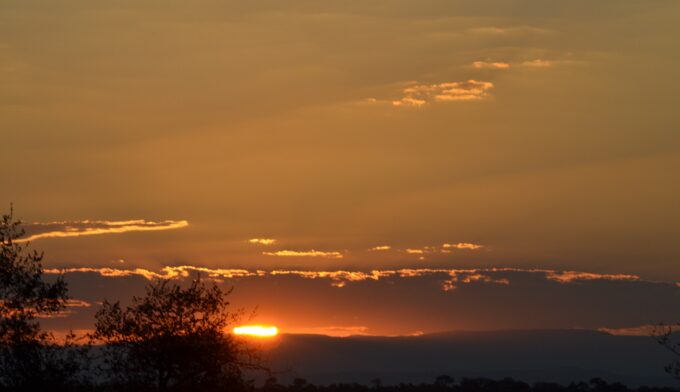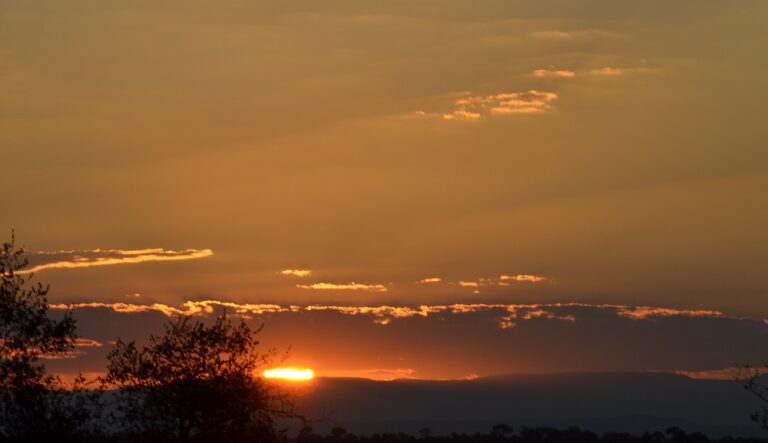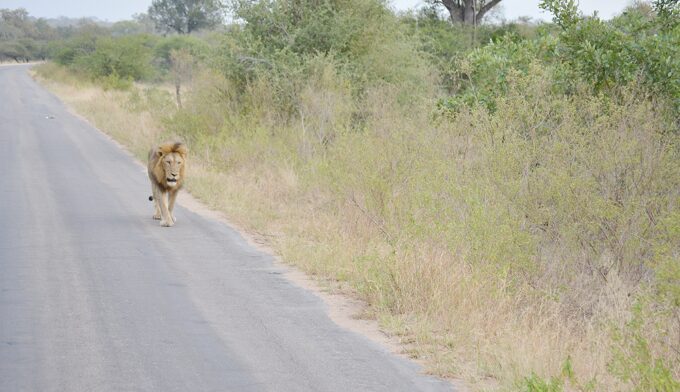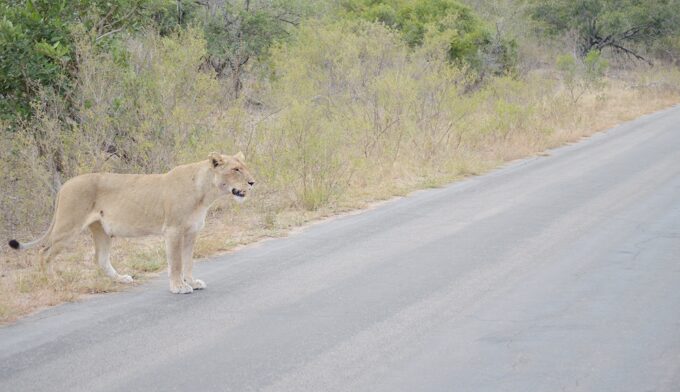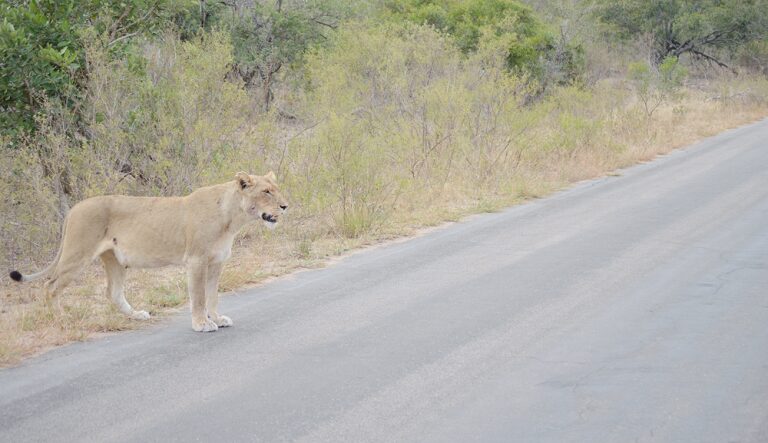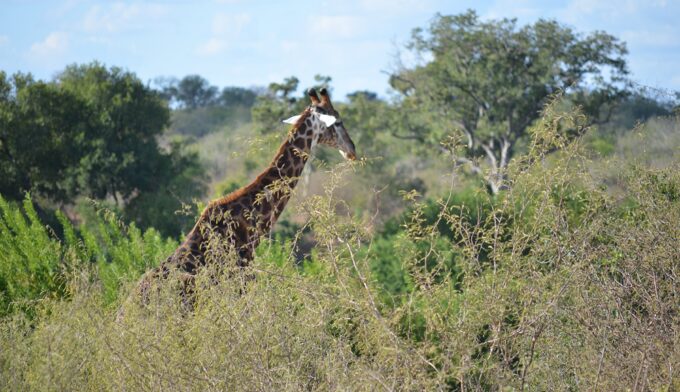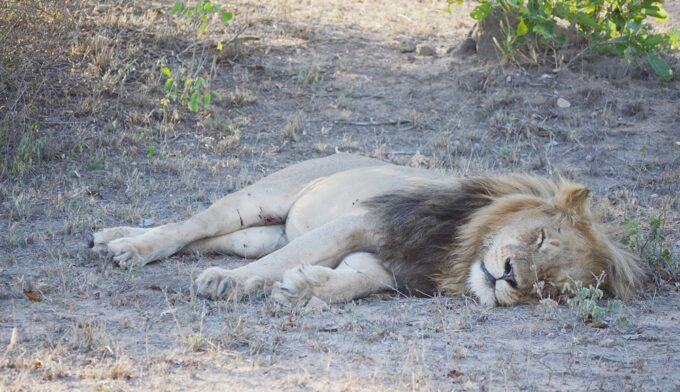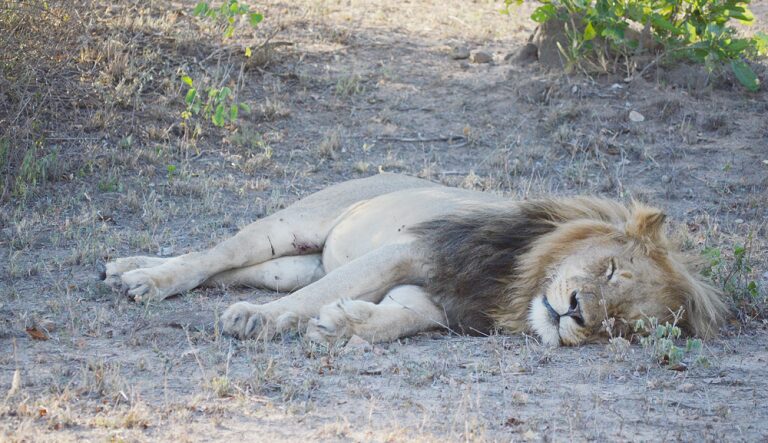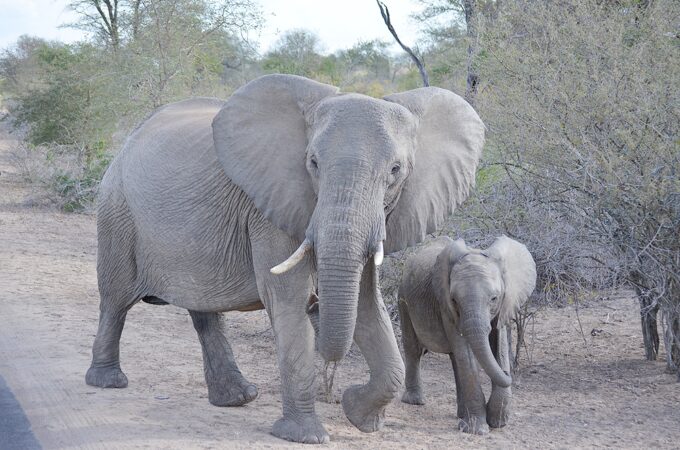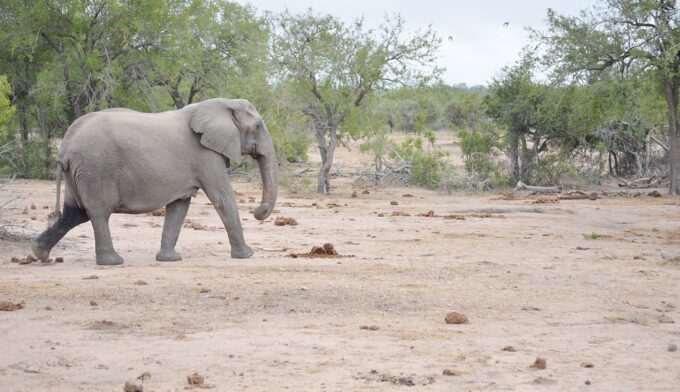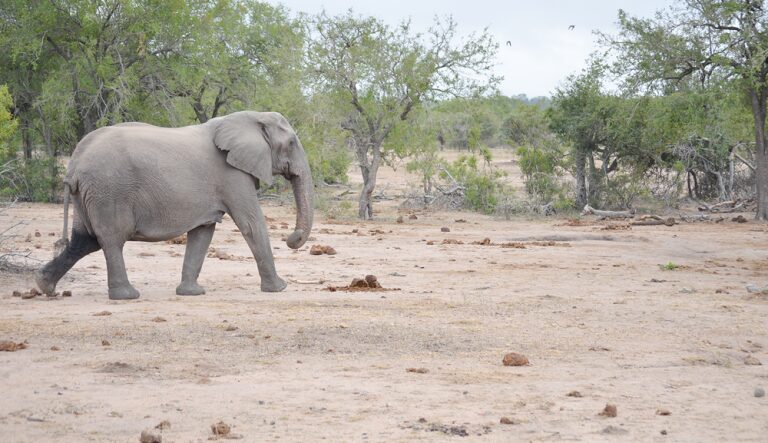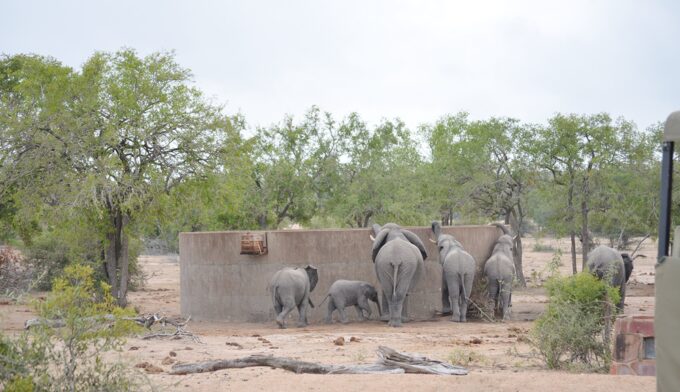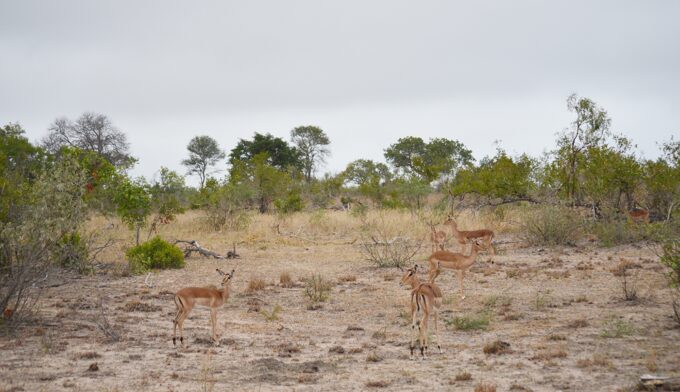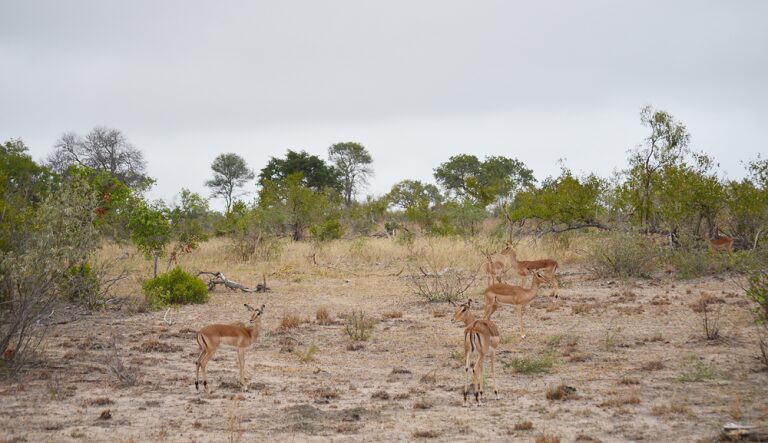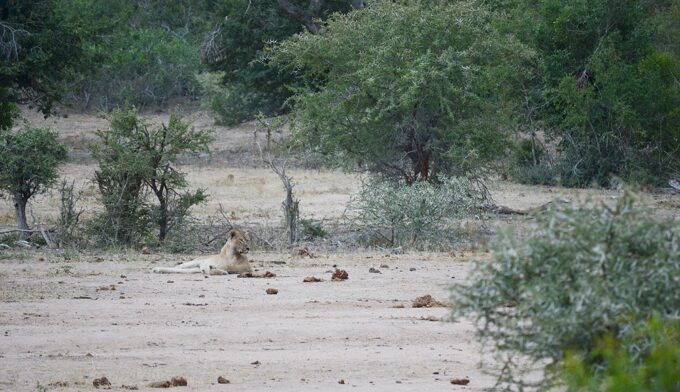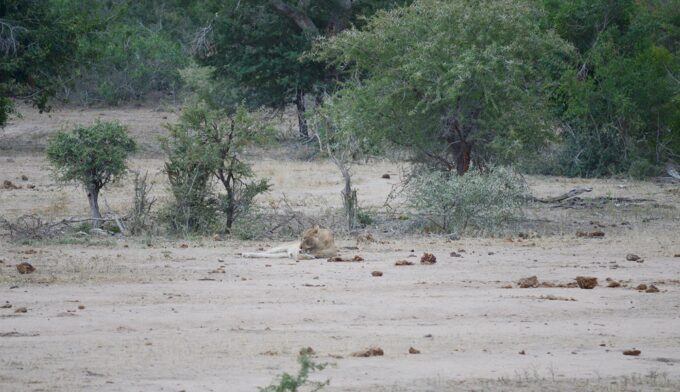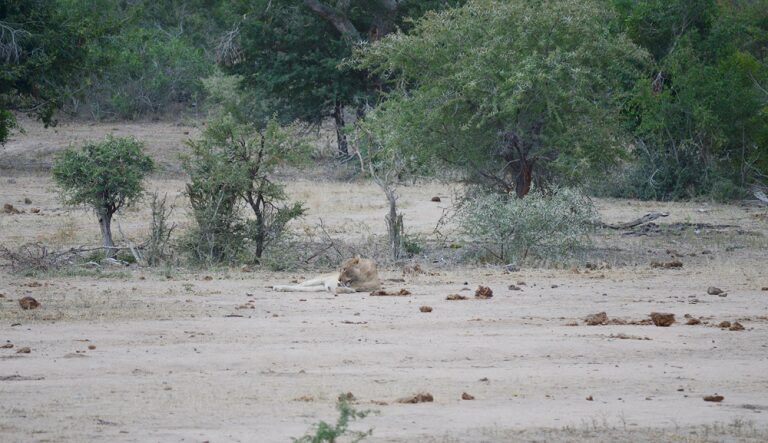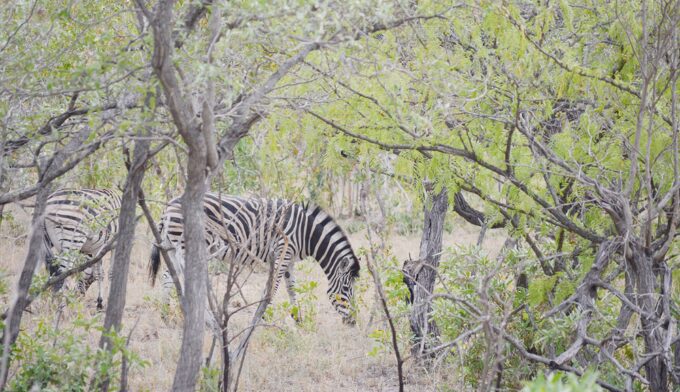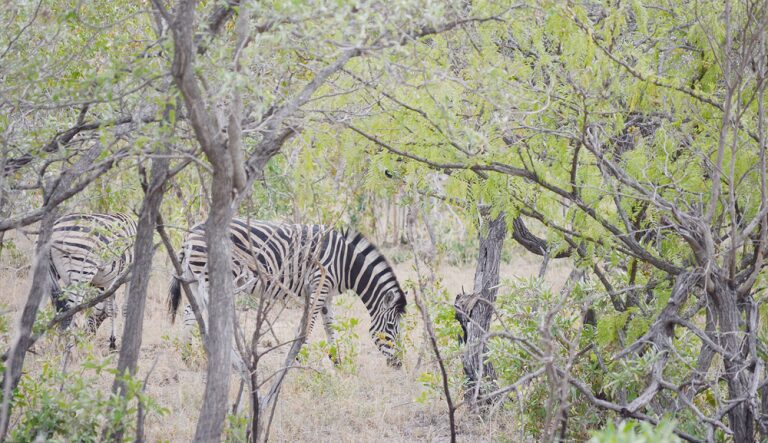 1. First sunset from our evening game drive 2/3. Spotting the alpha male and his pride 4. Giraffes are such smart animals 5. A post-kill nap 6/7/8. SO MANY elephants in the park, it was unbelievable. Kruger has had an overpopulation of elephants in a while which affects the natural ecosystem adversely. 9. Impalas being alert 10/11. A lioness that just woke up from a nap 12. A hyena 13. Zebras!