The new Guerlain La Petite Robe Noire makeup range will set your heart racing, and if you have been saving those well-deserved gift cards from Christmas, or your birthday, this is the collection to splurge on. The luxury house, Guerlain has unveiled an impressive collection to accompany one of its most enduring and iconic muse, La Petite Robe Noire. She is a true Parisian with that effortless je-ne-sais-quoi many tries to emulate with an abundance of joyful energy is the inspiration behind the range.
I haven't been as excited to write about a collection as I have been for this! The full line up of the Guerlain La Petite Robe Noire makeup range includes 20 lipsticks, and 8 nail polishes. First up, is the Guerlain La Petite Robe Noire lipstick range!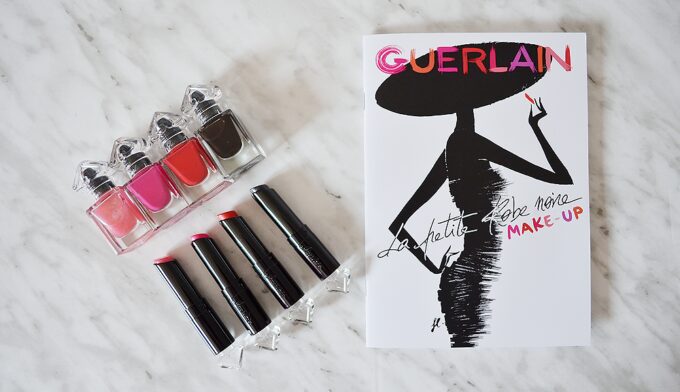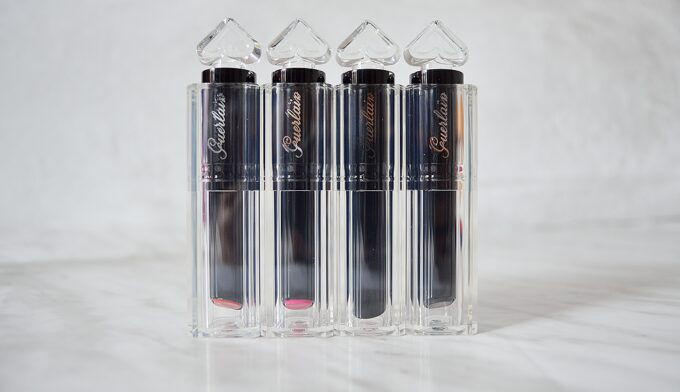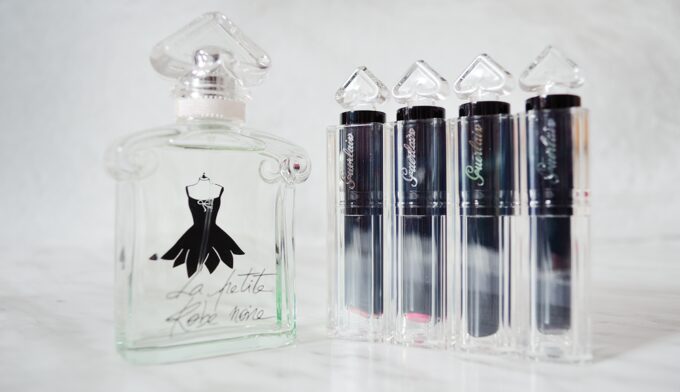 The new range of GuerlainLa Petite Robe Noire Lipsticks ($37) can be best described as a range of shiny, colourful, and easy-to-apply lip colours for that . With its buildable and scented colour, the lipstick suits every single one of La Petite Robe Noire's needs as well as ours. One layer imparts a natural, tinted lip balm effect on the lips, perfect for the morning, two layers result in a more pigmented, casual chic colour effect for the day, and three layers is the perfect glamorous finish for the evening.
I consider these lipsticks a hybrid between tinted lip balms (for the texture and application) with a lacquer-finish you would normally get with glosses, in a lipstick format. The closest product I could compare these formula's to would be the Benefit CosmeticsHydrating Tinted Lip Balm though I haven't been able to build up the colour with Benefit's lip balms and make it as naturally-looking as the Guerlain ones.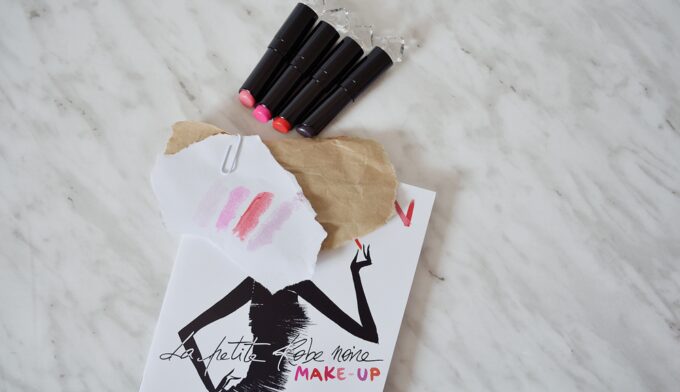 With 20 shades to choose from, Guerlain has categorized it into 3 sections: 4 star (must-have) shades, 11 easy chic shades, and 10 trendy pop shades. The four must-have shades are:
001 My First Lipstick – With its barely there pigment, and a veil of shimmer, this shade is made to enhance your natural lip shade, in the same manner as the DiorLip Glow.
002 Pink Tie – The delightful fuchsia is bolder than a traditional red, yet more vibrant than a pastel which can be built up to a neon pink with several layers. A light sweep is a modest everyday lip shade for the spring with a luminous finish.
003 Red Heels – The orange-based, bright and cheerful red lipstick is meant to truly flatter the complexion, and bringing warmth to the cheeks, resulting in a healthy glow. This is La Petite Robe Noire's go to shade for a night out!
007 Black Perfecto – This unique shade is a multi-purpose, go-to shade that leaves a light stain on the lips while revealing the lip's natural colour. It gives that "bitten lips" effect, and can be used as a top coat to create that smokey feel that gives the underlying shade a more sophisticated rock vibe.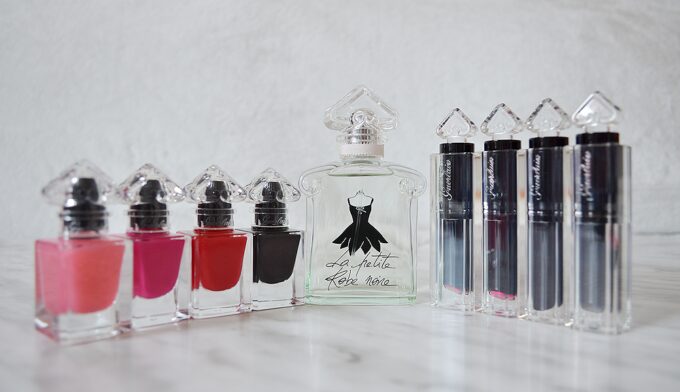 All four shades are colours that will suit a variety of different skintones, and with their subtle to very bold lacquer-like finish, you can easily control the application to get the best colour payoff for any kind of occasion. Even if you are not a red-lip wearer like myself or accustomed to straying away from your favourite my-lip-but-better colour, these are still worthwhile trying with their subtle to bold application.
The lipsticks have a fruity flavour to it, inspired by the heart of the La Petite Robe Noire – a combination of berries and rose, though fortunately is relatively taste-less. The pigmentation, built over several layers, is bold and impressive – the lacquer-like finish is reminiscent of the many oil-based lip stains like the YSLVernis À Lèvres Pop Water Glossy Stain and the YSLVolupté Tint-In-Oil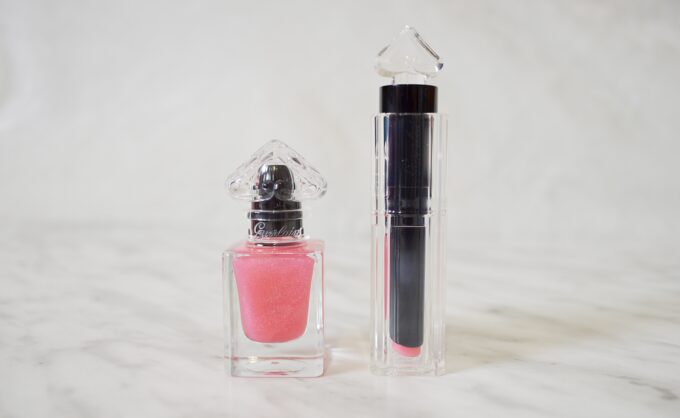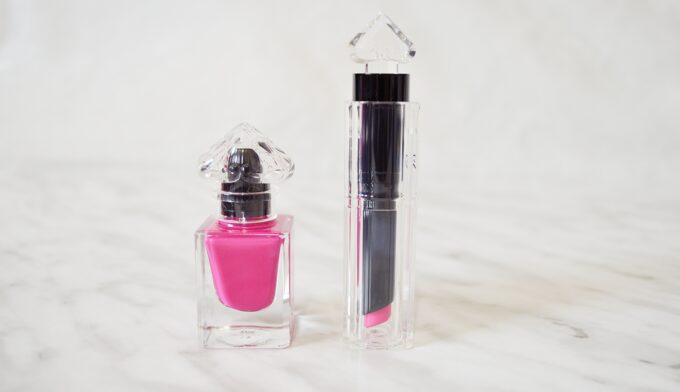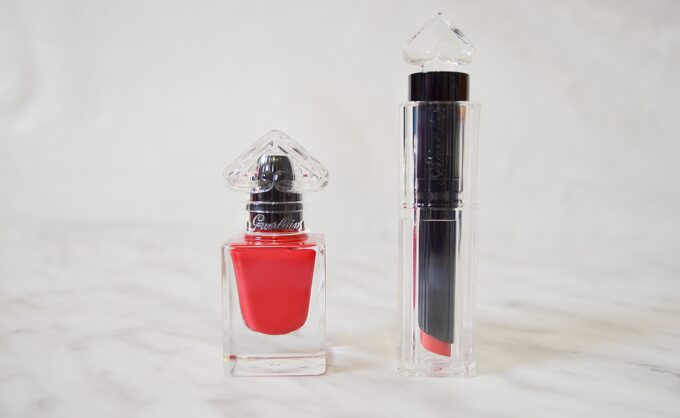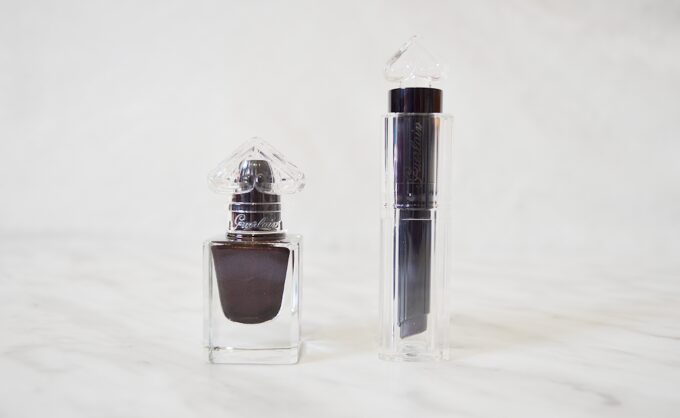 Conveniently, all of the Guerlain La Petite Robe Noire lipsticks are complimented in the nail polish range as well, should you wish to match your nails to your lip colour.
The full range of the Guerlain La Petite Robe Noire Makeup can be found at Guerlain boutiques and counters across Canada as of April 1st. Mark your calendars if you haven't already, and stay tuned for upcoming review of the nail polish range!
What do you think of the new Guerlain La Petite Robe Noire Makeup range? Do the lipsticks strike your fancy?
---
Disclaimer:
This post features product(s) provided for editorial consideration. All opinions are my own. For more information about my review policy, please
click here
.
---