I hadn't planned on doing any shopping for Boxing Day but the weather was quite decent, albeit a little cold, when I made the cold trip to two malls in the hope of picking up some goodies at a great discount. I always think of Boxing Day as a time to pick up things you didn't get on Christmas and as a way to get a few self-care bits for January at a great discount. So of course, this means that I had to treat myself to a thing or two – hence the Boxing Day Haul – all in the name of research or "self care" – you know what I mean?
I know that I really overspent this year – a few online orders and two shopping trips at the mall later, I really feel my credit card getting a lot lighter. I hadn't planned on spending this much but seeing some "good" deals and not really having spent too much during Black Friday meant I had a bit of an excuse to splurge for the new year!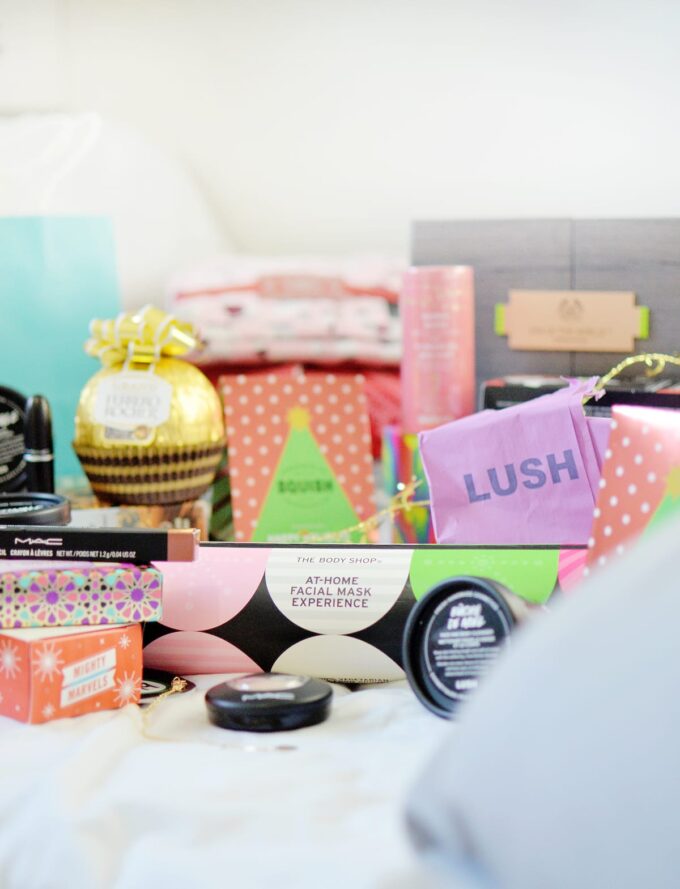 David's Tea
First order of business was to replenish my stock of matcha powder – I've never been able to find good matcha outside of David's Tea and the ones that I've tried from other retailers tend to not be as fresh nor as authentic taste-wise. The Semi-Annual/Boxing Day sale for David's Tea featured the sold-out kale matcha powder which I've been craving and a few other green tea variations that I've been meaning to pick up. Plus, with a gift card, I couldn't resist getting a few things to restock my pantry with:
MAC Cosmetics at The Bay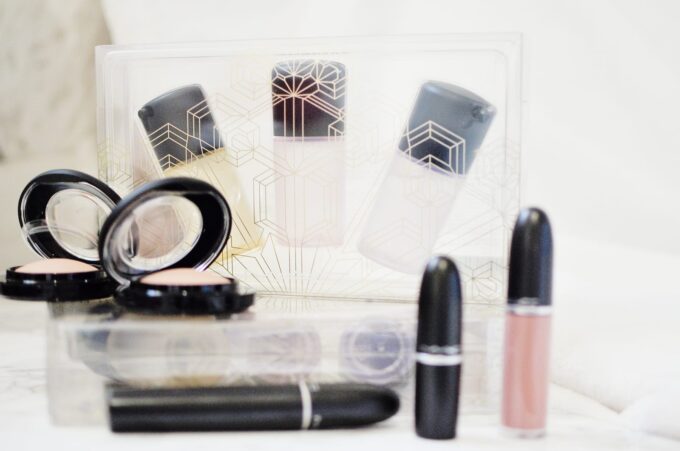 I was keen on seeing what's on sale at MAC Cosmetics as I was hoping to renew my MAC Select status in the new year. I'm currently at the "Devoted" member status and $146 away from the next level up. The first place I ended up checking out was The Bay as they had a similar promotion as the official MAC Cosmetics Boxing Day offer. I was pleasantly surprised to note that The Bay ended up being the better deal since a number of the products, including The Bay exclusive sets, were already on sale before the same 25% promotion was applied. That meant the same products worked out a few dollars cheaper than at the MAC store on top of a $10 off a $100 beauty purchase discount stacked on the deal.
I stocked up on only three items as I knew I was going to shop in-store but expect a few more things coming up in in case of a second online order.
Look in a Box Lip & Eye Kit Be True To You ($29.40, available here)
2x MAC Mineralize Blush in Cosmic Force ($22, available here)
2x MAC Prep & Fix+ Holiday Kit ($18, available here)
Lush Cosmetics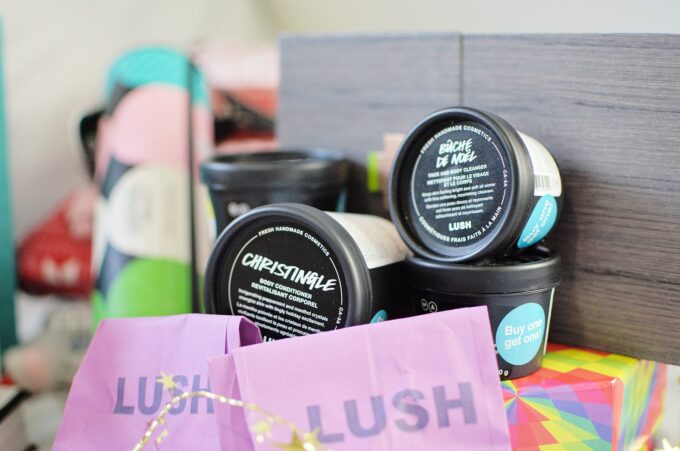 First stop of the day in the mall was to pick up seasonal bits from Lush that were put on sale with a BOGO promotion that made it worth spending. I went quite a bit all out here with my sister and we ended up splitting up a few things during the sale. Arriving bright and early allowed me to have some of the best picks of the day. I was able to get the following bits:
Happy Christmas Gift 2017 ($52.95
Christingle Body Conditioner ($26.95)
Rose Jam Shower Gel ($21.95)
Bûche de Noël Facial Cleanser ($12.95)
Twilight and Snow Fairy Sparkle Bars ($9.95)
Body Shop
I wasn't expecting to pick up anything at The Body Shop since I didn't see anything I wanted available as part of the sale. But the Body Shop's website was not exactly the best at browsing and sorting so I ended up going in-store and got lucky too! It appeared some of the products online aren't on sale despite the fact that they are in-store, so I'm excited to have a few new things to play with.
Spa Of The World™ Relaxing Body Collection Gift Set ($25, available here)
Spa Of the World™ Superfood Face Mask Collection Gift Set ($49.50, available here)
Spa Of The World™ Relaxing Body Collection Gift Set ($25, available here)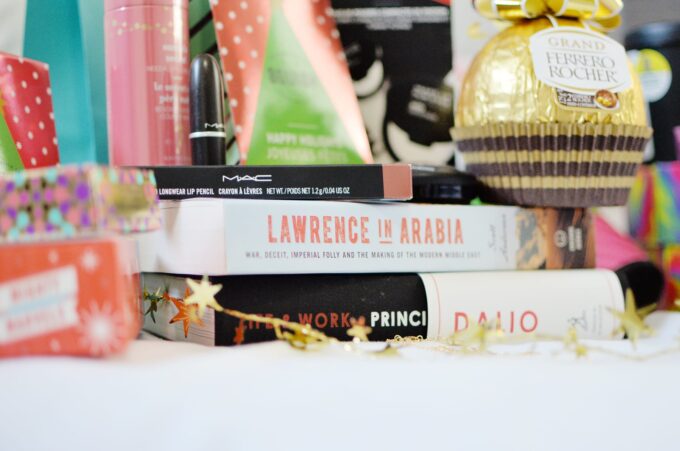 Chapters Indigo
Shopping for books during boxing day is my favourite activity since I'm always craving for new things to read in the new year. I did well in covering the 12 books I wanted to read this year so I went ahead and ordered a few new things for the new year. If you have any new books that you'd recommend (preferably non-fiction), please let me know in the comments section below – I'd love to check it out!
H&M & La Vie en Rose
To wrap up my Boxing Day haul, and in an attempt to keep this short, I thought I'd share the last few bits (mostly comfy items) that I picked up at a superb discount from H&M and La Vie en Rose. From H&M, I bought 2 dresses that I've wanted since they launched on the website but have been sold out in stores for some time. I couldn't resist picking up new PJ sets from La Vie en Rose because it's just what you get for the new year! I got 3 new PJ sets at only $10 each which I thought was a fairly good deal! The new year will be insanely cozy! I also picked up two embroidered dresses from H&M which were on sale to round up the rest of my haul!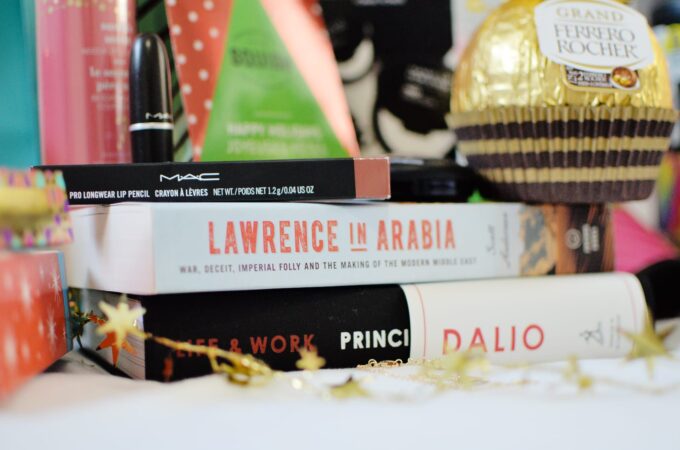 As I mentioned earlier, I feel like I'm "shopped" out – I definitely picked up a bit more than intended and my credit card will be on lockdown for the next few months. Now I'm passing it over to you – did you pick up anything during Boxing Day? Let me know in the comments section below!