One of the many reasons I travel so much is because my skin loves it! It must be a combination of the endorphins, excitement and perhaps the adrenaline rush in some of my adventures that gives my skin such a glow and quite literally gets rid of bad skin days in an instant. I don't know what it is, but no matter how poorly I eat during my travels (looking at you Greece, and New York), my skin is usually at its best shape and look ever!
Then the minute I come home, that post-holiday glow lasts for about two weeks before turning into the stuff of nightmares that you would read about in posts like "Bad skin day" fixes / bestie / saviours. Lately, my skin has gotten worse – a combination of poor diet during the holidays, really cold December we had in Toronto and stress from being home have resulted in very scaly / patchy dry spots, and breakouts all over the chin. Not the prettiest look!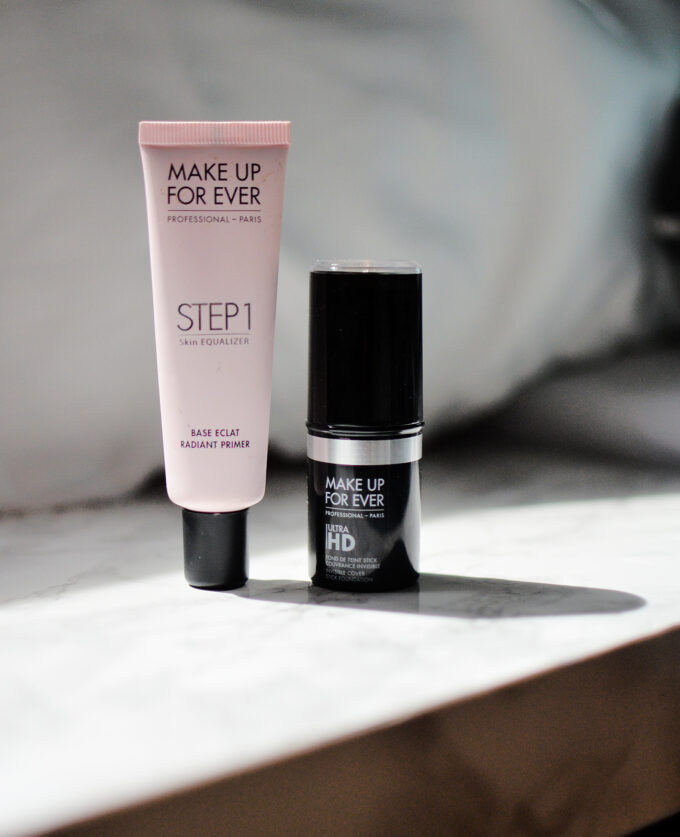 When I've got one of these "episodes" the first thing I always do is drink as much water as I possibly can. I am a firm believer that water is the best kind of gift we have on this planet – it gets rid of toxins from inside the body and hydrates your skin from within. I also switch up my skincare to target the specific issue I'm having – that means, changing serums, and applying spot treatments as needed.
It's quite unfortunate that you can't write-off a workday or school day with "bad skin day" as an excuse so to make myself look quite presentable, I have found myself reaching so often for these two items from Make Up For Ever.
Bad Skin Day Saviours – The Base
The Make Up For EverStep 1 Equalizing Smoothing Base ($45, available here) is the first step in preventing bad skin from going to worse. I reach for primers (which I don't use regularly) as it acts as a barrier to prevent further damage on the skin. In addition to being a barrier, this particular primer works to smooth out the skin, cancelling out uneven texture and minimizing the look of bumps around the problem areas. The formula is non-greasy and fairly thin so it doesn't feel like you've layered too much – perfect for irritated, bad skin you want to be doing on your skin.
I usually apply the primer all over the face, and add as necessary around the problem areas (i.e. dry patches) to minimize the spotty / problematic parts of the skin.
Bad Skin Day Saviours – The Concealer / Foundation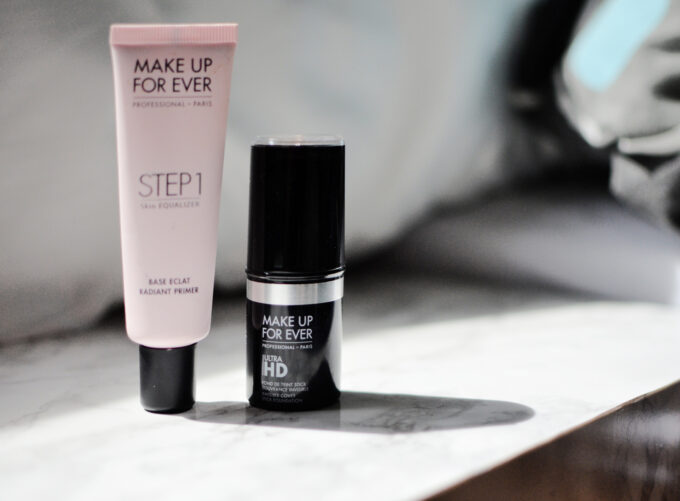 For the makeup, I am absolutely in love with the Make Up For EverUltra HD Invisible Cover Stick ($52, available here) which comes in this highly convenient twist-up stick format. Aside from the convenient packaging (you can bring this in your makeup bag to touch up during the day), the formula is so forgiving and convenient to use on agitated skin!
The foundation glides easily, applies and stays above the skin instead of clinging so it creates the illusion of smoother, blemish-free skin! The formula is lightweight so you can apply as needed, and never feel like you're overdoing your makeup so your distressed / bad skin will thank you for not using too much the makeup. The formula contains amino acid and hyaluronic sphreres which helps the skin look hydrated and radiant – cancelling out those redness, spottiness, and any other signs of troubles!
Make Up For Ever Comparison Swatches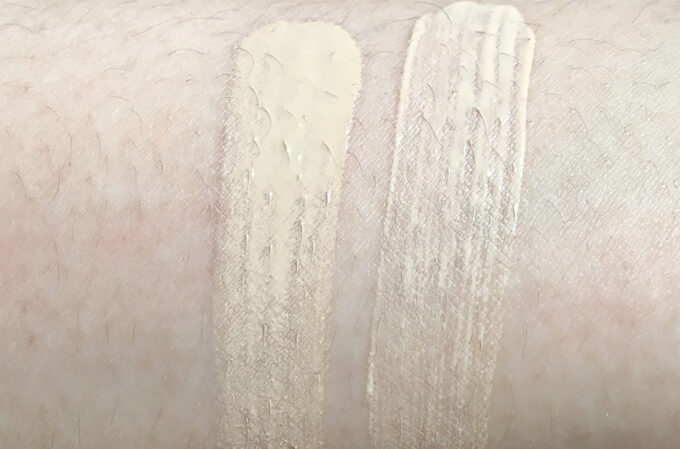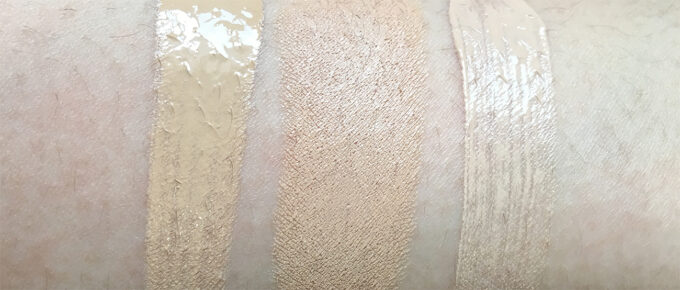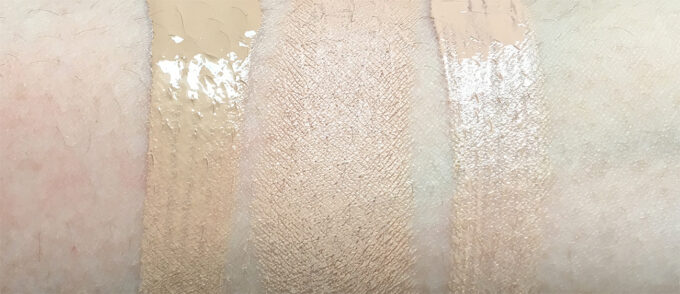 If you much prefer a barely there look on those bad skin days, you can use this foundation as a spot concealer! The coverage, whether used as a foundation or concealer is essentially the same, and I love that it is highly buildable, making it the perfect companion for bad skin days no matter what the trouble is!
What are your go-to bad skin day make up products?
---
Disclaimer:
This post features product(s) provided for editorial consideration. All opinions are my own. For more information about my review policy, please
click here
.
---