I haven't visited the beauty aisle from the drugstore in ages. A few purchases this past year from one or two drugstore brands were it but it's almost like there are plenty of dupes even for drugstore products. Lately, I've been hearing a lot about new launches and my current "savings" mode for the holiday mean that I have to a little bit more selective with my purchases / pick-me-up.
I popped by my local Shoppers Drug Mart with the aim of picking up a toothpaste, only to walk away with two more beauty items. A points event contributed quite a bit to this decision.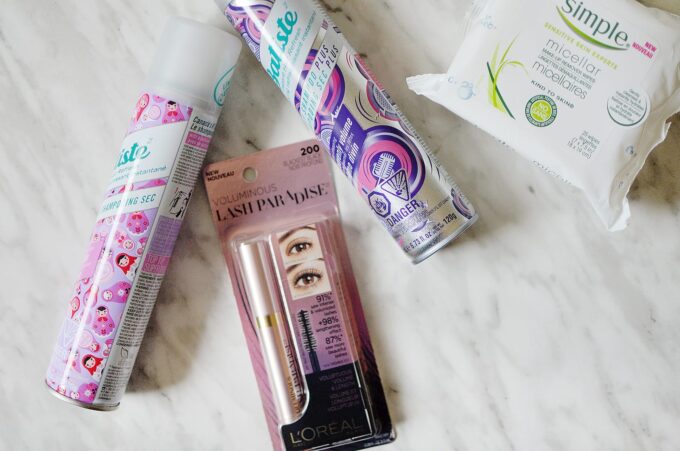 [show_shopthepost_widget id="2768984″]
I remembered being really impressed by the Too FacedBetter than Sex Mascara ($30, available here) – it volumizes and lengthens without looking too crazy. These days, the mascara hasn't been as impressive – it smudges no matter what kind of foundation I'm wearing, and doesn't feel "right". The L'OrealLash Paradise ($13.99, available here) is the latest it mascara everyone's talking about. It is said to be an identical dupe, from packaging and formula to its more expensive sister. Most reviews mentioned the drier formula which would easily fix the smudging issue I've had.
The best part about this purchase wasn't even about the points I got – the Lash Paradise was on sale for $9.99 this week, and the sales associate gave me another $3 off. The mascara ended up costing me $6.99, not a bad price to pay if this is the perfect dupe to Too Faced's offering!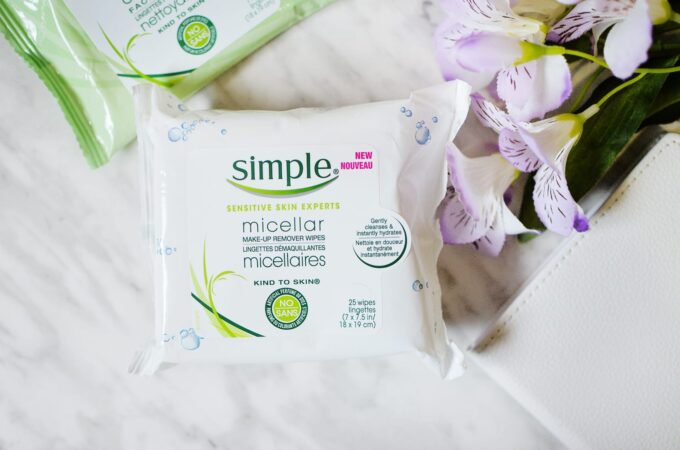 I remembered being a huge fan of Simple Cosmetics makeup wipes. They were some of the most skin-friendly, high quality drugstore makeup wipes I've tried that I ended up buying one too many when I was in Superdrug in the UK a few years back. Since then, they have extended the range and I wanted to try out the new SimpleKind to Skin Micellar Wipes ($9.99, available here) which was also on sale at the time. It seemed like a very promising product and perfect for travelling!
I must be the last person to not have a dry shampoo. When dry shampoos were all the rage (and still are), I tried out a whole bunch from different drugstore brands only to be severely disappointed. Think of nozzles that break down after 3 uses, and formula that was actually liquid as opposed to a dry powder – it all got a little too confusing for me.
It wasn't until I actually got to try the original BatisteDry Shampoo ($13.99, available here) range that I actually got what all the hype was about. I've used this once and was so thoroughly impressed by how well it cleansed my scalp and remove that oil slick from having too much styling product! I can see this being a total staple on my vanity and a frequent repurchase!
Have you splurged on anything from the drugstore recently?
[show_shopthepost_widget id="2768984″]
---
Disclaimer:
This post features product(s) provided for editorial consideration. All opinions are my own. For more information about my review policy, please
click here
.
---