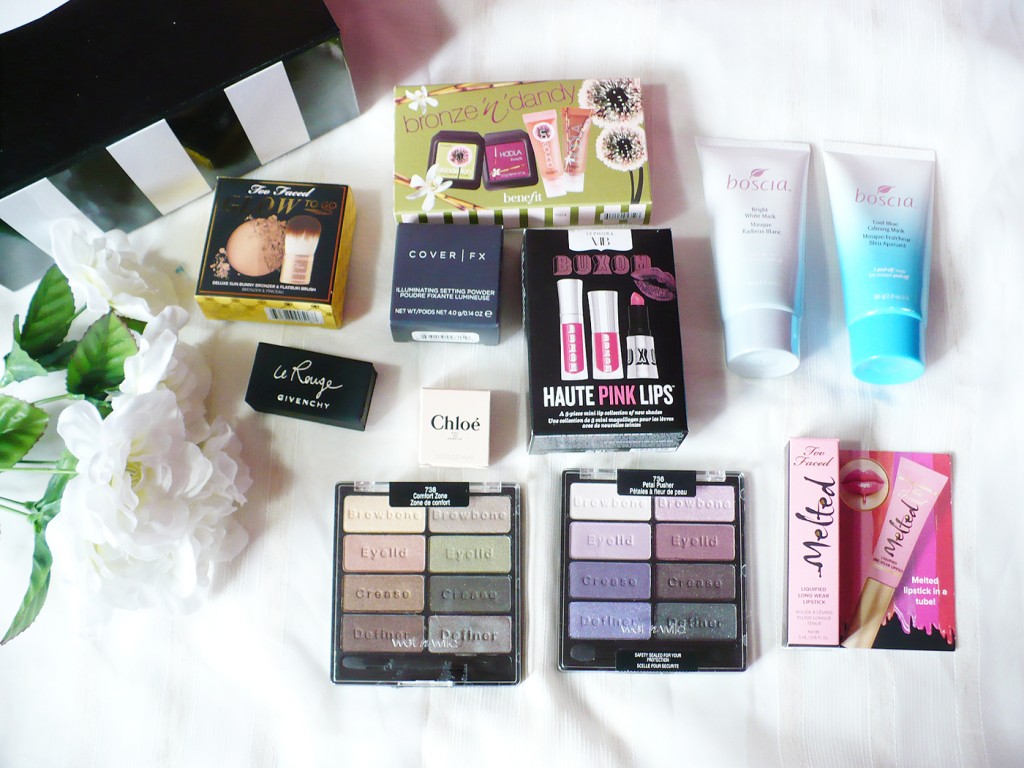 It has been a good couple of months since I've shopped for anything from Sephora online (aside from the tiny haul in-store when Sephora had the multiple points events) but I felt the need to reward myself since my project de-stash is going very well.
Sephora Haul
I've recently been very obsessed with minis – not the 1-2x use mini's, but actual deluxe-sized minis that come in value sets. I love my value sets but would usually go for those with larger (almost full-sized) products. Fortunately, browsing the value sets or "Under $25" section led me to some new beauty value sets that I eagerly pounced on. I think inspired by my recent Sample Killah project, I have come to a realization that purchasing beauty products that are smaller works better as they are more likely to be finished.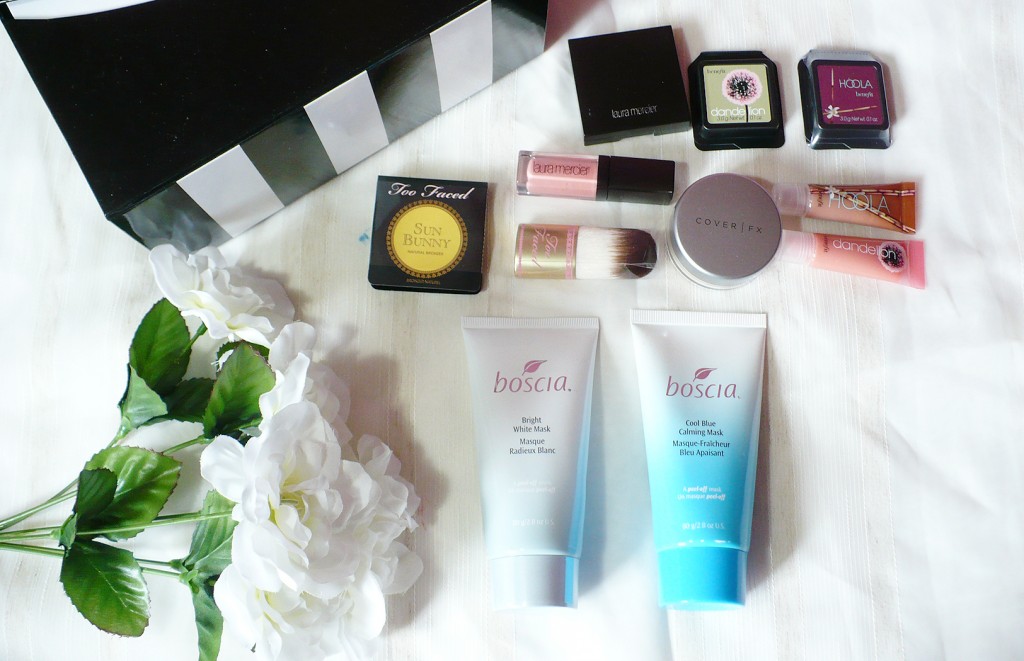 The first set is from Benefit Cosmetics, a brand which I always rave about because they release awesome value sets like these throughout the year that are always so worth purchasing! The bene-kit, aptly called Benefit CosmeticsBronze 'N' Dandy ($18, available here) features 4 deluxe-sized products worth around $43.98 (based on my own estimates). For me, what sealed the deal was the Hoola bronzer, which has been a favourite bronzer of mine for the longest time, and I am a sucker for value sets.
Another value set that I purchased was the Too FacedGlow to Go ($15, available here) which features a deluxe-sized Sun Bunny bronzer and a small kabuki brush, which almost felt too tiny to use for a bronzer, but perfect for highlighting.
From Laura Mercier, I purchased the LAURA MERCIERHi–Lite Duo ($18, available here) which came with a mini highlighter and lip gloss. Though I'm not much of a lipgloss person, I have been obsessed with the highlighter and its awesome multi-purpose use, including as an eyeshadow.
At some point, I also needed a small item to hit a minimum dollar amount to get one of those freebies that Sephora offers to entice you to purchase. I ended up purchasing the COVER FXIlluminating Setting Powder ($10, available here), which is a product I had been curious about given its claims to illuminate the face on top of being a regular face powder.
The last set I purchased was the BosciaMask Duo, which I believe is sold out now. Featuring 2 full-sized masks, valued at $89 altogether, I was very lucky to have purchased this at less than half price. The masks included are: the Cool Blue Calming Mask ($42, available here) and the ($47, available here).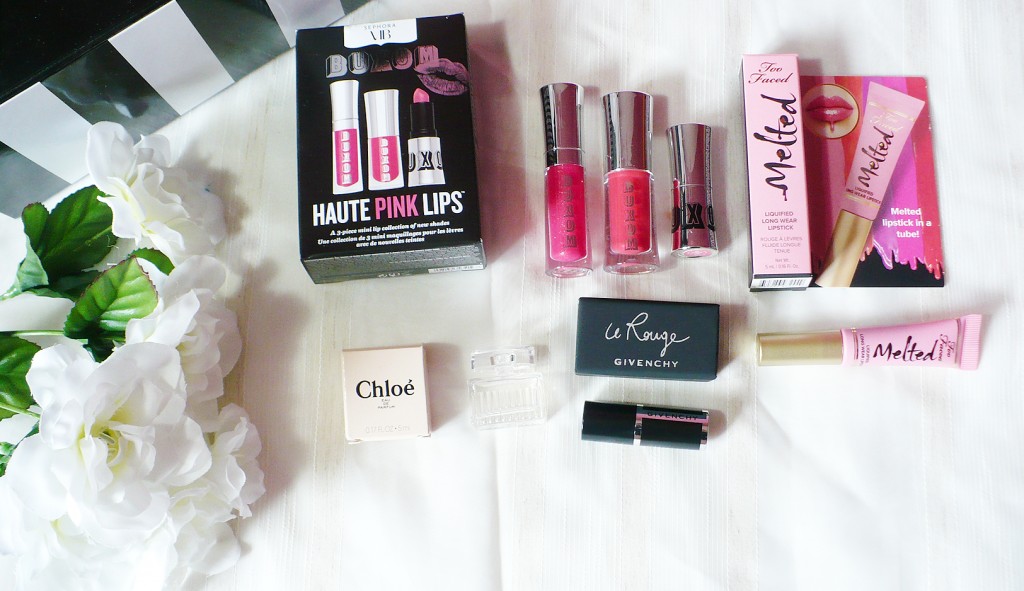 Ordering online is always fun as you can pick up freebies or redeem your points on top of getting the 3 free samples. The freebies I redeemed for are:
Drugstore Haul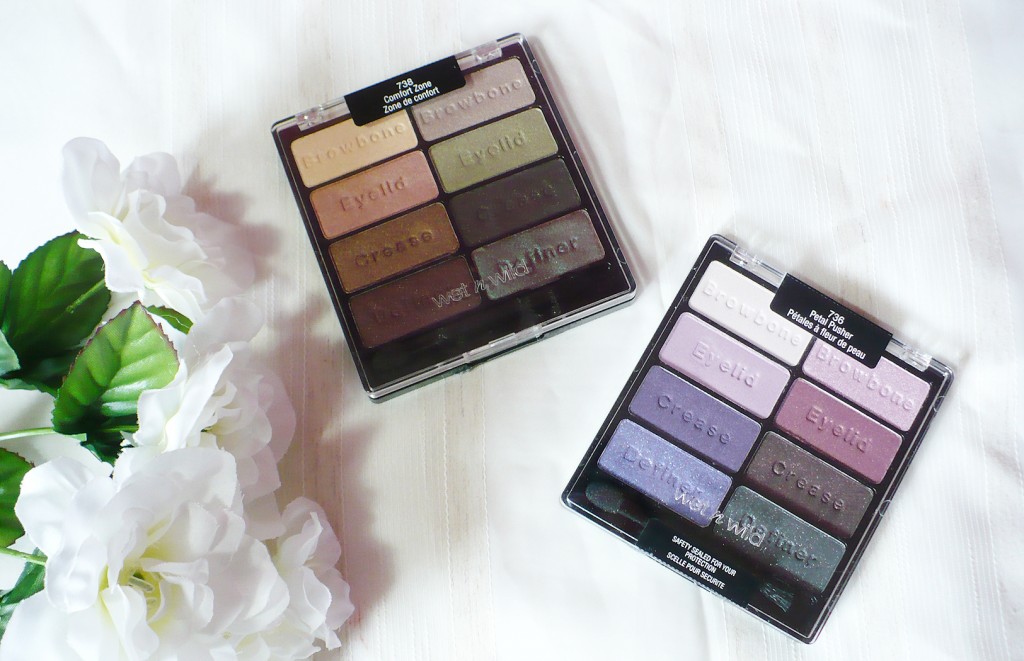 I also purchased 2 very well-known Wet n Wild palettes on clearance for $2.77 each (that's $0.35 per shade). How could I say no to that? I've only heard good things about these palettes, and heard that they are being discontinued in the US which really sucks! I was playing around with these last week and I have to tell you that the quality of the eyeshadows is worth SO much more than $2.77!
Have you purchased anything from Sephora lately? Did you recently come across an amazing beauty deal that you're excited about? As always, I'd love to hear your thoughts! Share with me comment section or through Twitter or Instagram!