Singapore, Cambodia, Vietnam, Malaysia, Indonesia and Thailand are just a few countries that are famous around the world for their food.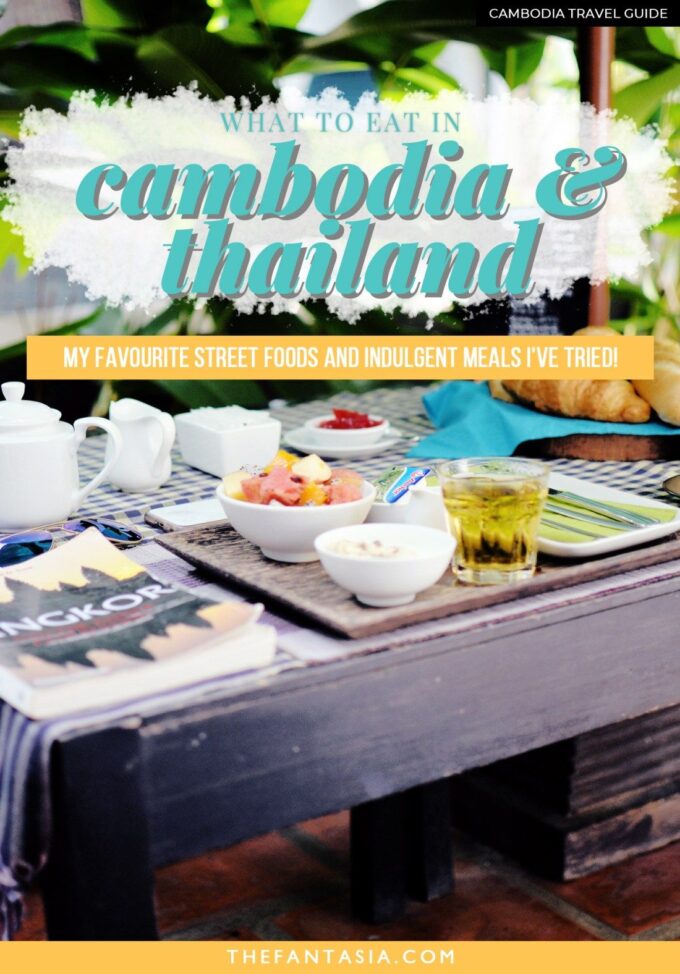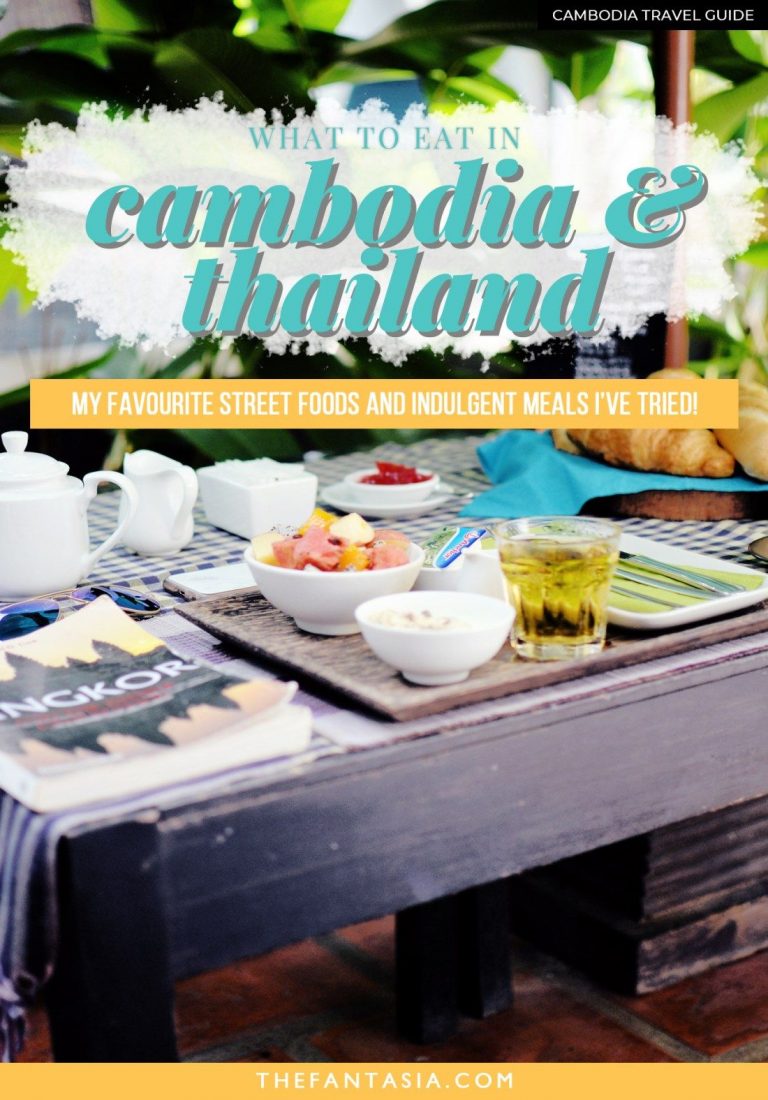 Travelling through Southeast Asia is like a culinary experience like no other and I couldn't wait to eat my way through Cambodia and Thailand! I've compiled a very small list of things to eat in Cambodia and Thailand as the full list would take me a few more weeks of travelling to discover and I would only be scratching the surface.
Thai food is one of my favourite genre of food. Pad thai, mango sticky rice, shaved ice, smoothies, Thai Basil chicken are some of my favourite dishes. It's hard to pick which country has the best food but here are a few that I enjoyed while travelling in Cambodia and Thailand.
The list below barely scratches the surface – I didn't have time to explore more but I wished I did!
What to Eat in Cambodia
1. Fish Amok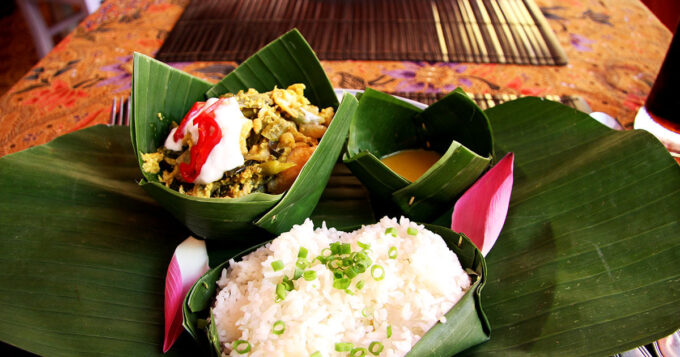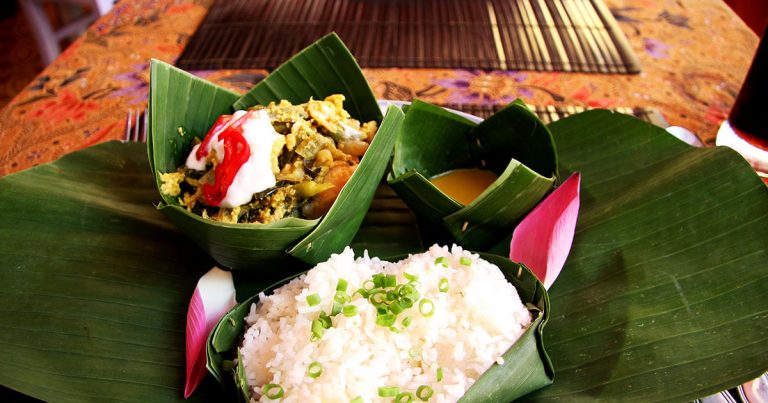 This is a local dish, very similar in profile and taste to green Thai curry. It has a brighter flavour profile due to using citrus leaves and incorporating fish over other proteins. It's so delicious with steamed rice and not as spicy as the curry. If you're a fan of green Thai curry, you'll have to consider getting the fish amok!
2. Stir Fry Seafood
Seafood is quite popular in both countries due to their proximity to the sea. The stir-fried cooking method, incorporating garlic, fish sauce and chillies add to the flavour profile of the dish without taking away from the freshness of the crab that was cooked in it. The blue crab was difficult to eat as you have to patiently chip away at the shells (and these are smaller crabs too so it takes a long time to get the meats) but worth it for the freshness!
3. Iced Drinks (Coffee, Latte, Frappes)
I was stunned (in a very good way) to discover that both Phnom Penh and Siem Reap are home to so many bakeries, pastries, and cafes so I can indulge in my iced drinks obsession and get those photos for Instagram. If your palate is fairly adventurous, try the iced popcorn latte. What is that? I'm not even sure but it's bound to be good! I had an iced matcha macchiato with condensed milk cold foam and it was surprisingly tasty and refreshing!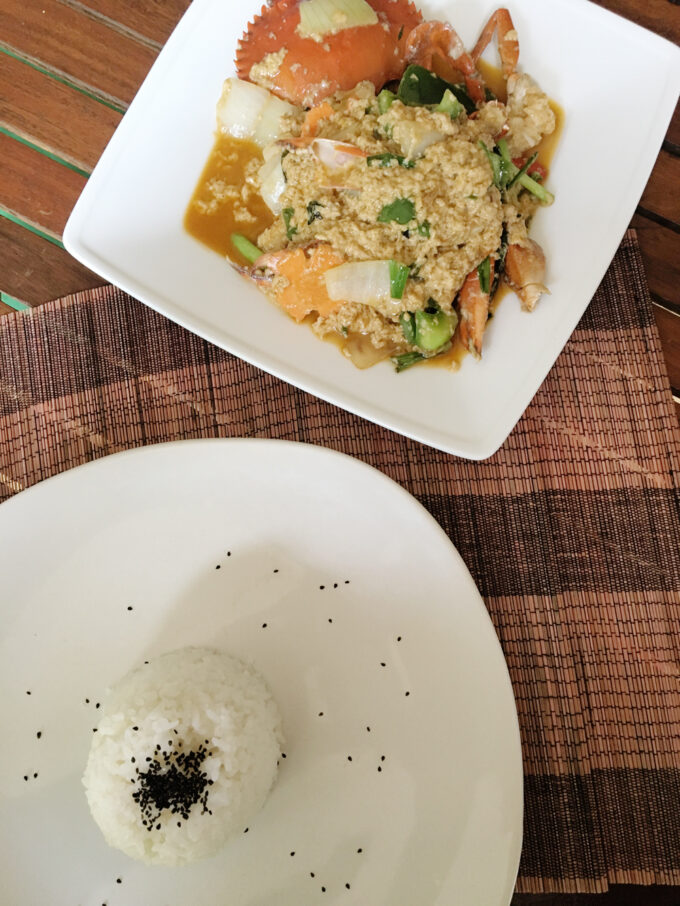 4. The King of Fruit, Durian
Durian is banned in a lot of public places throughout Southeast Asia but Cambodia has so many street vendors selling them! For a mere $2/kg it's a cheap treat if you can stomach it! I don't hate durian as my sister and mom love it but I can't eat them either! If you can't eat durian on its own (the taste is weaker than the smell but lingers in your mouth for a LONG time!), try eating it incorporated in smoothies or ice creams!
5. Mango Sticky Rice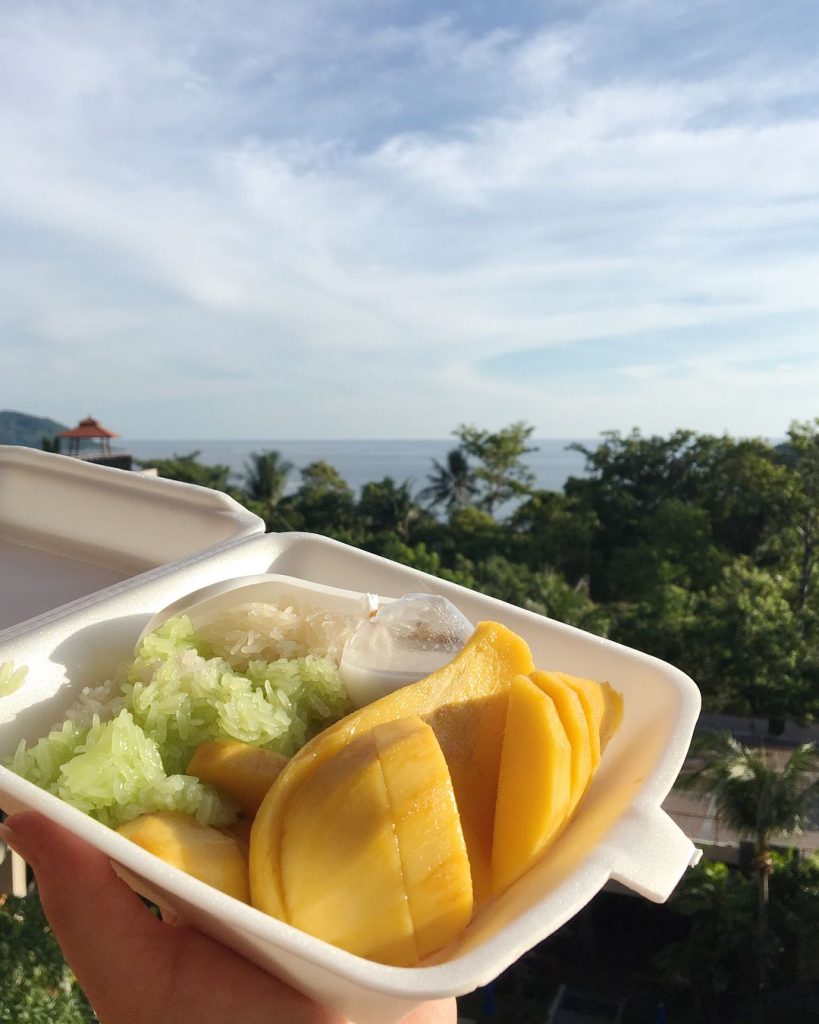 I could have this on a regular basis. I really could! Sticky riced with fresh mangoes and coconut milk syrup makes for the most explosive combination that I didn't think I need. If you need something that's filling but with a bit of freshness, the mango sticky rice is the way to go! If your vendor has it, ask for sesame seeds and nut to sprinkle over it – the lady who had a street food cart really changed my life with these additions!
6. Pad Thai
I love pad thai so very much. I can't tell you – I can usually be found at Thai Express on a regular basis buying my tofu pad thai because I live for it. It's delicious, filling and the flavour is so unlike anything else! Fortunately, the portions from the restaurants I've had in Phuket is smaller than the ones from Thai Express so I could indulge in having this at least once a day!
Slowly checking off my Thai food wish list on this trip ! What's your favourite Thai dish?
7. Green Thai Curry & Penang Curry
I love that Thailand has so many curry options – because why not! Thai curry is the most popular but I really enjoyed the Penang curry which is a variation of the red curry with a nuttier flavour profile. If you've never tried good curries, Thailand is where it's at! The curry paste is really difficult to make but getting it right from the source (rather than buying it from the grocery store) is the way to go!
8. Tropical Fruits
Fruit vendors are everywhere in Phuket and I spent everyday eating Thai mangoes. I love mangoes (it's my favourite fruit) and the ones from Thailand are massive! They look and taste like Ataulfo mangoes (those who live in North America is probably more familiar with ataulfo mangoes from Mexico) but is much bigger and sweeter! The mangoes are soft enough that you can usually cut and peel them using a butter knife. It's such a refreshing way to get your daily fruit intake!
9. Rolled Ice Cream Dessert
Rolled ice creams took Instagram by storm when the videos went viral. Southeast Asia is home to such unique desserts and treats so having a rolled ice cream is a must-have. I always get the mango one but if you want to be adventurous, try the durian version! It dulls the taste a little bit (but the taste will linger in your mouth for a bit!)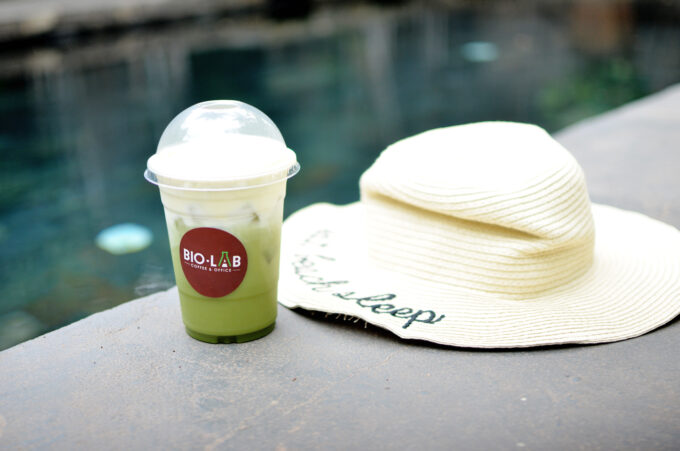 10. Smoothies and Iced Drinks
Most ice cream vendors will also sell smoothies and all sorts of iced drinks. The smoothies are worth the purchase because they use actual fruit rather than powder or store-bought concentrate. You can ask for 2-3 mixed fruit ones, where you can mix your own fruit options! I think my favourite has to be the mango + banana + kiwi. It was the best taste after a long day of surfing! They can also do ovaltine or nutella smoothies if you want a taste that's more familiar!
11. 7-11 Snacks and Food
7-11's in Southeast Asia is like a candy store. There's so many things to look at and try. The snacks are so interesting, unique and fun and the packaging makes it seem like you have to try one of everything. I love walking through grocery stores and trying different snack options. My preference are those dried cuttlefish and dried jackfruit but iced teas, juices and local brew are not to be missed!
What's your favourite Cambodian or Thai food?