"I need a fresh, cold coconut, a cup of coffee – black – and a bottle of Extra Strength Tylenol," – Me, trying to wake up around 5 hours after landing in Bangkok after a 22 hour flight from Toronto.
The first thing I remembered doing after waking up at an ungodly hour in Bangkok (thanks jetlag) was downing a Tylenol Extra Strength with black coffee. I remembered thinking "What a way to start a 14-day trip in Southeast Asia!".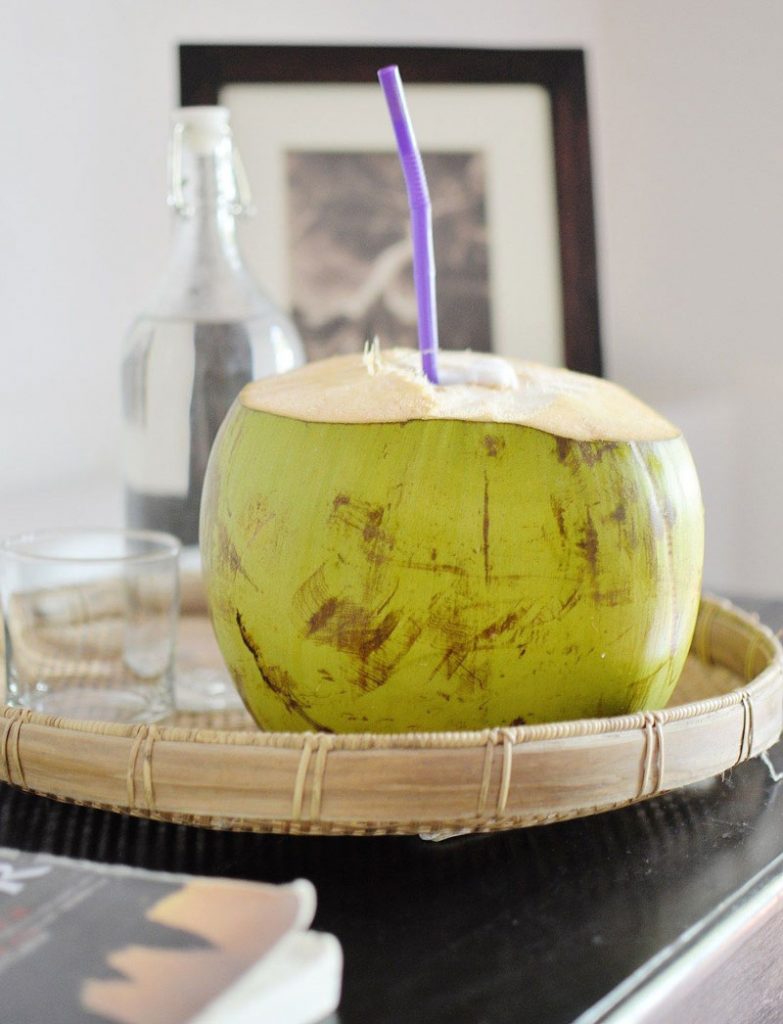 But because this is Asia, things obviously got worse before it got better. Exiting my hotel, I was immediately distracted by the never-ending, oppressive blast of humidity and heat while being outside for less than 60 seconds.
For those who follow my travels regularly (Instagram story is where I'm most active in sharing my travels! If interested, follow me on @voxielle), you'll know that I just returned from a 2-week jaunt to Southeast Asia. It took me ages to convince myself to go to Asia – the travel time alone tests even the most patient of seasoned travelers – and there's still so much to see in regions less than 10 hours away from Toronto. But after this trip, I think I may be warming up to returning in the near future.
Maybe.
Things to do in Southeast Asia
I shared my planned itinerary on an earlier post and I would say that I pretty much stuck to it without much variations. I did end up doing everything I had planned in my itinerary but thought I would share a few highlights, observations, and first-impressions from my trip. I had a really epic good time once I got over the first couple of days and while I don't think I'm that eager to go back to the humidity, and chaos that is Southeast Asia, here are a few good memories I brought back.
1. A Lesson in Dealing with an Ant Attack in Cambodia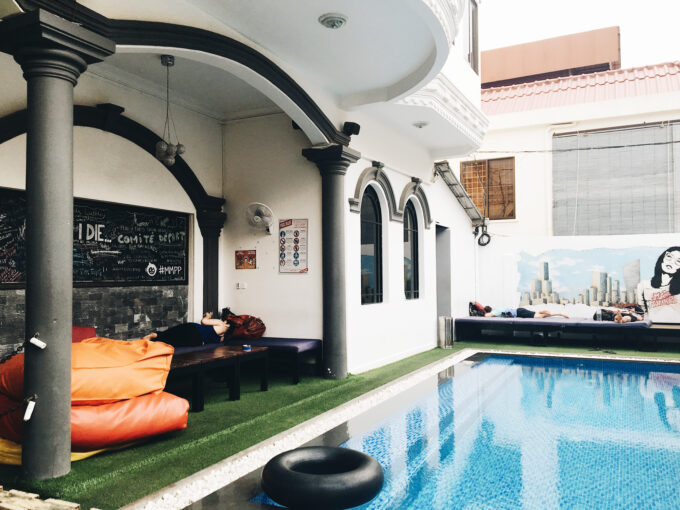 No less than 24 hours after I arrived in Cambodia, my patience and fear of creepy crawlies were immediately tested. I had brought some dry snacks (nuts, dates, and dried fruit mix) for the flight and packed it in my carry-on for the remainder of the trip.
Some ants in Asia decided that I had the food gods had presented them with a feast, and proceeded to savage my carry-on whilst hanging out in the luggage storage for a few hours. Cue the panicked runs to the front desk (to borrow an iron to kill those ants) and just being at a total loss as to what to do.
How freaking rude.
It wasn't the best start but the housekeeping lady at my hostel jumped to help me get sorted out. Ant spray and wipes will do wonders. Thank goodness for jetlag because I was too tired to be freaked out after spending 4 hours cleaning and inspecting my belongings so I went to bed earlier than usual and will deal with the ants when I need to. Fortunately, there were no more ants to worry about for the rest of the trip.
2. Bring more Sunscreen than You Need and some After Sun
I spent a few years growing up in Asia so I thought I was pretty immune to the sun. Imagine my surprise when I discovered that I got a pretty nasty burn on my arm after my diving excursion in Phuket! Then, to add salt to the injury, I thought scheduling my surfing classes at 8-11am would keep me from getting the full blast of the sun only to receive the nastiest sunburn EVERYWHERE.
I don't burn or tan easily. But this time, it was bad. Lobster-esque bad.
Although I'm nicely tanned, my back and face are in constant pain and itch as it heals and starts to peel. Lesson learned.Bring more sunscreen than you thought you needed, and pack the after sun!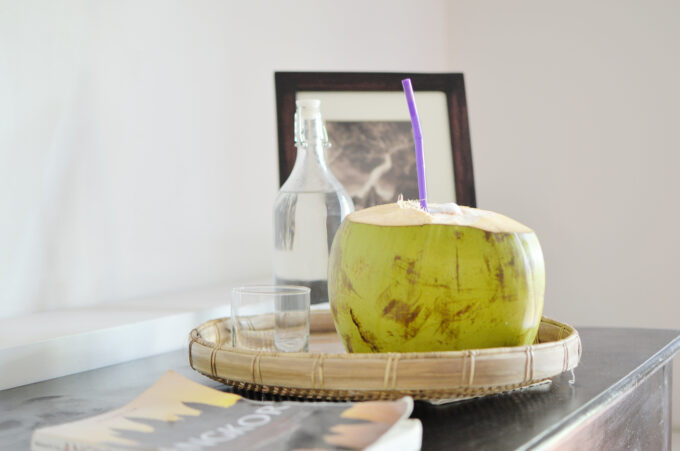 3. Tuk-Tuks are Truly a Ride for the 5 Senses
I was pretty excited to take tuk-tuks everywhere – I love being a local. Banish the thought of taking the taxi – why bother when there's a far more charming and interesting way of getting around?
Immediately, I realized that a tuk-tuk ride is truly a ride for the five senses. If your bum has been asleep thanks for the 24-hour flight to get to Bangkok, then a tuk-tuk ride is just what you need to rejuvenate!
You will be greeted with smells that will make you want to retch. If you don't cover your eyes with sunglasses, your eyes will water throughout the ride. And if you don't hold on (or sit in the centre, if you're the only passenger), be prepared to feel like you're going to be ejected. Seatbelts? Hah! I've counted no fewer than 5 times where I thought I would slide out of the tuk-tuk.
All in all, the tuk-tuks are a fascinating way to get around, and I enjoyed the many rides I've taken.
4. No one is more aggressive than a tuk-tuk driver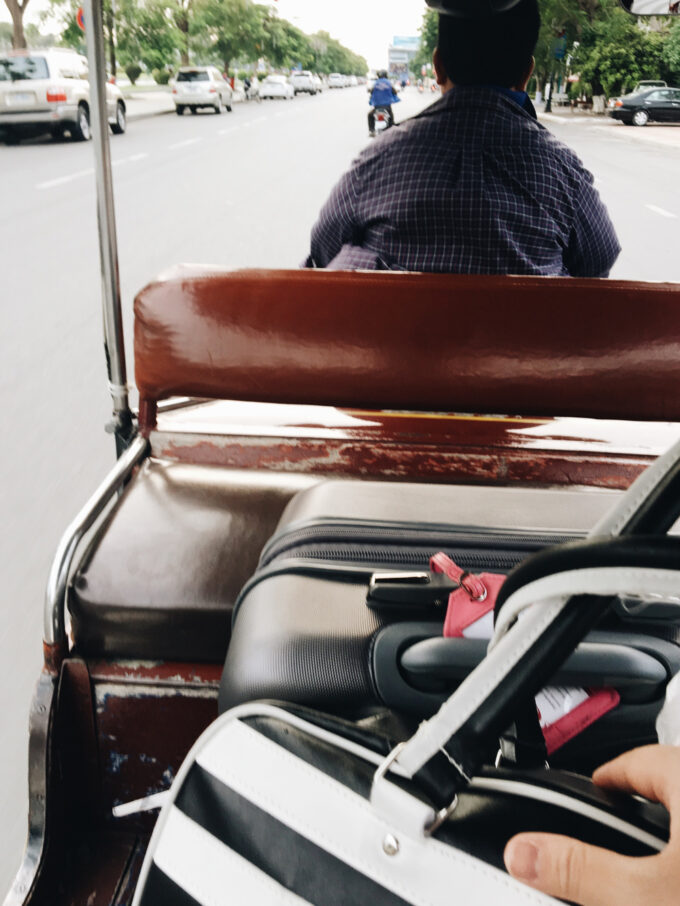 Tuk-tuk drivers are like the David (from the story of David and Goliath) in the streets of Cambodia.
Drivers of cars, scooters, buses, trucks, minivans and other modes of road transportation have nothing against a tuk-tuk driver, who despite their smaller "vehicle" size, is truly the giant on the road. Although for the most part, I felt safe in my tuk-tuk, there has been a few times where I thought my life flashed before my eyes as I spotted a bus/minivan/truck about to t-bone our tuk-tuk. And this is why, my friends, travel insurance is your best friend when you're abroad.
5. Cosmetic Surgery Pamphlets on the Plane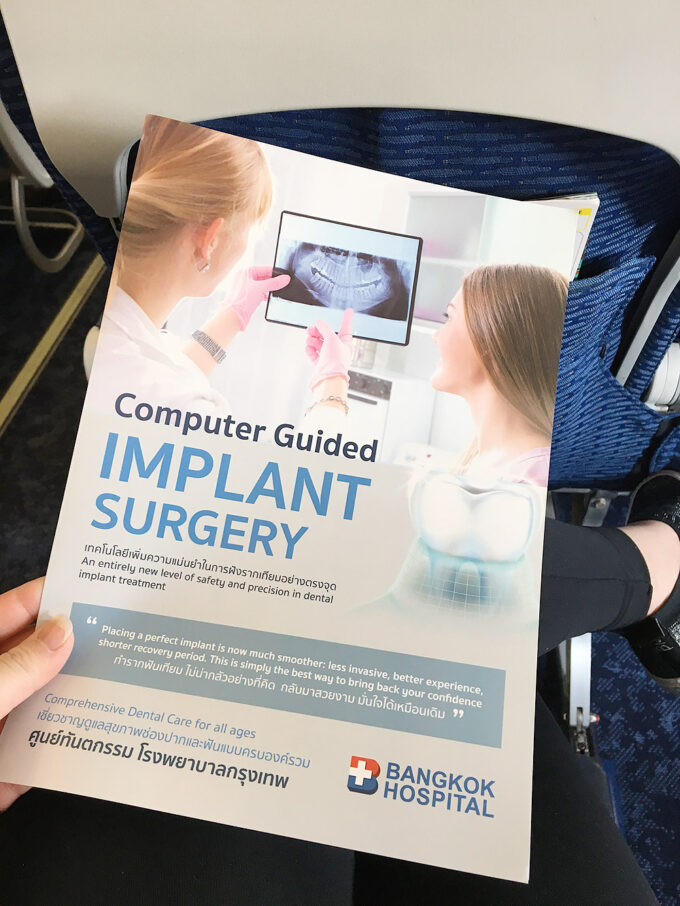 I could not hide my amusement when I discovered the myriad of pamphlets that greeted me upon boarding my flight to Phnom Penh. In addition to the standard on-board duty-free watches, flight accessories, over-priced makeup and fragrances, I discovered at least two full-sized pamphlets advertising cosmetic surgery services throughout Thailand. I know medical tourism is quite huge in Thailand but perhaps this was taking "going the extra mile" a little too far.
6. Legendary Hospitality in Cambodia and Thailand
I know hospitality, politeness and impressing the customer are huge in countries that rely on tourism but I felt the hospitality and level of respect as to how I was treated in Cambodia and Thailand to go above and beyond anything I had expected. It spoiled me but also made me respect the people so much more because nothing felt disingenuous or fake. I felt like a Queen the whole time I was travelling!
7. Very Polite Tuk-Tuk Drivers
So as a well-seasoned traveller, I'm always ready to get the random calls of "taxi!" "tuk-tuk!?" everywhere I go. While that was the case, I was so thrilled to discover that they're not aggressive like some in other parts of the world. A simple "no" and I was left alone with none of the aggressiveness that tends to be prevalent elsewhere.
Have you been to Southeast Asia?