I am a real sucker for good skincare products and when the L'Oreal Private Sale came around, I had to check out their premium (Biotherm, Vichy, Lancome) skincare brands to try out at an epic discount.
I walked away with the Vichy Idealia Life Serum value set which seemed too good of a deal to pass up considering how many great things I've heard about this range.
I go through phases with my skincare routine – the past few months have been all about addressing my hyperpigmentation issue and since I was using highly concentrated products, I felt my skin deserved a little break and with the promise of a more rested and even skin texture, I was immediately sold.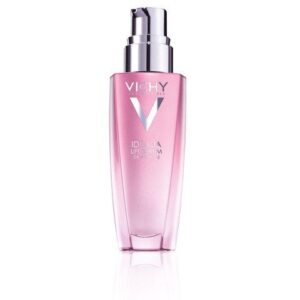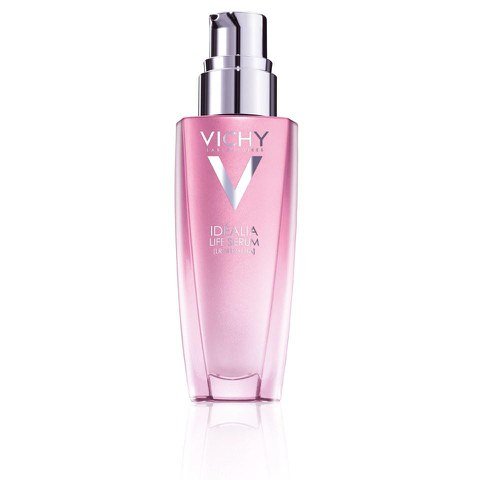 I admit I was partly drawn to the Vichy Idealia Life Serum because of its chrome light pink packaging and brightening claims so I couldn't wait to put this to the test.
The VichyIdealia Life Serum is a lightweight, slightly tinted serum that has micro-pearls that create that luminosity on the skin. This brightening effect is thanks to mica and 3 coloring agents so the result is cosmetics and not that glow from within look that you might have expected from paying this kind of price.
Due to that, I would not recommend using this at night so it doesn't clog up your skin – only in the morning when used before or mixed with your moisturizer. To that extent, the product does live up to the claim of brightening the skin due to fatigue and faking the healthy glow albeit not naturally.
The silky serum is the perfect base to your makeup routine – it's great worn on its own before your moisturizer, or mixed into either the moisturizer or foundation to add a little something-something to your finished look. I prefer wearing this on its own as a base before my moisturizer as I find it easier to control the "glow".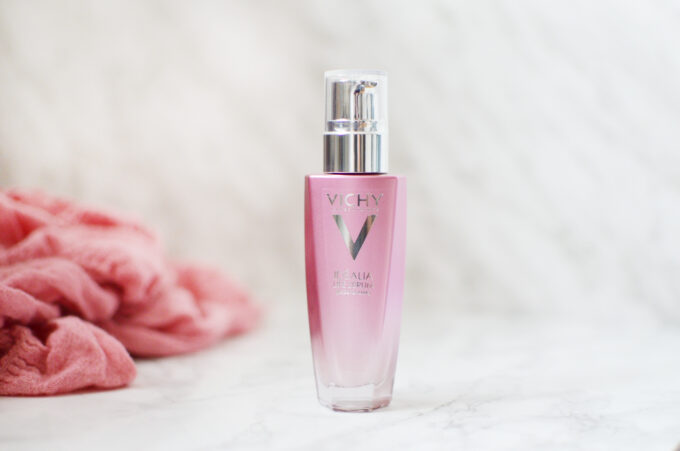 There is a light rose-like scent that's very pleasant though not strong enough to be irritating on the skin. I can't really consider this product a skincare item as the final effect that I get is very similar to the Dior Glow Maximizer.
The formula is not hydrating so if you were hoping to get some moisture boost from this, you'd be pretty disappointed. It gets a little tacky after application but since I've been wearing it under my moisturizer, the tackiness didn't make much of a difference.
I haven't seen much difference in the quality of my skin texture, or feel much improvement that you might come to expect from a brand like Vichy. To be quite honest, I feel this is more of a "feel-good" kind of serum – something you pop on when you don't want to wear a brightening primer but want a bit of a subtle addition to your routine.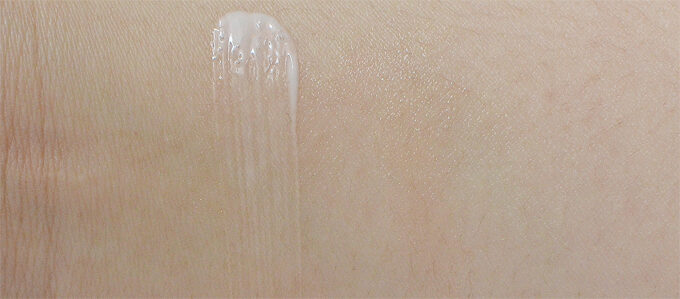 My camera didn't really capture the shimmers, but this primer is basically filled with tons of it. I often have to use a toner twice to remove everything as inevitably there will be some bits leftover.
I don't think this is a very useful product in my routine – it adds a temporary cosmetic glow on the skin that you can easily achieve by mixing a liquid highlighter or pigment.
I think labelling this product as a serum is also misleading as one would think it safe to use at night before your nighttime routine which I just think is a disaster waiting to happen.
When you consider that this product is basically mica, and colouring agent, you'll not want to use this anywhere when you're sleeping at night. I think it's an average product for daytime use though I think there's much better ways of achieving a cosmetic glow than using a serum like this!
Have you tried the Vichy Idealia Life Serum?