This vitamin c infused serum is meant to brighten and reduce the unevenness of the skin while reducing the appearance of loss of elasticity. Standard marketing-speak in my opinion, but after a few months of using this golden elixir, I almost see myself splurging on it again.
Vitamin C isn't exactly a new ingredient in the world of skincare, nor is this the first time a brand has done something with that ingredient. I wasn't expecting much from this product and was quite certain I'd be unimpressed at best.
The Dermalogica BioLumin-C Serum comes in a sturdy glass bottle with a dropper, similar to the packaging of The Ordinary line which I quite adore. I only use this in the evening given that Vitamin C tends to increase the skin's sensitivity to the sun.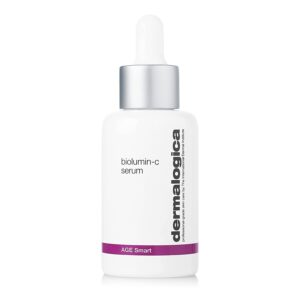 I was surprised that I experienced no tingling or stinging sensation – of all the Vitamin C-based skincare products that I've tried, this is the only one I can remember being incredibly gentle and didn't cause any sort of irritation whatsoever. There wasn't any noticeable scent (citrus or otherwise) that I could detect.
There isn't much to report after the first few times I've used it; it wasn't until around 2 weeks later that I started noticing how much more glowy and radiant my skin looked.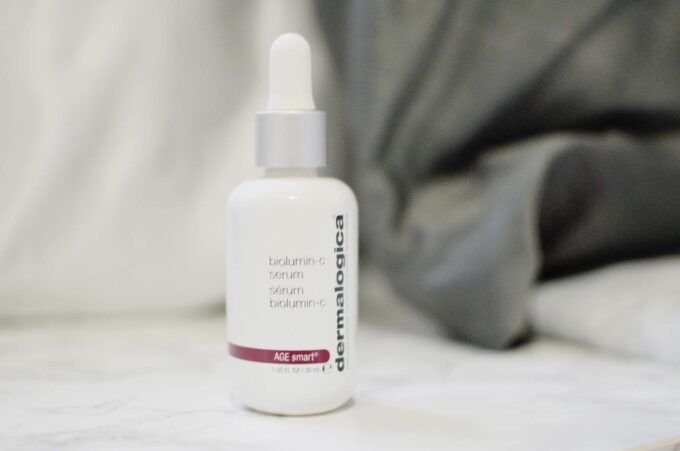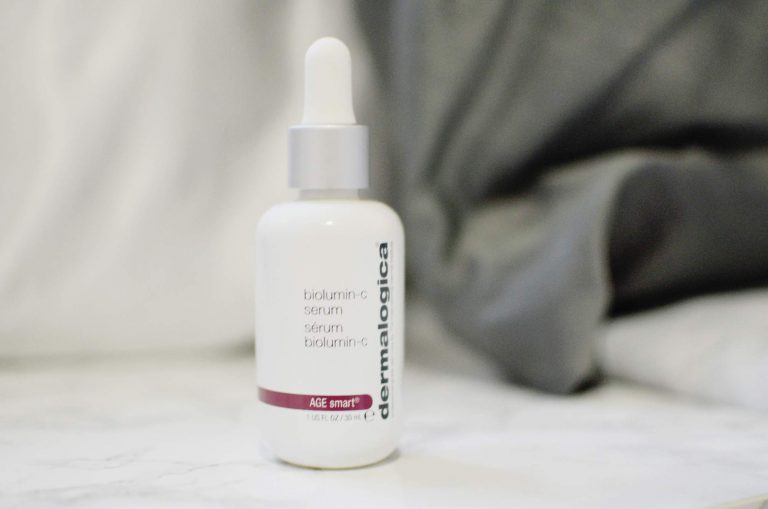 As in, I can skip the highlighter and dewy foundation. I didn't notice a significant decrease in discoloration or saw much improvement in my skin texture. The serum sinks into the skin and doesn't leave any greasy residue. It feels very refreshing and I'm happy to report that 3-4 weeks later, I don't have any reactions to it!
For the price, I had expected a bigger bottle or something almost miraculous to happen to my skin. Unfortunately, beyond the slightly more glowy and a tad more even texture, I didn't notice much of a difference to justify a repurchase.
There is plenty of Vitamin-C-based serum and products in the market that does just as good of a job and less painful on the wallet.
Overall, this was a lovely product but one I won't be repurchasing. Unless this product comes in a value set or something similar, I think there is plenty of drugstore and high-street options worth going for!
Have you tried the Dermalogica BioLumin-C Serum?
Read this also: Dermalogica Calm Water Gel
Check these Dermalogica beauty products avaiable on Amazon:
---