The allure of Asian beauty has been sweeping the Western world, and let's be honest, it's not just a fleeting trend. With the global impact of K-pop icons like BTS, it's clear that this fascination is here to stay. Amidst this wave, numerous online platforms specializing in Asian beauty have emerged. Today, I'm putting the spotlight on one of the frontrunners—Stylevana.
As someone who's passionate about beauty and fashion, I couldn't resist exploring what Stylevana has in its arsenal. I'll be sharing my insights, from the range of products they offer to the quality of customer service you can expect.
To give you a real sense of what it's like to shop there, I've also made multiple test purchases from Stylevana. The buzz around this online store has been growing, especially among influencers and content creators. I'm always thrilled to dissect what's making waves in the beauty community. So, let's not waste any more time and jump straight in.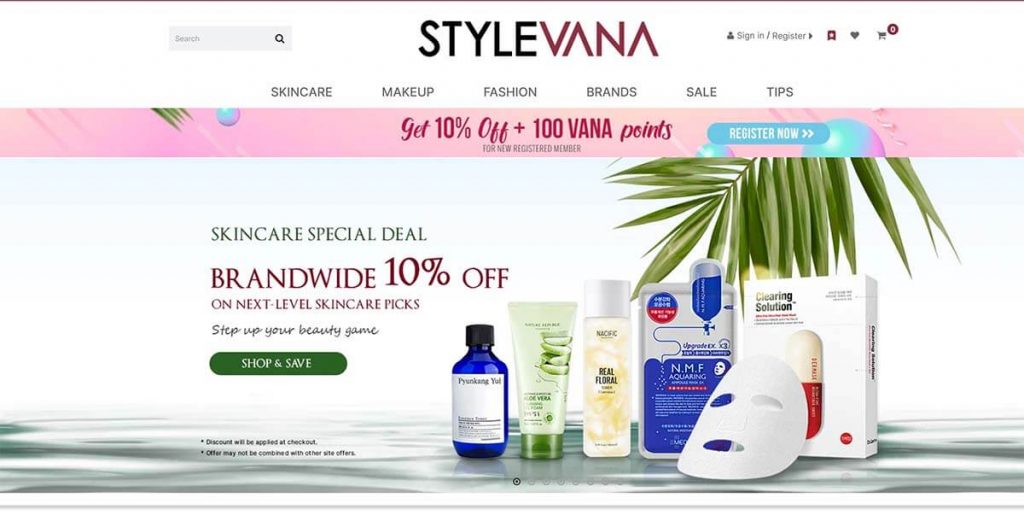 Stylevana – Asian Beauty Leaders
Based out of Hong Kong, Stylevana has piqued my interest as an online beauty haven. I've always been intrigued by the radiant skin and timeless elegance that seems to be a hallmark of Asian beauty.
Stylevana stands out as a platform that curates the freshest picks from Asian beauty and fashion. Their shelves are adorned with a plethora of brands, spanning both cosmetics and fashion, with a pronounced emphasis on Korean trends.
For those who, like myself, are just dipping their toes into the vast ocean of Asian fashion, Stylevana offers a welcoming gateway. The constant stream of promotions and enticing deals hint at an unbeatable value proposition.
Creating an account on Stylevana unlocks a treasure trove of additional offers. But it doesn't stop there—their website boasts an engaging blog filled with nuggets on Asian beauty and fashion. I also found myself engrossed in their YouTube channel, which is a goldmine for anyone seeking guidance on where to begin.
My initial impressions of Stylevana are of intrigue and excitement. The sheer volume of information and brand diversity can be a tad overwhelming, but that's just how I like it. I can already foresee hours of delightful exploration as I curate my test purchase list.
Advantages of Stylevana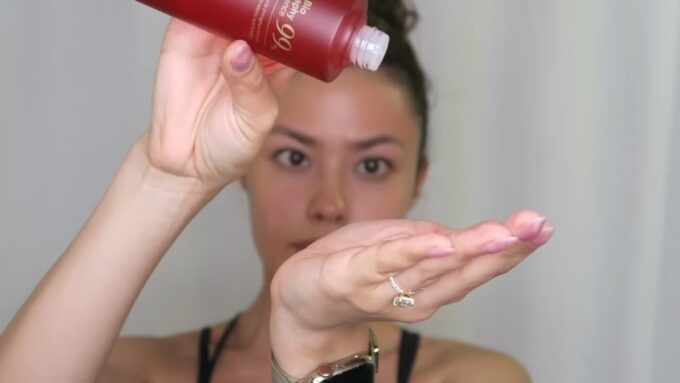 Strong Social Media Presence
In today's digital age, a robust social media footprint is almost a prerequisite for online beauty platforms. While many beauty shops on social media can feel repetitive, mainly showcasing product ads, there are those that break the mold.
Stylevana's YouTube channel is a testament to this. I found myself engrossed, spending hours exploring their content. Their channel is not just about products; it's infused with personality and creativity. The inclusion of diverse makeup tutorials was a delightful surprise.
Initially, I was there for product insights, but I left with a plethora of Asian-inspired makeup concepts to experiment with. Their Instagram, too, is a visual treat, blending aesthetics with valuable information. Clearly, Stylevana has aced the digital game.
Pricing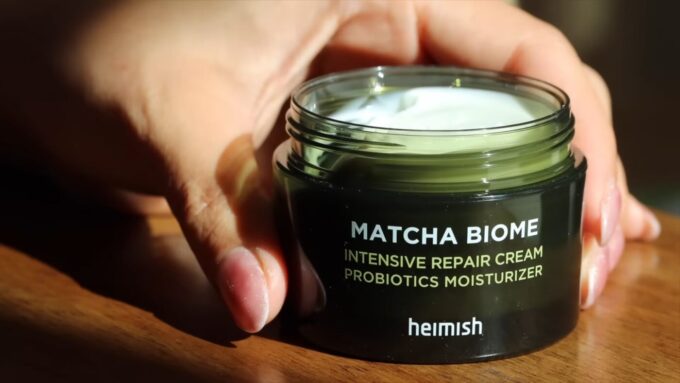 This is, without a doubt, one of Stylevana's crowning glories. The platform offers a golden opportunity to snag authentic Asian brands at unbeatable prices.
If you're savvy and time your purchases right, with the myriad of discounts on offer, you're in for a steal. My own shopping spree amounted to $100 and a treasure trove of skincare products from renowned Korean labels. Whatever your budget, Stylevana promises value.
Uniqueness of The Products
I lost track of time browsing through Stylevana. The sheer diversity of brands is commendable. While a vast selection is now a norm for many online beauty platforms, Stylevana's offerings have a distinct flair.
Asian fashion sensibilities differ from Western trends, and this platform is a gateway to those unique styles. With a discerning eye and a bit of time, you can curate standout seasonal looks exclusively from this site. For those seeking to make a statement, Stylevana is a goldmine.
PayPal Support
It's the little things that count. Despite PayPal's ubiquity, many online beauty platforms lag in integrating it. As someone who swears by PayPal for its convenience, I was thrilled to see Stylevana supporting it seamlessly.
Disadvantages of Stylevana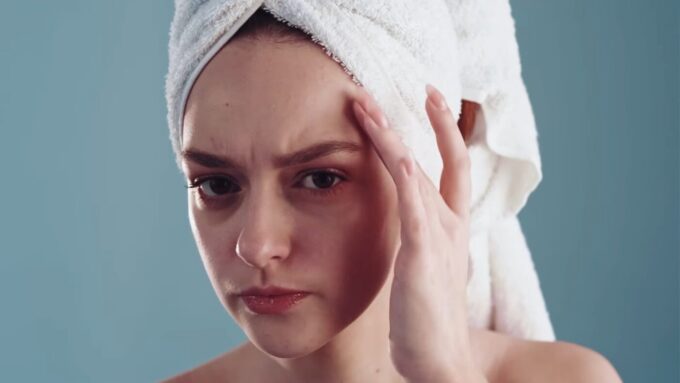 Homepage Can Be a Bit Confusing
For instance, when I opted to sort by brand, I was met with a barrage of vibrant special offers from spotlighted brands. Personally, I'd prefer if these offers were consolidated into a dedicated section.
While this might not be a major concern for many, I lean towards a more streamlined and minimalist design, especially for expansive online platforms. That said, the homepage undeniably exudes a unique charm.
Limited Shipping in The EU
Currently, Stylevana offers shipping to a limited 8 locations globally. While this wasn't an obstacle for me, I genuinely hope they expand their shipping destinations, especially within Europe. Given the escalating influence of K-Pop culture across the continent, it seems like a logical next step.
Some Reports of Shipping Issues
To preface, I didn't encounter any shipping hiccups. My order arrived punctually. However, a dive into online reviews paints a mixed picture. Some users have pointed out occasional delays, and a few have mentioned less-than-speedy responses from customer service.
It's worth noting, though, that I didn't come across any instances where orders weren't delivered at all. And, from what I gathered, the majority of users seem to indicate that these delays are outliers rather than the norm.
1. COSRX – Advanced Snail 96 Mucin Power Essence 100ml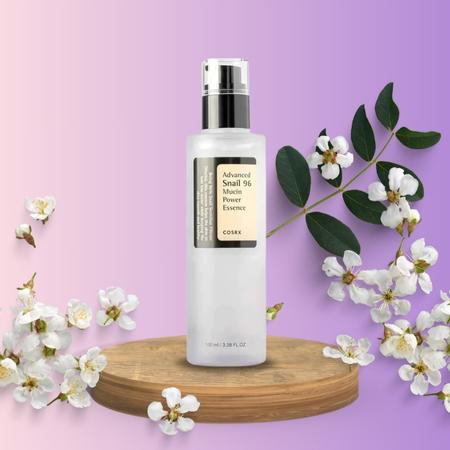 Check on Amazon
Check on Stylevana
Check on Walmart
The COSRX Advanced Snail 96 Mucin Power Essence is a standout product that has genuinely impressed me. Formulated with a remarkable 96% Snail Secretion Filtrate (Mucin), it's evident that this essence is crafted to deliver.
It not only protects the skin from potential moisture loss but also ensures that the skin maintains a smooth and rejuvenated texture. One of the aspects I truly appreciate is its ability to revitalize and replenish skin nutrients, giving it a fresh and healthy appearance.
Moreover, its versatility shines through, as it caters to a variety of skin types, be it combination, dry, normal, or oily. The consistency, enriched with the benefits of snail mucin, feels luxurious on the skin, making it a delightful addition to any skincare routine.
Pros
High concentration of Snail Secretion Filtrate for maximum benefits.
Keeps skin moisturized throughout the day.
Revitalizes and replenishes skin nutrients.
Suitable for a range of skin types, including combination, dry, normal, and oily.
Cons
The snail mucin ingredient might not be suitable for everyone.
Consistency might feel different for those new to snail-based products.
2. COSRX – Acne Pimple Master Patch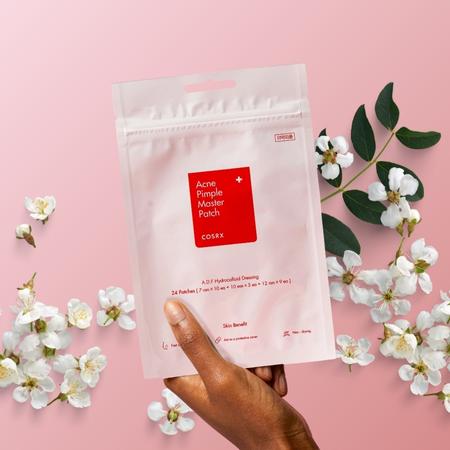 Check on Amazon
Check on eBay
The COSRX Acne Pimple Master Patches are amazing for those pesky breakouts. These innovative stickers are designed to combat spots and blemishes, promising to make them vanish overnight.
What I particularly admire about these patches is their ability to target breakout-causing bacteria, effectively minimizing the appearance of blemishes and redness. Plus, they're so lightweight that they can even be worn discreetly under foundation.
Pros
Targets and eliminates spots effectively.
Minimizes the appearance of blemishes and redness.
Lightweight and discreet, suitable for wearing under makeup.
Works overnight for quick results.
Cons
Might not adhere well to extremely oily skin.
Limited to spot treatment and not a broader skincare solution.
3. Kose – Softymo Speedy Cleansing Oil Pump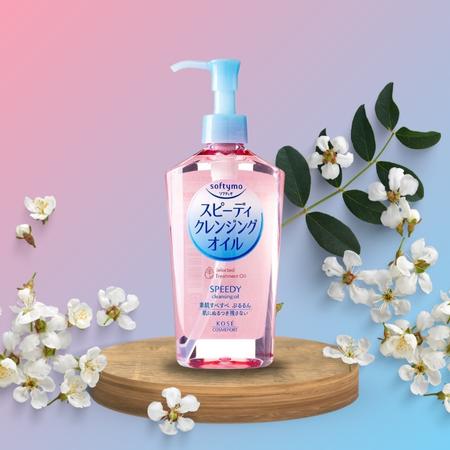 Check on Amazon
Check on Walmart
Check on eBay
I found this product to be a revelation for gentle yet effective makeup removal. Infused with natural moisturizing ingredients, this cleansing oil effortlessly dissolves facial and eye makeup, ensuring a thorough cleanse without leaving any residue.
What truly stands out about this product is its ability to penetrate the skin's finer areas, removing not just makeup but also deep-seated dirt from the pores. Whether it's sebum, makeup, sweat, or dust, this cleansing oil ensures that both lipophilic and hydrophilic impurities are washed away in one go. The result? Refreshed, soft, and impeccably clean skin.
Pros
Contains natural moisturizing ingredients for a gentle cleanse.
Effectively removes both facial and eye makeup.
Non-irritating formula suitable for delicate skin.
Penetrates deep into the skin, ensuring a thorough cleanse.
Cons
Might require a double cleanse for extremely heavy makeup.
Oil consistency might not be preferred by all skin types.
4. PURITO – Daily Go-To Sunscreen SPF50+
Check on Stylevana
Check on DvaSata
Check on Purito
The PURITO Daily Go-To Sunscreen is a hybrid sunscreen that combines both chemical and physical filters to deliver broad-spectrum UVA/UVB protection. What I truly appreciate about this sunscreen is its fragrance-free and moisturizing formula.
Upon application, it seamlessly melts into the skin, ensuring an even spread without any hassle. Its lightweight texture is commendable, leaving a sheer finish without any white cast. This sunscreen is thoughtfully designed for easy re-application, making it a perfect companion for those who wear makeup. Whether you're wearing it alone or under your foundation, its performance remains impeccable.
Pros
Combines both chemical and physical filters for comprehensive protection.
Fragrance-free and moisturizing formula.
Melts effortlessly into the skin, ensuring an even application.
Lightweight texture with no white cast, making it suitable for makeup wearers.
Cons
Might require re-application throughout the day for prolonged sun exposure.
Those with extremely sensitive skin might want to patch-test first.
5. SKIN1004 – Madagascar Centella Hyalu-Cica Water-Fit Sun Serum SPF50 PA++++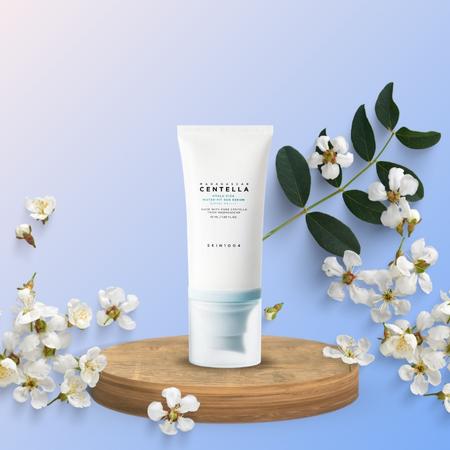 Check on Amazon
Check on Skin 1004
Check on eBay
A delightful fusion of skincare and sun protection. This daily moisturizing sunscreen feels as light and soft as a serum, ensuring a comfortable wear without any stickiness. Formulated with the Hyalu-Cica formula, it combines the benefits of hyaluronic acid and cica (centella from Madagascar).
Not only does it provide broad-spectrum SPF50+ PA++++ protection against harmful UV rays, but it also offers skin-brightening and anti-wrinkle benefits. An added advantage is its reef-safe formulation, which excludes harmful ingredients to protect marine ecosystems. Plus, it's been tested for skin irritation, confirming its suitability for sensitive skin.
Pros
Dual benefits of hydration and sun protection.
Lightweight serum-like texture without any stickiness.
Contains the nourishing Hyalu-Cica formula.
Reef-safe and suitable for sensitive skin.
Cons
Might require re-application for extended outdoor activities.
Those unfamiliar with cica-based products might need some time to adjust.
6. ANUA – Heartleaf 77% Soothing Toner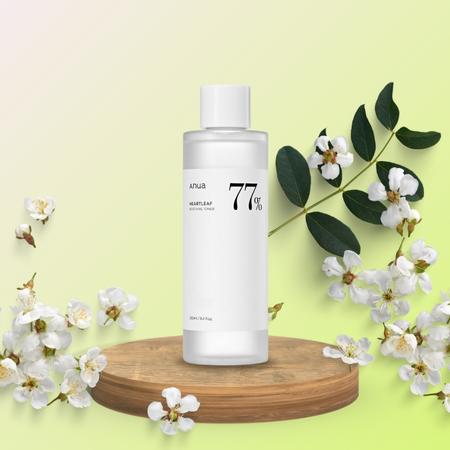 Check on Amazon
Check on eBay
Check on Stylevana
I adored this is remarkable product that promises excellent skin trouble care. It boasts a high concentration of houttuynia cordata extract, which is renowned for its skin-calming properties. This toner is designed to optimize the skin's oil and moisture balance, ensuring a harmonious equilibrium.
With a slightly acidic pH of 5.5 to 6, it offers non-irritating dead skin cell care, aiming to prevent skin troubles and provide intensive care. The formula is free from harmful ingredients and is composed of 11 kinds of food-grade ingredients, all of which are EWG green grade. This ensures that users can confidently incorporate it into their skincare routine.
Pros
Contains a high concentration of houttuynia cordata extract for skin trouble care.
Optimizes the skin's oil and moisture balance.
Non-irritating formula suitable for sensitive skin.
All ingredients are EWG green grade, ensuring safety and confidence in use.
Cons
Might not be suitable for those allergic to specific plant extracts.
The slightly acidic pH might require some adjustment for first-time users.
7. BEAUTY OF JOSEON – Revive Eye Serum: Ginseng + Retinal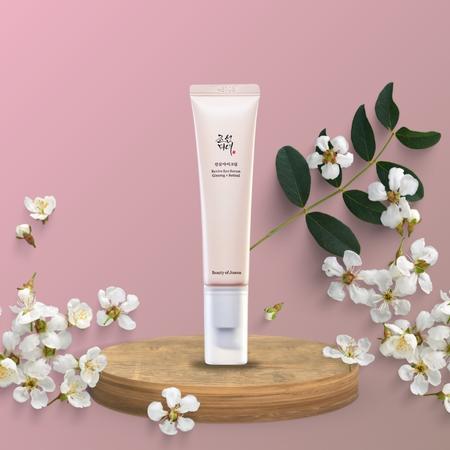 Check on Amazon
Check on Walmart
Check on Beauty of Joseon
A potent blend of ginseng extract and retinal, meticulously crafted to address the delicate skin around the eyes (truly a godsend). This serum is designed to combat the early signs of aging, targeting fine lines and wrinkles that often appear in this sensitive area.
The inclusion of ginseng extract, a revered ingredient in traditional Korean skincare, ensures that the skin remains nourished and revitalized. Meanwhile, retinal, a form of vitamin A, works diligently to improve skin texture and elasticity. The serum's lightweight consistency ensures easy absorption without any greasy residue.
Pros
Combines the benefits of ginseng extract and retinal for effective anti-aging care.
Targets fine lines and wrinkles around the eyes.
Lightweight formula ensures quick absorption.
Cons
Might require consistent use for visible results.
Those with extremely sensitive skin might want to patch-test first.
FAQ
How Do I Make a Purchase on Stylevana?
To make a purchase, browse the site and select the size, color, and quantity needed on the product page, then click the 'ADD TO CART' button. Once all desired items are added to your cart, click the 'CHECKOUT' button.
Sign in or register, enter any coupon codes, fill in your billing and shipping address, select your preferred shipping and payment method, and click 'CONFIRM ORDER'. Once the order is placed successfully, you'll receive an order number and a confirmation email.
How Do I Use a Coupon Code on Stylevana?
To redeem a Coupon Code, input the code into the box named 'Coupon Code' on the checkout page and click 'Apply Coupon'. Note that promotion codes may not be combined with other offers.
What Types of Payment Methods Are Accepted at Stylevana?
Stylevana accepts PayPal and credit card payments, including Visa and MasterCard. You must have a registered PayPal account to checkout.
How Can I Track My Order from Stylevana?
Once your order is shipped, you'll receive a "Dispatched" email containing the courier's name, tracking number, and tracking link. You can also log into 'My account' on Stylevana to find your order status and tracking number. Use the provided tracking number on the courier's website to monitor the status of your parcel.
Conclusion
In my journey through the world of online beauty and fashion, Stylevana has emerged as a standout platform. It holds a distinct edge over many of its counterparts. With Stylevana's membership perks and the plethora of special deals, there's undeniable value for money, especially for those who shop in larger quantities.
The clothes on Stylevana that are mentioned above are all good. In addition to buying new clothes, we can also match existing clothes and make simple DIY modifications to make our outfits more personalized. Customized patches are a good choice. You can customize the patch with any pattern or letter you like. Of course, it would be even better to have matching patches customized according to your clothing style.
Custom patches can be used not only to match jackets, pants, and tops but also to match your bags, hats, etc. Exquisite custom patches are practical and fashionable, you can try them on Patches Co. you will be surprised.
For those with an affinity for Asian fashion or those seeking a unique sartorial flair, Stylevana is a top recommendation. On the skincare front, while the products I opted for didn't perfectly align with my skin's needs, I believe it was more about my product selection than the product quality. Given the vast array of cosmetics Stylevana offers, I'm eager to explore more of Asian skincare soon.
While I've come across mentions of shipping concerns from a few users, my personal experience was seamless. The entire process, from placing the order to receiving the products, was efficient and matched my expectations. In sum, Stylevana has left a positive impression on me, and I'm looking forward to my next shopping spree on their platform.