When we talk about the best perfumes, Burberry is the first name that pops up in our minds. The brand has known market value in the fashion field and is famous for launching superlative perfumes. However, it produces clothes and other accessories too.
Best Choice
Most Popular
Best Burberry Cologne
Don't Miss
BURBERRY London Eau De Parfum for Women, 1.0 Fl. Oz.
BURBERRY Touch Eau De Parfum for Women, 3.3 Fl. Oz.
BURBERRY Women's Classic Eau de Parfum, 3.3 Fl Oz (Pack of 1)
BURBERRY Weekend Eau De Parfum for Women, 1 Fl Oz
The best Burberry perfumes for women are those which offer a therapeutic fragrance that refreshes your mind, stays for a long time and is available at a fair price. The brand which is giving such supreme products will be expensive. But, I tried my best to select the worth-buying options down there.
Before getting on to the products, there are some factors which you should consider. Like, the scent notes, quality of packaging, price, and more. Some of us love floral aromas, while others are attached with woody drops so that the choices may vary. Thus, I'll also discuss the buying guide of the best Burberry perfumes for women below!
Best-Selling Burberry Women's Fragrances
1. Burberry London Eau De Parfum – Best Burberry Perfume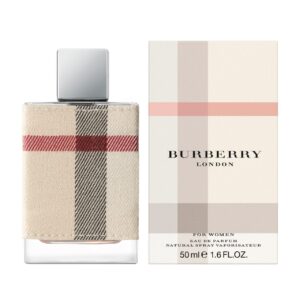 The first choice on this list is London Eau De Parfum by Burberry! The EDU or Eau De Parfum refers to the fragrance class, the second most concentrated. It contains a good amount of aroma, i.e., 15 to 20 percent. This perfume lasts for around five hours straight, which makes it great for wearing at a party. EDP is comparatively cheaper than Extrait De Parfum, which is why it is in demand.
The London Burberry comes in lovely packaging. The perfume is secured in a glass bottle, further hidden by a cloth blanket, providing an overall elegant look. It weighs 1.06 ounces, is not a testing bottle, and is excellent for a gift to women.
Mostly, women love the floral scent because it is sweet, light, and appropriate for daily wear. Luckily, London Burberry is made up of flowers. It contains honeysuckle as a headnote, Tiare flower as a heart note, and sandalwood, musk, and patchouli as base notes, collectively making it a refreshing aroma. I love the combination of sandalwood and flowers.
Pros
Smells beautiful
Long-Lasting
Nice packaging
In a nutshell, the London Burberry is a classical mediumly weighed perfume that is great for women who usually attend long parties, events, or meetings. It lasts longer, which makes it suitable for daily wear. However, I don't wear it casually because it is a bit expensive.
2. Burberry Touch Eau De Parfum – Most Popular Burberry Perfume



Secondly, we have this stylish option called Burberry Touch for Women. I love the design of this cologne. It comes in a flask shape and is made of glass material. I never consider plastic perfumes because of their less durability and cheaper quality. The cap of Touch cologne is also very stylish and is made of wood material.
The best thing about Burberry Touch is that it is an "oil perfume." Now, what does that mean? After trying and comparing ordinary perfumes and oil ones, I found out that fragrance oils smell stronger as they are highly concentrated.
When the body temperature increases, the oil aroma starts to grow with more intensity. Also, it has less alcohol percentage, making it suitable for skin. If you've got a history of any skin disease, then you should consider this one.
The Touch Burberry consists of cranberry and blackcurrant as top notes, jasmine, pink peppercorns as heart notes, and cassis and cedarwood as ending notes, giving it an overall floral and sensual scent. It is my all-time favorite classy and heady urban scent.
Pros
Oil-based
Low alcohol
Beautiful design
Cons
Longevity needs improvement
Putting it briefly, it's a mesmerizing floral perfume. I wear it on special trips or events because it smells pretty intense. The bottle shape is unique and valuable, making it best for presents.
3. Burberry Brit Sheer Eau De Toilette – Burberry Perfumes For Her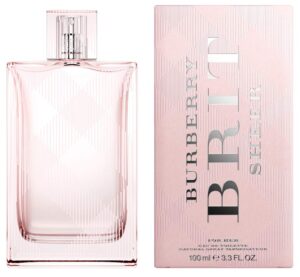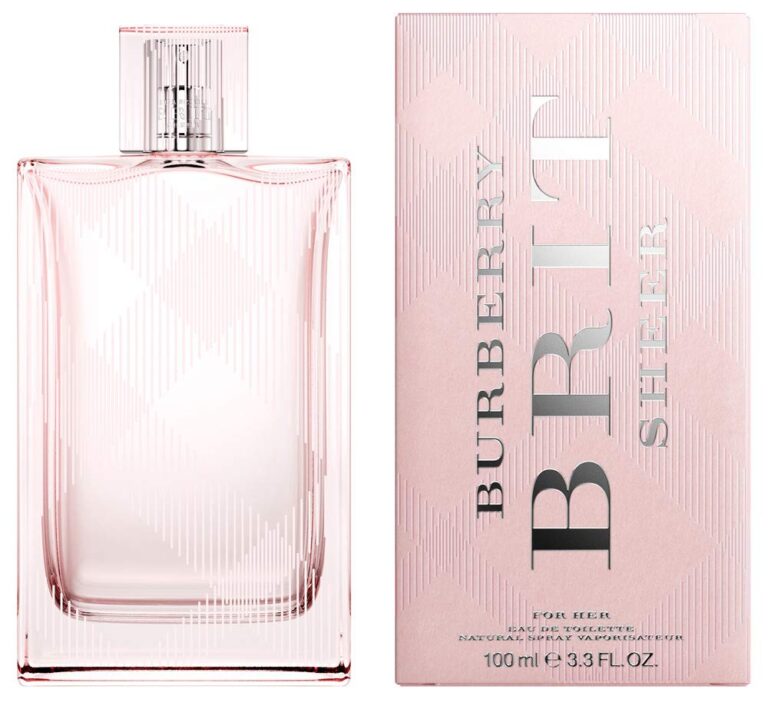 The third one is Burberry Brit Sheer perfume for women, which belongs to the Eau De Toilette fragrance class. The EDT perfumes are less concentrated than EDP but are affordable to buy. If you're running low on the pocket and searching for a pleasing aroma, then Burberry Brit sheer is a good choice. It lasts for three or four hours and is great for casual wear.
The Burberry Brit Sheer comes in a glass bottle and is available in different sizes. I love the stripes pattern on the perfume, which adds beauty and aesthetics to it. It looks classy and valuable; you can give it to someone on their birthday as a gift because of its elegance.
This Burberry perfume is a blend of fruit and flower, giving a light floral scent. It contains black grape as a headnote, pink peony as a middle note, and white musk as an endnote. It is a delicate and dazzling floral perfume that gives your mood a sweet boost.
Pros
Delicate aroma
Beautiful design
Not too expensive
Cons
Not for special occasions
In total, this Burberry women perfume is light and delicate. I found it great to wear casually, for the office or institute. The design and shape are pretty beautiful, adding value to the cologne.
4. Burberry Women's Classic – Best Burberry Cologne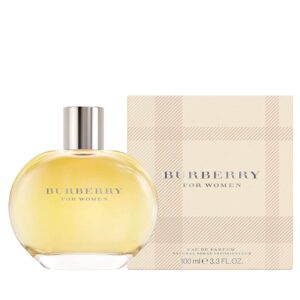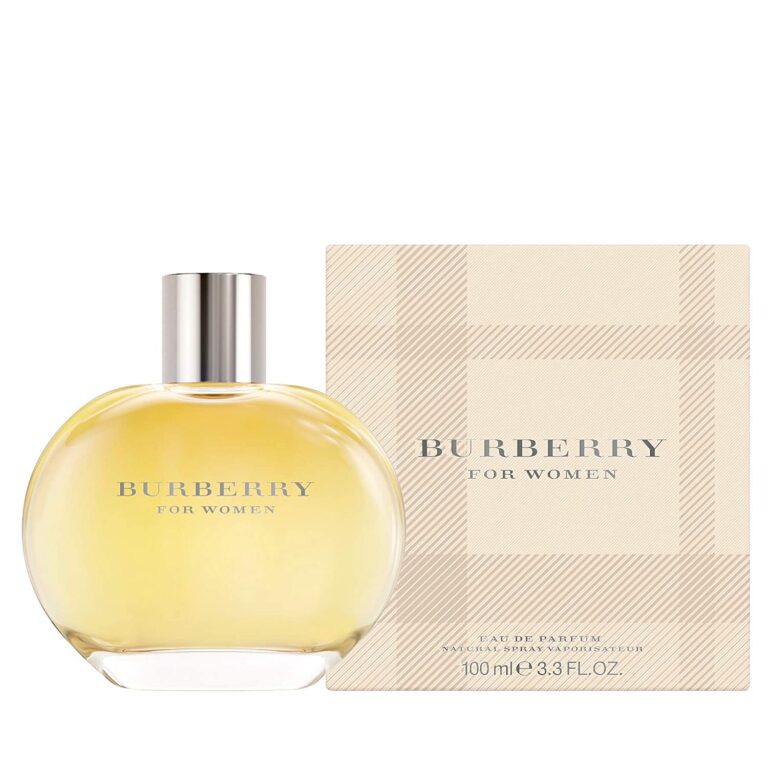 It's another Eau De perfume by Burberry called "Women's Classic." It is one of the most popular items by brand and is famous for its round bottle shape, which looks quite different and beautiful. The fragrance color is yellow, visible from its glass bottle, and has a silver cap, completing the total style. You can give it to your special one as a birthday present.
As the name indicates, it's a classical scent inspired by a blend of woody and floral ingredients. If you ask me about my most favorite Burberry perfume, the Women's classic is the one. It has a soothing yet refreshing sweet aroma, which is incomparable. I love its yellow color and lasting smell.
It is essential to know the fragrance structure, so here you are! The top notes in this perfume are fresh green apple and blackcurrant, which gives a fruity flavor. While middle notes include cedarwood, moss, sandalwood, and jasmine, giving a rich, sensual, and woody smell. The ending notes have a beautiful mixture of vanilla and musk, providing a gentle and warm fragrance.
Pros
Sensual aroma
Trendy
Lasts longer
In the end, I must say that this is the best classical perfume ever. It has a health-giving, sensual and warm fragrance that is mood tonic. The packaging and color also need to be complemented.
5. Burberry Weekend Eau De Parfum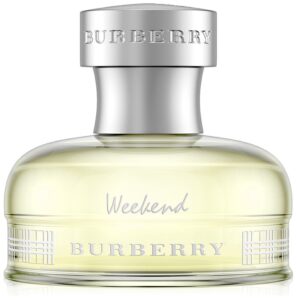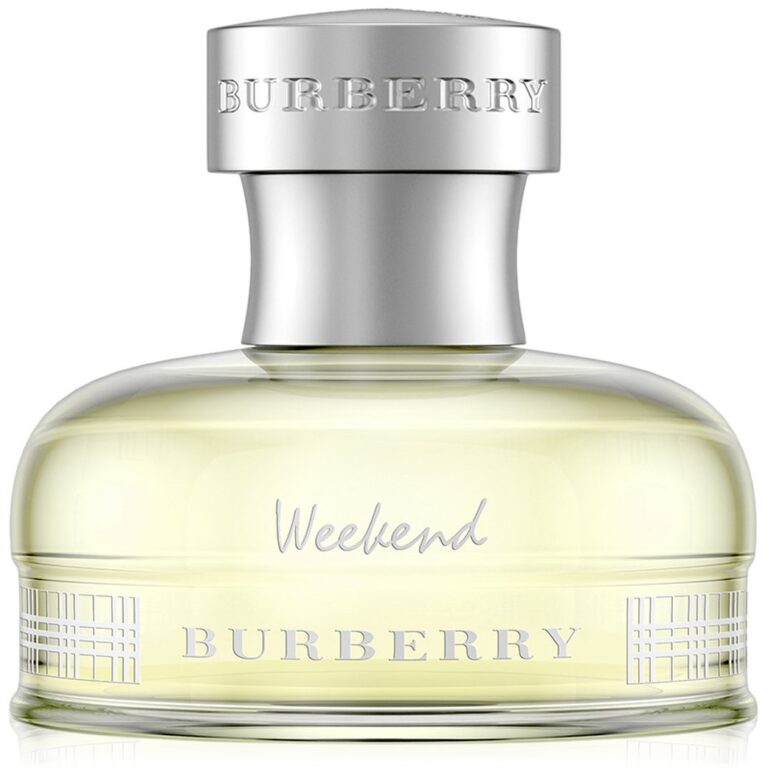 This one is the last choice called "Burberry Weekend." It's another concentrated and long-lasting Eau De Parfum, but wait… that's not even expensive. It's a good deal for under $50, which is quite impressive. I love everything about this cologne, from bottle design to its scent and price. It's a worth-buying option out there; you should note my words.
It is available in three different sizes, and this one is 1 Fl. Oz. I don't know, but I always bought this particular size, maybe because of its flat little rounded bottle. It has a sprayer on top, which works perfectly fine. As a whole, the symmetry is quite unusual but remarkable.
The perfume smells like a citrusy scent. A citrus fragrance includes fresh notes of fruits or veggies and is suitable for the summer or spring. These perfumes are light and used for aromatherapies.
The Weekend cologne contains the following ingredients: sandalwood, apricot, musk, vanilla, marigold, and soft peachy, giving a fruity and citrus blended aroma. I can't explain the smell of peach coming from this fantastic scent.
Pros
Light
Citrusy aroma
Best for summers
In conclusion, this is a lemony and fruity aroma that is great to wear in summers or springs. It feels very light and is also used in fragrance therapy sessions. The packaging is quite different but looks beautiful.
Things To Consider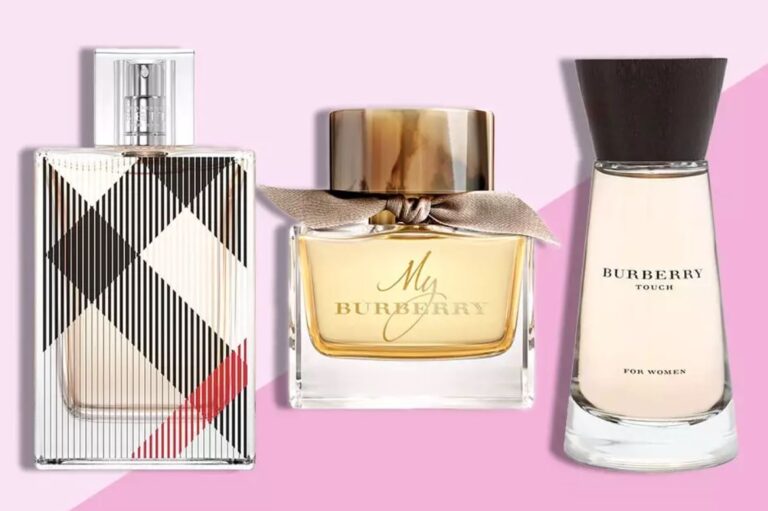 Shapes and Sizes
The Burberry perfumes have been launched in different designs and shapes. While getting one, it is essential to notice the bottle shape or its type. Mostly, these perfumes come with a sprayer nozzle which works pretty well. I love the creative and diverse layouts of colognes by Burberry, especially the collection for women.
Perfumes come in different volumes. Burberry offers sizes that range from 1 fluid oz to 3.4 fluid oz. The volumized one is costly than small bottles. You can get any size according to your needs. If you're looking for a handy option, go for small ones that come in travel-friendly packaging.
Perfume Classes
Extrait De Parfum
It is translated as pure perfume and is also called Parfum. It contains the highest aroma concentration ranging from 15 to 40 % and lasts longer than other types, typically around eight hours. The Extrait De Parfum is also expensive as it is more concentrated. People who suffer from skin issues or have sensitive skin should prefer these because they're less likely to harm your skin.
Eau De Parfum
It is also abbreviated as EDP and has the second-highest fragrance concentration ranging from 15 to 20%. It lasts for five hours straight and is comparatively less expensive than the Extrait De Parfum. EDP is one of the most communal fragrance classes and is an ideal choice for everyday wear.
Eau De Toilette
Eau De Toilette or EDT is less concentrated than the above two classes, ranging from 5 to 15% fragrance concentration. It is also quite popular in the market because it's not too expensive. It lasts for around three hours which is not bad, but I suggest keeping it in your bag. Traditionally, people considered it great for casual wear, but I also found it better at night.
Eau De Cologne
EDC comes with lower fragrance concentrations, ranging from only 2 to 4 %. It means that it has a high alcohol percentage, so it is a more pocket-friendly option. It lasts for a couple of hours, but not more than that. I will not recommend it to someone who has sensitive skin.
Eau Fraiche
The last one is Eau Fraiche. It is somehow similar to EDC, as it also lasts for around two hours. However, it has a lower fragrance concentration than Eau De Cologne, ranging from 1 to 3 %. Contrarily, it is not harmful because it contains minimum alcohol and consists of water. It is one of the cheapest go-to perfume types.
Perfume Notes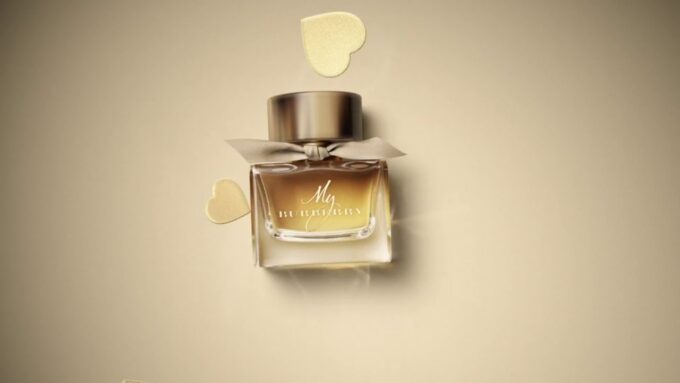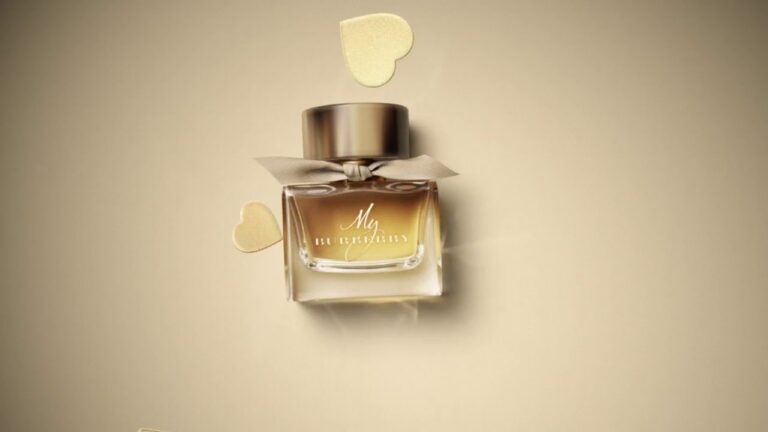 Every fragrance consists of three notes: top notes, endnotes, and base notes, which are also called fragrance structures. This defines how a particular perfume smells. Thus, while purchasing any fragrance, it is essential to consider these constituents to make a good choice.
Top Notes
First, there is the top note or headnote, which is the initial impression of any perfume. When you bottle up a perfume, you experience this note. It lasts for half an hour, and then it fades away. The headnote consists of the following ingredients: lavender, citrus, lemongrass, and more. It smells very light and smooth.
Heart Notes
Surpassing the headnote, there is a middle or heart note, which becomes noticeable after 30 minutes. These are a little heavier than the top ones and consist of lavender, rose, jasmine, ylang-ylang, or geranium-like floral elements.
Sometimes, producers also add spices to the mid notes like cinnamon, coriander, or cardamom. These are pretty prominent notes which last for many hours. I love the aroma of coriander in the middle notes.
Base Notes
In the end, there are base notes, which are also known as bottom notes or endnotes. The ending notes are the ones that hold the fragrance and last longer. If you spray perfume on your skin and smell it for more than hours, then base notes are probably what you're experiencing.
It includes oakmoss, patchouli, sandalwood, musk, or vanilla. I prefer the fragrance which contains vanilla in endnotes.
FAQs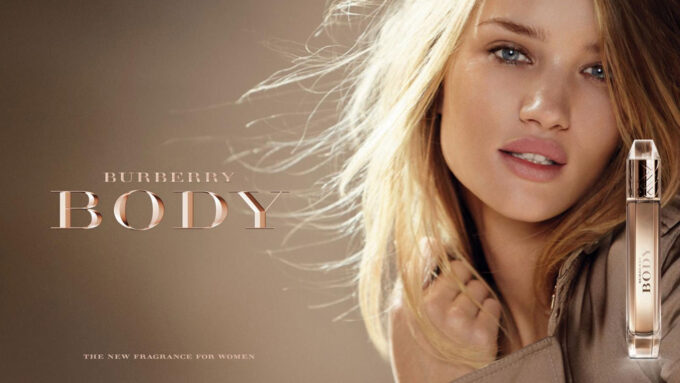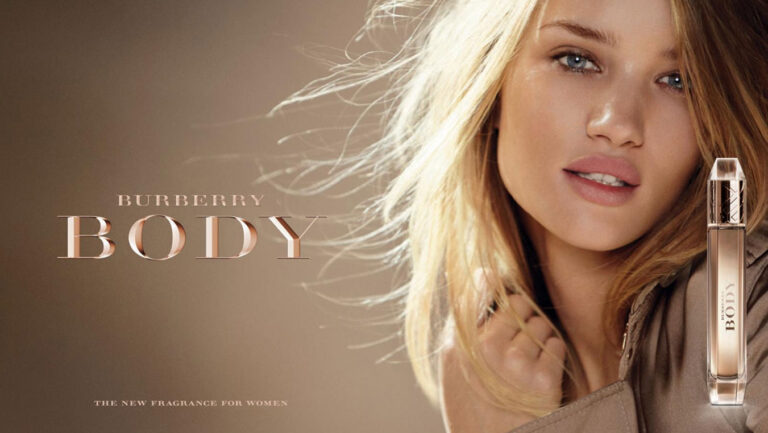 Do any Burberry perfumes smell like vanilla?
Yes. The Brit collection for women by Burberry includes intense vanilla ingredients. These are primarily floral fragrances, which smell sensual and captivating. I found Burberry Brit Eau De Parfum fabulous, as it contains intense vanilla, sugar almond, icy pear, and crisp, giving a mesmerizing aroma.
Does Burberry perfume last long?
If you're concerned about the scent of a perfume, then go to these two fragrance classes: Extrait De Parfum or Eau De Parfum. These are highly concentrated and last for hours. On the other hand, if you're talking about Burberry perfume, it depends on volume and use. I use Burberry colognes for special occasions only. On average, the shelf life of Burberry perfumes is 3-5 yrs.
Why is Burberry perfume so expensive?
That's simple! Burberry fragrances are famous for delivering the most therapeutic and captivating aroma, which lasts longer than usual. And, to acquire good things, you've to pay more. Plus, I have to add that please never buy cheaper cosmetics because you've to apply them to your skin area.
Final Words
You've gone through some of the best Burberry perfumes for women, which are light, classical, and therapeutic. All of those were quite in range and great to give someone as a present. If you're running out of time, then give a quick look at my top three preferences:
Burberry London because it is long-lasting, comes in excellent packaging, and has a mesmerizing fragrance.
Burberry Women's Classic because it is trendy and gives a sensual, warm aroma.
Burberry Weekend for its design, citrusy smell, and price.
That's all about Burberry perfumes for women. I hope you've already chosen your partner for the upcoming event. In the end, I would say perfume has a noticeable impact on your feelings, mind, and personality. Thus, you've to think a little before getting one.
Check this also: