A product that really piqued my interest during my Sephora x Dermalogica ProSkin30 experience a few weeks ago was the DermalogicaBiolumin-C Serum ($118, available here). This anti-oxidant, Vitamin C-based combination feels overdone in the skincare market today but Dermalogica is all about pushing the boundaries and limits of skincare science and I was curious about what they could do with the existing technology and how it could be better than what's already in the market today.
What is the Dermalogica Biolumin-C Serum
The DermalogicaBiolumin-C Serum is a high-performance Vitamin C serum that optimizes and boosts the skin's own defences to brighten, firm up and reduce the appearance of fine lines and wrinkles on the skin. It's an anti-aging, and brightening product in one that can be used in the morning and evening. In the morning though, you're advised to incorporate SPF into your routine to prevent any sensitivities.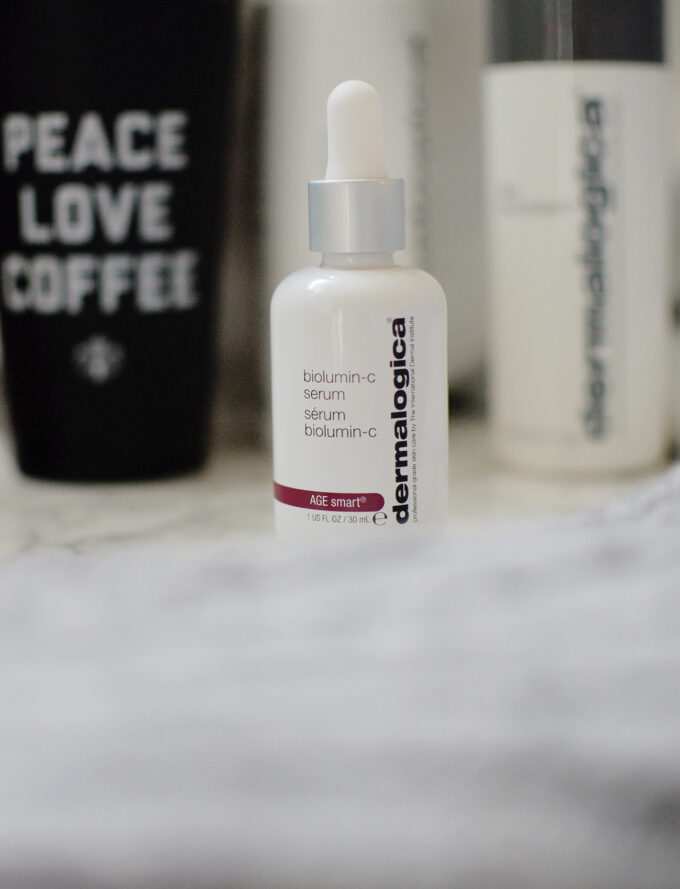 Vitamin C for the Skin
Vitamin C is a favourite skincare ingredient for its many benefits from brightening to firming to boosting up the skin's defences. The reality is that Vitamin C can be fairly unstable and many skincare products tend to stay on the skin rather than penetrating deeper so the "brighter" result you see may be temporary. Unlike the other brands, the Biolumin-C serum is formulated to really penetrate deep into the skin to brighten the face from the inside!
Using the Dermalogica Biolumin-C Serum
I first tried the serum during my ProSkin30 session at the Sephora Facebar in Sherway Gardens. My skin therapist used this product as I indicated redness and dull skin was a really big concern of mine. After finishing up my treatment, she proceeded to apply this serum as a last step. The difference was quite noticeable. My face – especially the cheek area – is often very, very red as if I'd just finished a marathon so I feel very self-conscious when going out without makeup.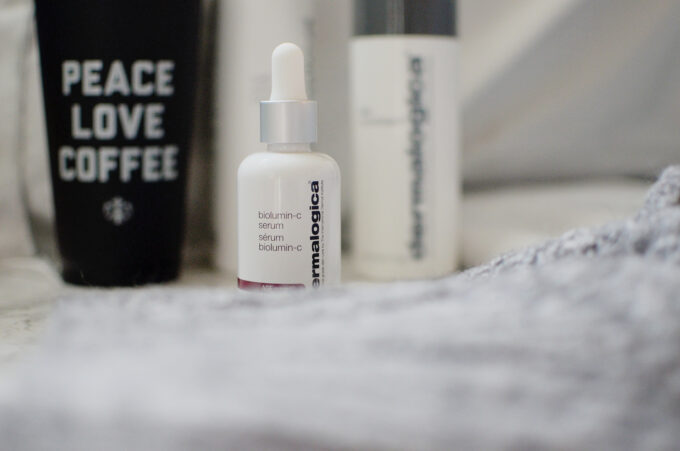 After applying it, I noticed my skin was not as red as usual and there's a certain brightness to it that makes the redness that's there far less noticeable. The serum feels hydrating and doesn't leave my skin feeling tacky or tight, although I would always follow up with a moisturizer when using this at home.
As with most Dermalogica products, the price can be a huge deal-breaker so it's worthwhile to see if they have a value set featuring this product during the holiday season (P.S. I've been told there are a few launching!)
If you like The OrdinaryRose Hip Oil, you will like this product as it has none of the greasiness associated with oil-based products.
What do you think of the DermalogicaBiolumin-C Serum? Would you give this product a try?
---
Disclaimer:
This post features product(s) provided for editorial consideration. All opinions are my own. For more information about my review policy, please
click here
.
---