As someone who avoids exfoliants or anything like it quite regularly in the past few years, I was surprised to find myself a convert recently. The DermalogicaDaily Microexfoliant ($81, available here) made me excited to get back into using exfoliants again.
The DermalogicaDaily Microexfoliant is a rice-based powder exfoliant that activates upon contact with water to release salicylic acid, rice enzumes and papain to polish the skin. Once it comes to contact with water, it becomes a little creamier and turns a bit milky to apply on the skin. The rice powder dissolves as you massage the product into the skin unlike most chemical, plastic-based microbeads exfoliators that can be too harsh on the skin.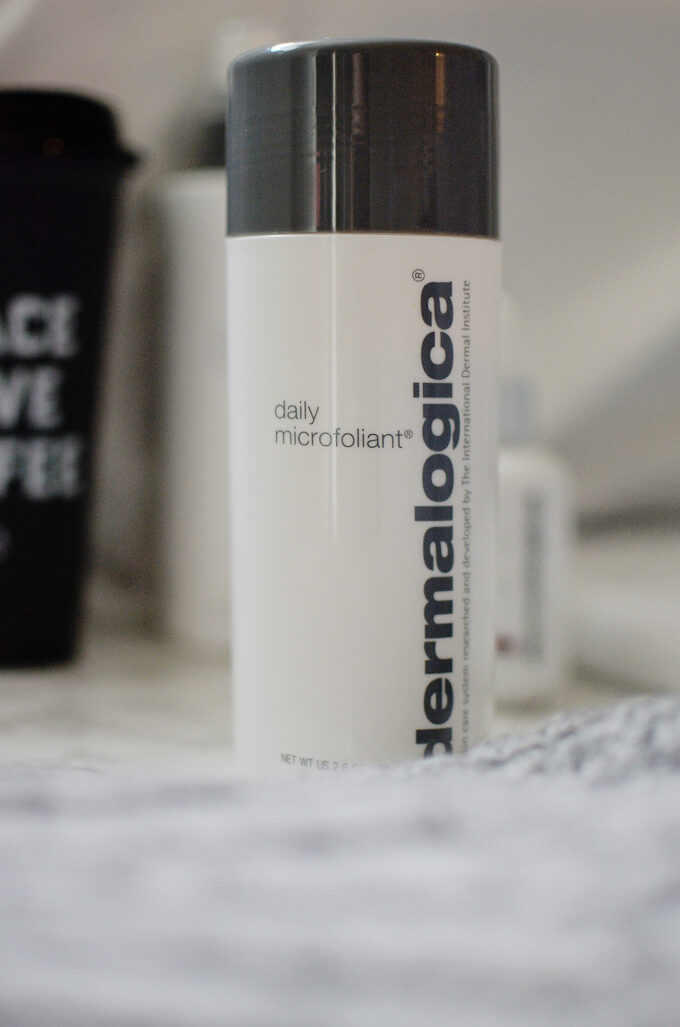 Why try the Dermalogica Daily Microexfoliant.
The exfoliant is gentle enough to use on a daily basis but given how expensive it is, I've only been using it once a week, which I feel is more than sufficient. I was surprised to hear from my skincare therapist during a recent visit to the Sephora Facebar, that this exfoliant can also be mixed with a cleanser for a deeper cleanse, and expediting the cleansing process.
There is a noticeable light rice scent to the product but one that disappears almost immediately upon application. I didn't have any sort of sensitivities, irritation or feeling tight that I normally have after using other high-end or drug-store based exfoliators.
I think given how gentle this exfoliator is on the skin compared to the harsher scrubs and exfoliators available in the market, most would assume it won't work as effectively. Personally, I find this type of exfoliator works best for those with sensitive skin and/or those who don't currently have any time of exfoliators/scrubs in their routine and want to incorporate it. Personally, I've tried getting into the at-home peels/acids and found those to still be too harsh on the skin. So this is a good way of introducing the product into your routine without having to worry about having to worry about irritation.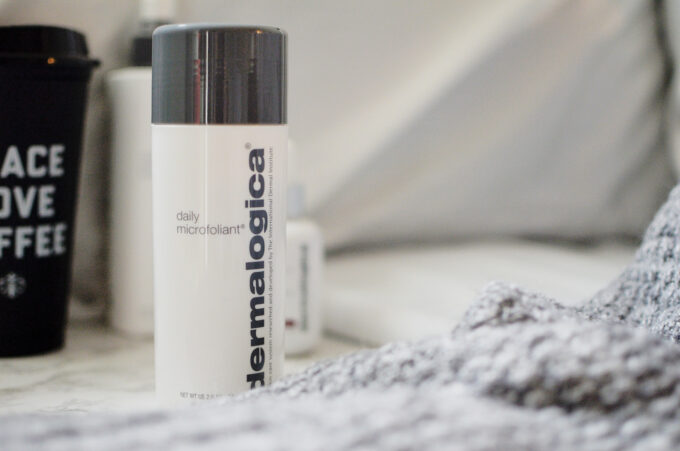 I did find the DermalogicaDaily Microexfoliant does a great job at removing dry patches of skin and over the last few weeks, has slowly lighten the more recent hyperpigmentation marks I have on the skin. I will report back if it helps with some of the older ones.
What could be better with the Dermalogica Daily Microexfoliant.
One aspect of the product I wish could be improved is the packaging – as someone who travels very frequently, I want to be able to travel with this without having to worry about spillage. I also wish there was a stopper so that if I accidentally drop it, the powder doesn't get everywhere (the opening is very small and narrow).
The product has 75g worth of powder and I use about a pinch or so at a time. It feels like it could last a long time so it might help swallow the steep price. When I'm using this scrub, I don't use other scrubs/exfoliators to prevent my skin from getting too irritated.
---
Disclaimer:
This post features product(s) provided for editorial consideration. All opinions are my own. For more information about my review policy, please
click here
.
---