Sephora has been rolling out their Sephora Favourites value set like nobody's business for the summer, and one of their best should make any mascara fiend rejoice. The Sephora FavoritesLashstash To Go ($30, available here) was an immediate purchase because of how much value you get in this little set. The set comes with 5 deluxe samples of Sephora's best-seller mascaras from brands like Lancome, Too Faced, Tarte, blinc, and Bare Minerals as well as a certificate so that you can redeem the full-sized version of one of these mascaras. Keep in mind that Sephora at J.C. Penney also has a similar set, albeit with slightly different variations of mascara. If I recall correctly, instead of the Lancôme HYPNÔSE DRAMA Mascara or the Blinc Inc. Blinc Mascara, you get the Buxom Lash Mascara and the Benefit Bad Gal Lash Mascara. The price for the sets are identical, just slightly different variations included.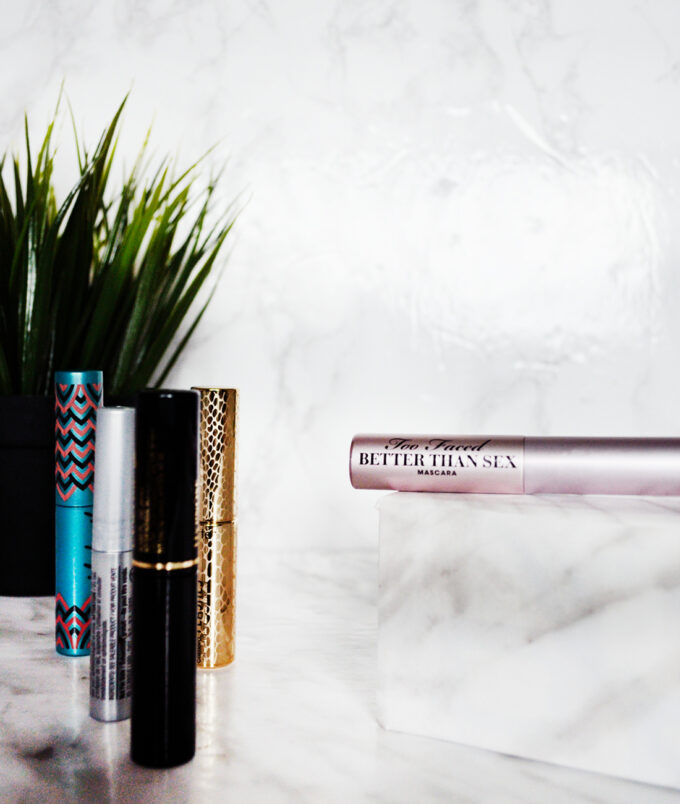 The Sephora FavoritesLashstash To Go set that I have include the following mascaras:
– 0.17 oz Too FacedCosmetics Better Than Sex Mascara ($30, available here) – $18.89 value
– 0.135 oz LancômeHYPNÔSE DRAMA Mascara ($31.50, available here) – $19.33 value
– 0.16 oz TarteLights, Camera, Lashes 4-in-1 Mascara ($24, available here) – $16 value
– 0.08 oz Blinc Inc.Blinc Mascara ($30, available here) – $11.43 value
– 0.18 oz Bare MineralsLash Domination Volumizing Mascara in Intense Black ($23, available here) – $16.56 value
– Voucher for full-size featured mascara – $23-$31.50 value
Retail value of 5 mascara samples is approximately $82.21; the overall range of this set's value is $105.21-$113.71 (including the voucher value for the full-sized mascara), quite a generous set if you ask me!
There doesn't seem to be an expiry date on the voucher, so I'd wager you could wait a couple of months before redeeming it. Just make sure that you don't forget to redeem it! I think it's so awesome that there are two versions of the set so that if you prefer the selection of one, you could pick one over the other at the same price!
The value of this set works out close to the Sephora estimate. I already have my eye on redeeming for the LancômeHYPNÔSE DRAMA Mascara since I've tried it before, and really liked the formula (plus, it's more than just getting it for free since the retail value of the mascara alone is more than the set). This is a great set to pick up if you've been curious to try a new mascara and you can't ask for a sample of mascara (unless it's offered as a points perk). It's such a great value set – I'm really considering purchasing a backup already!
What do you think of the Sephora Favorites Lashstash To Go set? Anyone of these mascara sets a favourite of yours? Would you purchase the set? As always, I'd love to hear your thoughts! Share with me comment section or through twitter or instagram!
Where to Buy: Sephora ($30)