Among the entire PUR Spring launches, I was pretty darn excited about the PURVanity Palette ($49, Shoppers Drug Mart) which is available in two colour themes. Designed for women on the go, this palette has stolen the spotlight on various social media accounts for its unique and innovative vanity mirror that pops up from the palette. Aside from making great use of the mirror space, I think this is the first time it's been done by any brand!
The PURVanity Palette ups the game on everyday, all-in-one compacts and I think other brands can take note!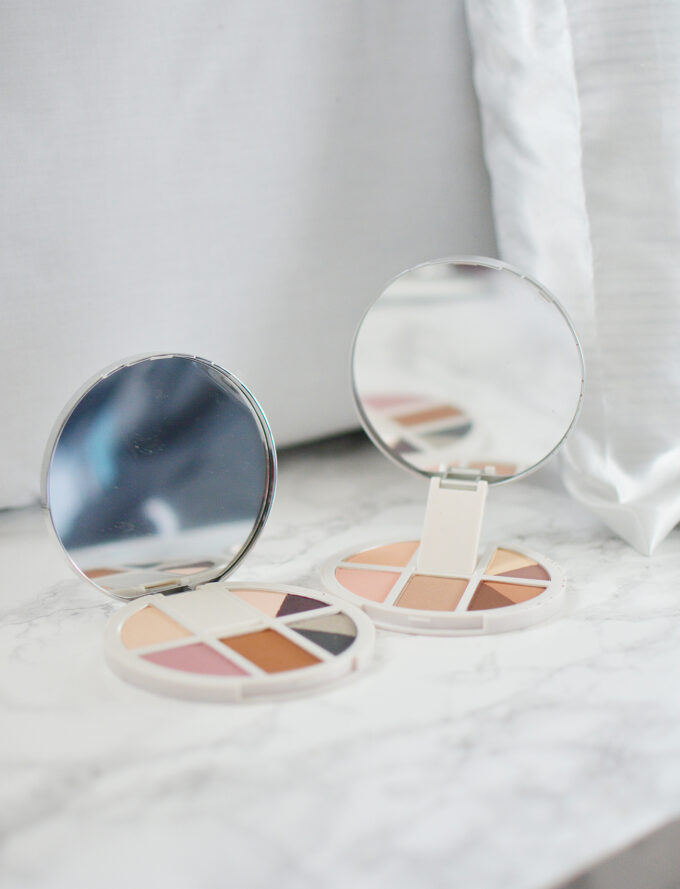 What I Love About the PUR Vanity Palette
Before I get started, I want to take a moment to acknowledge the fact that PUR used a set of empowering adjectives / nouns to name the colours in the palette. In the beauty / fashion world where highly sexualized product names like "Orgasm" and "Deep Throat" (You know the brand I'm talking about) are the standard, I really want to tip my metaphorical hat to whomever was in charge of product development.
The PURVanity Palette is available in two colour themes, Dream Chaser the matte one, and a more night-time appropriate, playful palette called Goal Digger. Each palette comes with a blush, highlighter, bronzer and 4 eyeshadows, making this the perfect palette for on the go.
The quality of the powders are impressive, particularly the complexion products. I really, really love how the blush, bronzer and highlighter from each palette swatch and apply on the skin. They have a satin finish, isn't too overly powdery and have an impressive pigmentation! All three colours lean more warm and falls in the middle of the spectrum which makes it something that a lot of different skintones can comfortably wear.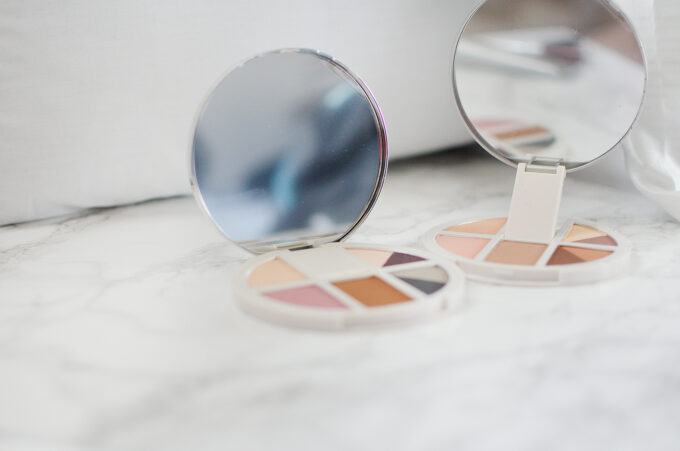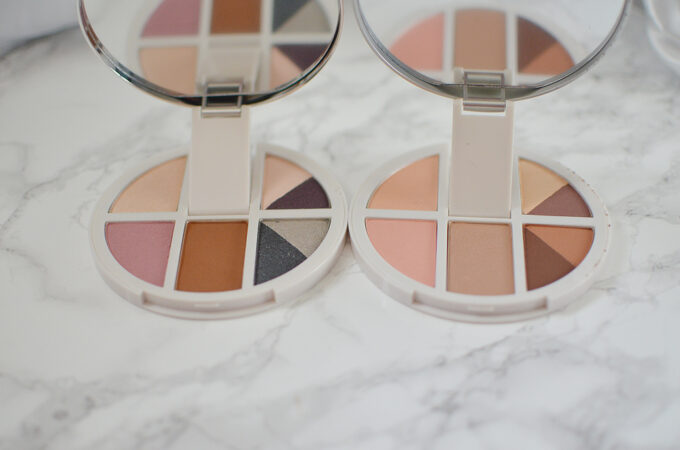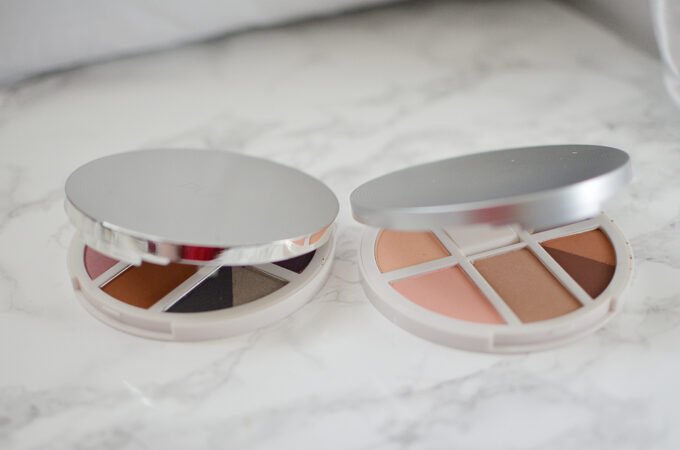 What Could be Improved with the PUR Vanity Palette
I think where the palette falls a little short is the design and layout of the palette. As much as I think they wanted to make this a palette on the go, the size of each complexion powder pan is tiny! My brush barely fits into it and there's been so many occasions where I would accidentally pick up the eyeshadow colours by accident and have to re-do my entire makeup.
The pizza-slice approach to the eyeshadow isn't that much better. It makes it hard to pick up your fingers, and if your eyeshadow brush is too large, you'll be picking up the darker colours as well. It didn't help that each light shade is paired with a darker colour right next to it.
The eyeshadow formula is a little less pigmented than what I'm used to wearing (i.e. Make Up For Ever Artist Shadow) and their pigmentation is more akin to the ClarinsOmbre Iridescente which isn't the worst comparison for a product to have. In fact, this level of pigmentation makes this palette perfect for all ages – something that my 50+ year old mom and I can use on a daily basis.
I do find that the eyeshadows in the Dream Chaser matte palette could use a primer underneath to get a bit more pigmentation. The Goal Digger palette did a bit better without a primer, but I having a base under will make them wear a lot better.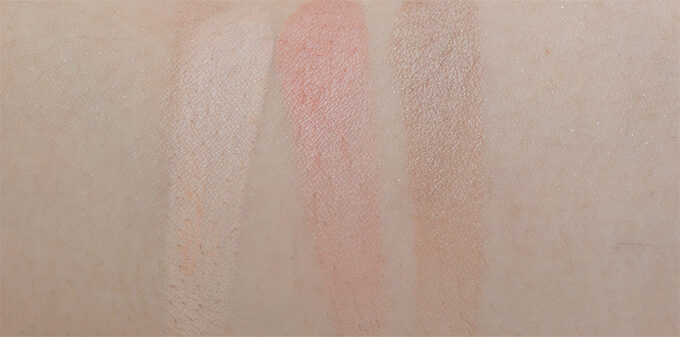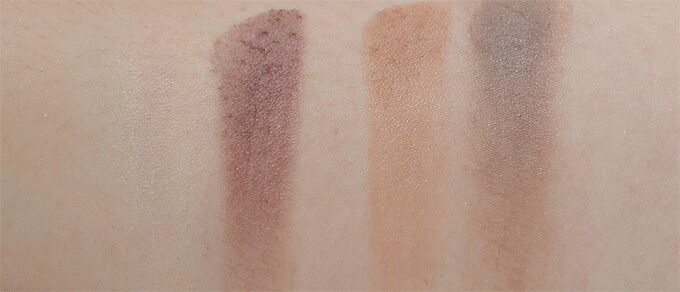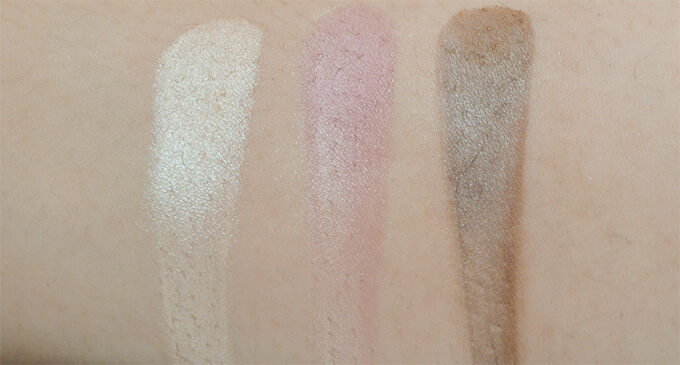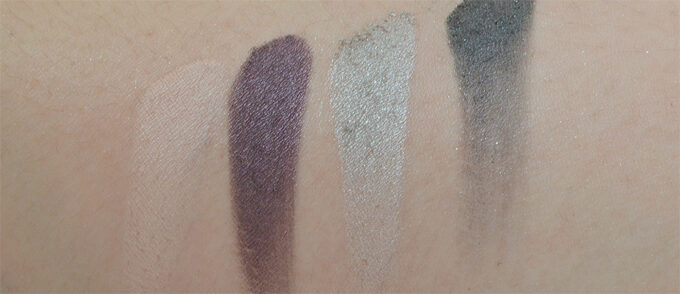 Overall, the PURVanity Palette was a fun addition to my makeup collection but could use a bit of work in the design! The complexion products in the Dream Chaser palette has been my go to so with a re-design, this palette could be something everyone will want to have in their collection!
Have you tried the new PUR Vanity Palette?
---
Disclaimer:
This post features product(s) provided for editorial consideration. All opinions are my own. For more information about my review policy, please
click here
.
---