It sounds so strange that we save a lot of money to spend at Sephora, only to wish that you can finish it quickly, so you can crack open that next product. Is that something that everyone goes through? Or just me?
Lately, I have been going through a bit of a slump trying to go through some of the things I need to finish (to free up that storage space so I can buy more stuff, duh!) so since I need that little bit of a push to get it done. Since the best way of getting motivated is to share it on the blog, I'm going to share with you 6 products that I really need to finish.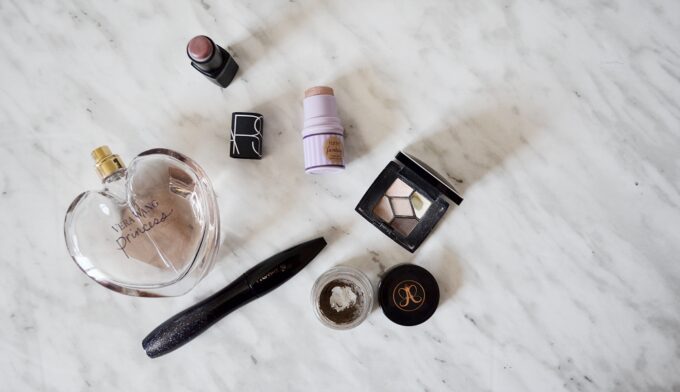 Vera Wang Princess Perfume
I remember when I first got this and I felt like such a sophisticated little lady. Love this fragrance and I don't know why I haven't pulled it out more often. It's a little too feminine to wear on an everyday basis but I love rocking this in the evening for a date night, girls night or over the weekend.
Dior Quint Eyeshadow Palette
This is a gorgeous neutral eyeshadow quint filled with multi-use colours that are perfect to wear any time of the day. I've hit pan on someof the most used colours, but need a bit of help to finish the rest of them. Love the quality of the shadows and the pigmentation is perfect for everyday wear.
Lancome Hypnose Star Mascara
I was a little bummed that this mascara was not as good as I hoped. Having tried the Hypnose and Hypnose Drama mascara's and really loving them, I expected the Star mascara was going to blow me away. It didn't. The lift and volume was barely there and it was so disappointing considering that it came from a family lineup that was good and better. I'm just going to finish this so I can crack open another one that I like better.
Anastasia Dipbrow Pomade
I can't believe I've finally started hitting pan on the Anastasia Dipbrow Pomade and it hasn't dried out! Hopefully it will stay usable until I've finished it completely. The shade is a good colour match and formula lasts a good amount of time. I don't think I'll repurchase though because I find the formula to be a little wet, and doesn't set quickly enough.
NARS Dolce Vita Lipstick
This was my very first introduction to the NARS lipstick and I have repurchased this several times because it is just that good. The shade is so flattering and suitable on a variety of skintone. The sheerness of the colour means you can control how much opacity you want to apply on the lips. Me likey!
Tarte Highlighter
I got this mini sample and as much as I like it, the colour is a little bit too rose gold for my preference. It looks good on the skin – it really does and the formula is fantastic (not too shimmery nor too wet) so there's a lot to like in this little tube!
What products are you trying to finish recently?