As a long-time fan and user of the PhilosophyPurity Made Simple Cleanser ($15-56, available here), I was very excited when I saw that the range has been expanded to include a moisturizer, micellar water, and clay mask. I've recently finished the PhilosophyPurity Made Simple Moisturizer ($34, available here) and I thought I'd share my thoughts on the product.
The PhilosophyPurity Made Simple Moisturizer ($34, available here) is a lightweight moisturizer that is packed with good-for-you ingredients, perfect for all skin types and promises to nourish the skin in as little as 24 hours and delivers beautifully dewy skin in 3 days. I brought this along on my trip to Southeast Asia earlier this year because I thought it would be perfect for the humid weather.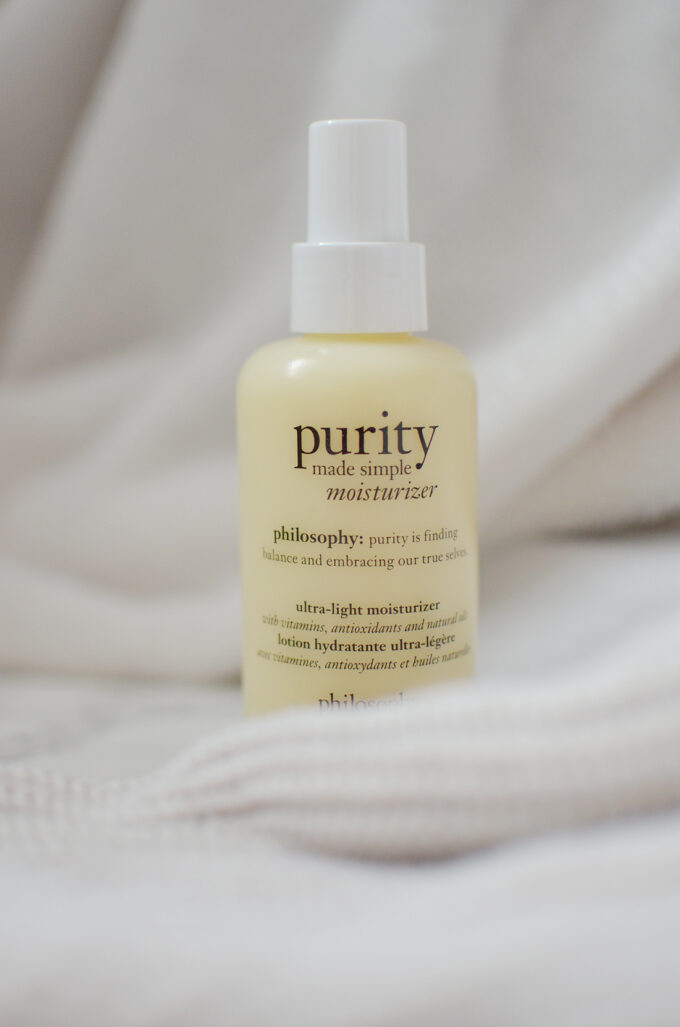 The PhilosophyPurity Made Simple Moisturizer comes in a thin plastic bottle (this is worth mentioning as my bottle got distorted due to altitude which kind of ruined the packaging beyond fixing) with a pump. It's a very basic, no-frill packaging, perfect for travelling and doesn't come across as presumptuous.
The moisturizer itself is the most lightweight I've tried – it sinks quickly into the skin and almost completely disappears. What's also worth noting is that this moisturizer feels insufficient for the drier and cooler weather; it was perfect for the humid Southeast Asia weather, but once I got back and continuing to use it in the drier summer months, I just found it inadequate to keep my skin moisturized. I like adding a layer of rosehip oil afterwards.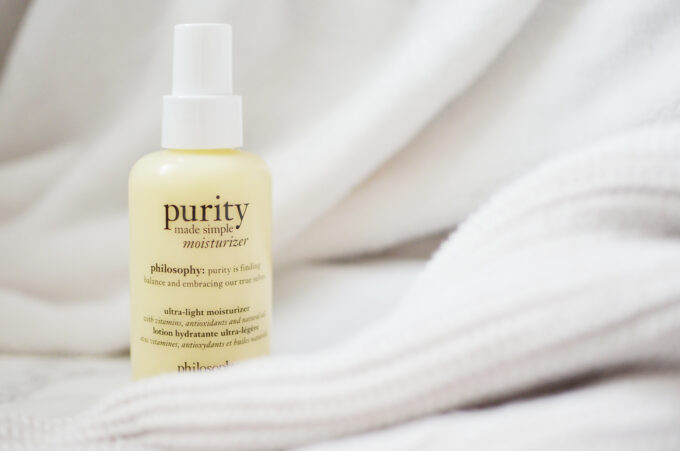 I have normal-dry skin and I felt the PhilosophyPurity Made Simple Moisturizer was barely enough hydration on the skin. I didn't notice any sort of dewiness or positive change on the skin which was too bad. I would have loved to see some difference given the price tag. It has a similar scent to the cleanser, so if you like the cleanser, I think you'll enjoy this one too.
Overall, I think the PhilosophyPurity Made Simple Moisturizer is a great moisturizer, albeit a little overpriced for what it is. I like that it works really well for when you're travelling to humid areas but it feels a little steep compared to what you get at the drugstore. I personally don't think I will repurchase unless the brand comes out with a value set that includes it. I stick with a $4 moisturizer from the drugstore (St. Ives) and it works just as well.
---
Disclaimer:
This post features product(s) provided for editorial consideration. All opinions are my own. For more information about my review policy, please
click here
.
---