NARS isn't a brand I normally go for – I know it's popular but they've never blown me away and I've never felt like I had to have something of theirs. The occasional value sets I've been picking up for years included some NARS items and that's mostly how I've grown my mini NARS stash.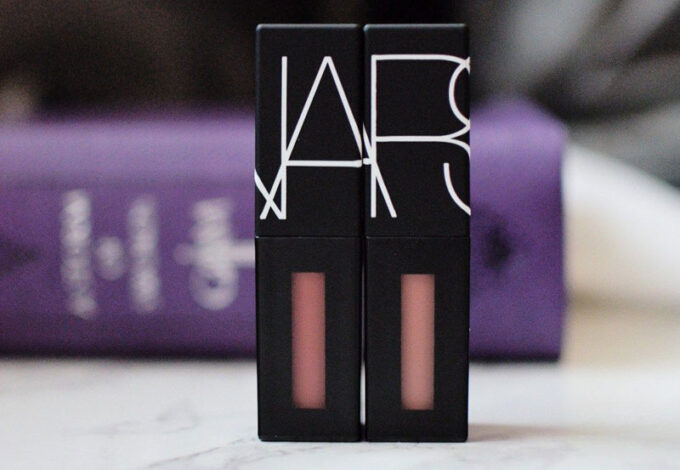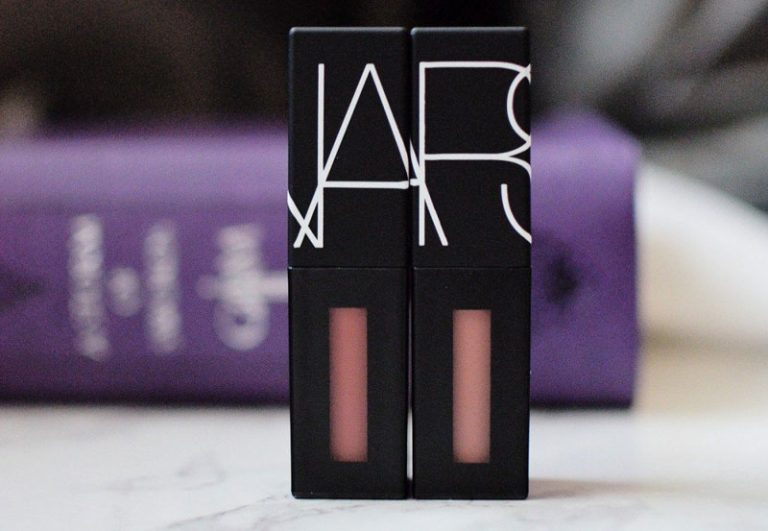 I recently saw a NARS lip kit on the Sephora website that intrigued me. Although I normally advocate for full-sized products, I don't need any more, this seemed like a good one to try out. I decided to pick up the NARS Wanted Power Lip Kit ($30, available here) which comes with two mini cool nude shades, "American Woman" (rosy-mauve nude) and "Le Freak" (pinky nude). I've never tried the formula but was sufficiently impressed when I tried them on in-store that I ended up walking away with it.
The NARSPowermatte Lip Pigments ($32, available here) come in a sleek square packaging with that black rubber-like packaging that is quintessentially NARS. I don't mind this packaging as it doesn't really get all smudgy or dirty. Love the square packaging for being different than the usual circular ones!
The applicator in these lip pigments is surprisingly flat, and smaller than the doe-foot ones that we're quite used to seeing. The flatter applicator doesn't affect they way the product is applied and I feel like it actually deposits less rather than too much which is always appreciated considering lip pigments like these tend to dry out quickly.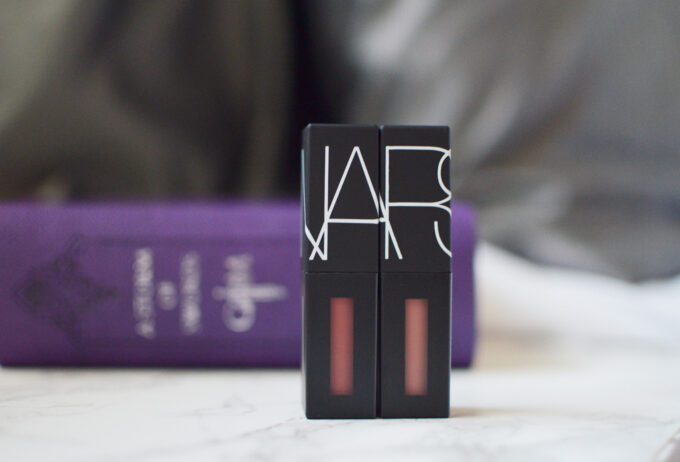 NARS really nailed the colours in this set; although I wasn't initially a fan of "American Woman" (rosy mauve pink), it really grew on me. It looks a little too "mom-like" in the tube but applies light enough on the lips that it didn't age me. "Le Freak" is the nicest pinky nude – it's an exclusive shade to this set – I feel like it's the perfect dupe to my favourite nude lipstick. It looks really flattering on my light-medium skintone too!
In addition to the colours, the formula is impressively lightweight – they don't feel sticky, nor do you remember you're wearing it. It doesn't transfer when you're eating or drinking which is always a big deal to me. As it dries, it leaves a bit of a stain so there's no need to keep re-applying the product over and over again.
NARS Wanted Power Lip Kit Swatches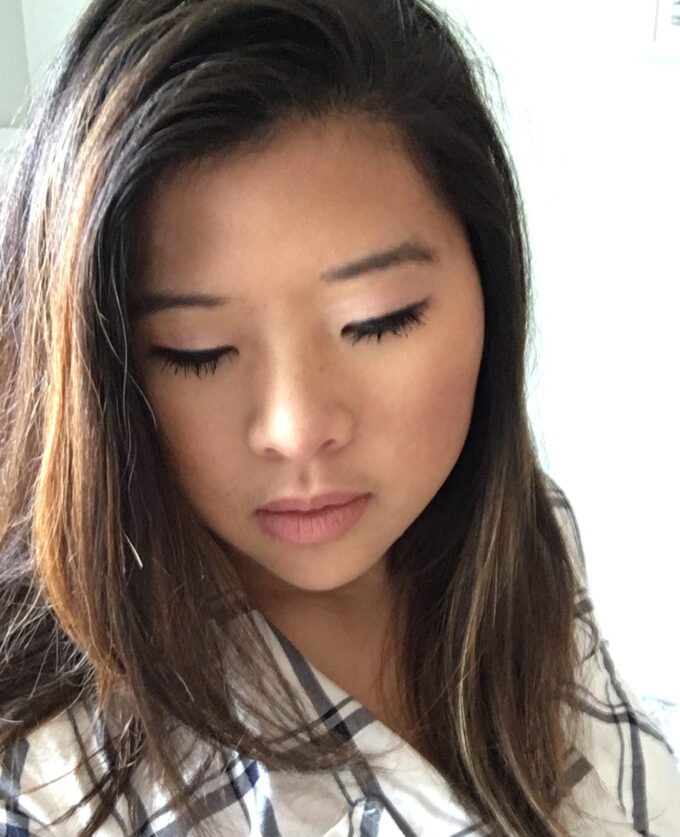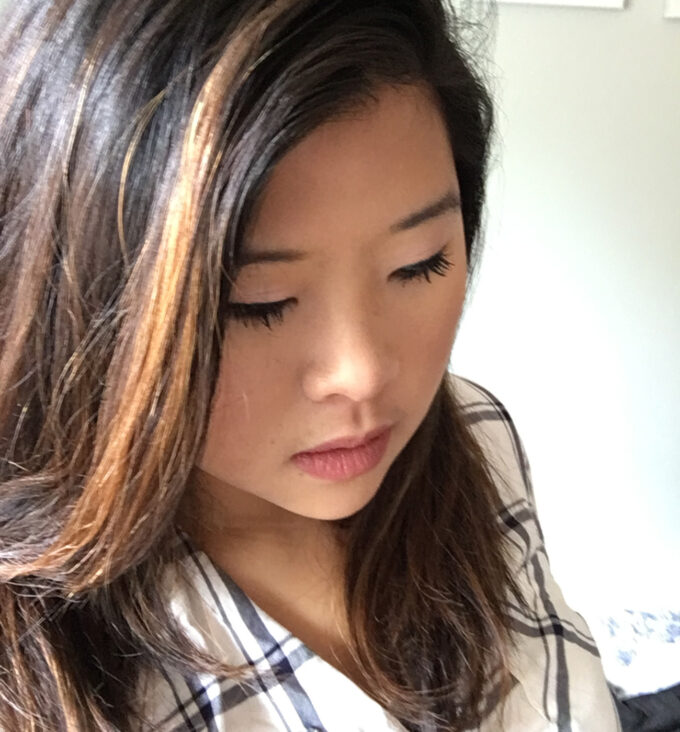 The rest of my makeup:
Foundation: Dior Backstage Face & Body Foundation in #3.3 Warm Olive
Eye Makeup: MAC All that Glitters eyeshadow, Lancome Hypnose Drama Mascara, and Make Up For Ever Aqua Eyes in 0L
Overall, great lip product from NARS – kind of dupeable from the colour perspective, but the formula is impressive enough. I quite like the two colours they've put in this set and they work well, even when mixed! I don't think these will start a life-long affair with the brand but at least I know what products I can rely on.
Also, if anyone from the NARS product development team is reading, PLEASE make "Le Freak" a standalone colour! I would love to buy this shade over and over again on its own! Promise ????