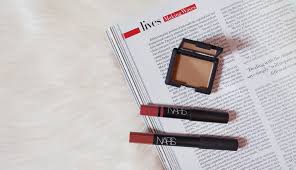 I may be in the minority but NARS products aren't always at the top of the shopping list for me. No, not even limited edition collaborations like this past year's with Steven Klein or the intricate Andy Warhol collection from 2014 could tempt me to spend that kind of money.
So far, a lot of the NARS products I've tried and come across come through Sephora samples (i.e. point perks) or something that was included in a Sephora Favourites Set like the Superstar Sets, so thank you Sephora for allowing me to sample a few NARS without blowing my budget. That being said, with my limited amount of exposure to the brand, three products have made the list as my go-to products from the range. Slowly, I'm beginning to realize how fantastic some of the products are so I'm always very curious to hear your recommendations and favourite NARS products!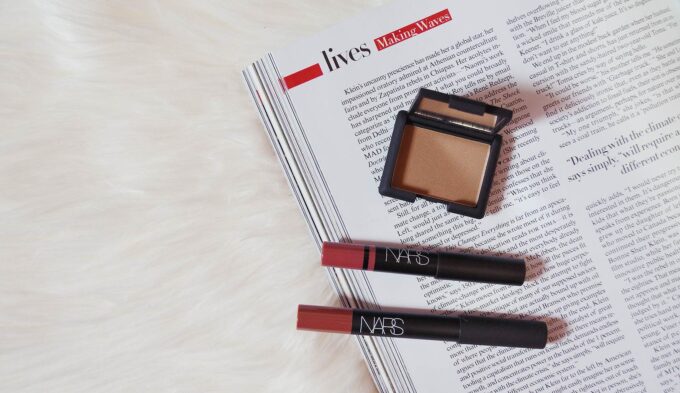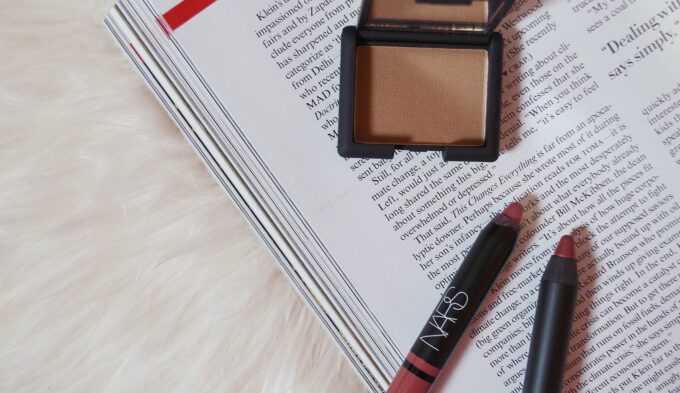 The first of the bunch is NARSLaguna Bronzing Powder ($48, available here) which has been talked to death, literally, for years. It was the "it" bronzer, and the ultimate status symbol, particularly if you happen to also own its sidekick, the Orgasm Blush. Unlike most, I wasn't immediately impressed by Laguna – it was simply too light on my NC25-30 skintone, and didn't have the best colour payoff. However, over a couple of months, I managed to finish a full-size one that I bought at a blog sale, mostly because I started using the bronzer as a blush instead which I ended up loving.
The reason this bronzing powder has become so popular lies in striking the perfect brown tone that doesn't look muddy nor too orange while also suiting a lot of skintones. The touch of golden shimmers adds the right kind of glow so that the face isn't "flat". Not too many powders/bronzers have been able to replicate its success, and the only one I can think of that comes closest to it is Benefit Hoola Bronzer (without the shimmers). Since the shade is too light on my NC25 skintone, I've been using this as a blush which helps sculpt the face and give me more defined cheekbones!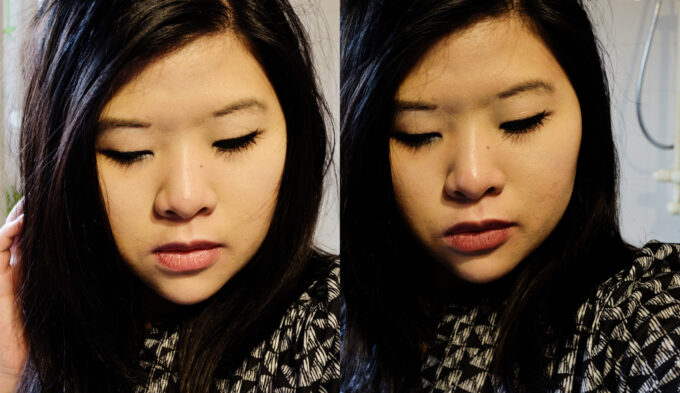 The next products are the lip pencils: the NARSSatin Lip Pencil in Rikugien ($32, available here) and NARSVelvet Matte Lip Pencil in Bahamas ($32, available here). I was immediately obsessed with Rikugien which is the best my-lip-but-better colour and finish I've ever come across. What blew me away though has been the formula itself, particularly on the lip pencils – it is absolutely weightless, scentless, and dries down quickly so it never feels sticky or like you have any lip product on your lips. I don't find transferring to be an issue either. These qualities definitely made me realize why NARS lip pencils are such favourites among many, and has definitely resulted in my adding these to my wishlist.
The NARSMatte Lip Pencil in Bahamas ($32, available here) was a Secret Santa gift and despite the matte formulation, it was still incredibly comfortable and not drying on the lips. Although Rikugien looks so much more wearable, I think Bahamas will become my go-to applied over a balm so the colour is not as intense!
Have you tried NARS products before? What are your favourites and recommendations?