One of the perks of being a Sephora VIB Rouge is the free custom makeover at Sephora which normally costs $50 (i.e. you purchase $50 worth of products at Sephora after your makeover). It is definitely a great perk to use when I'm trying to make up my mind about new products to hit the market, and see whether it is worth purchasing or not. One of such cases is the NARSNARSissist Eyeshadow Palette ($85, available here).
The NARSNARSissist Eyeshadow Palette has received a lot of hypes particularly because of how much value is in the palette – 15 NARS eyeshadow for $85. That works out to be $5.67 per eyeshadow (0.03 oz, about 43% of the actual size) compared to how much the singles cost ($28 for 0.07 oz). Mathematically, this palette is worth around $180 (or $175 based on Sephora's estimate).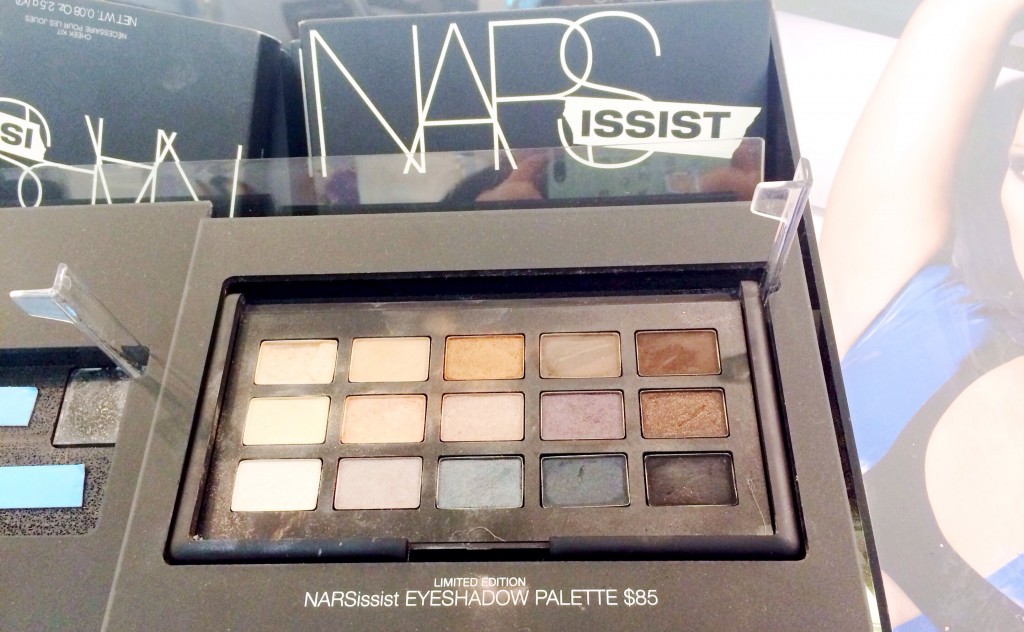 My experience with NARS have been a lot of hits and misses: I don't like the foundations very much, and the blushes are far too shimmery for my taste. As far as the "good", I've had good luck with my very first eyeshadow duo (NARSCheyenne Eyeshadow Duo) which was discontinued. Online reviews of this palette seems mixed: some people say it didn't live up to the NARS standard (i.e. the eyeshadows were poorly pigmented and chalky) but I think this palette begs a very important question: do I really need another neutral eyeshadow palette?
I went in for the makeover and asked specifically for the makeup artist to use the NARSNARSissist Eyeshadow Palette. Initially I wanted a smokey look, but her take was very neutral/day-time smokey eye. She used the following shades: All About Eve I (flesh toned neutrals) all over the lid and brow bone, and a combination of Lhasa (lavender grey), Pandora II (matte black) on the crease. She seemed to have a hard time picking up the colour with her brush so the application was sheer despite having the Urban DecayEyeshadow primer underneath. The colours lean cooler-toned than I'm comfortable with using, but that may be my personal bias/preference towards warmer shades of grey, taupes, and browns.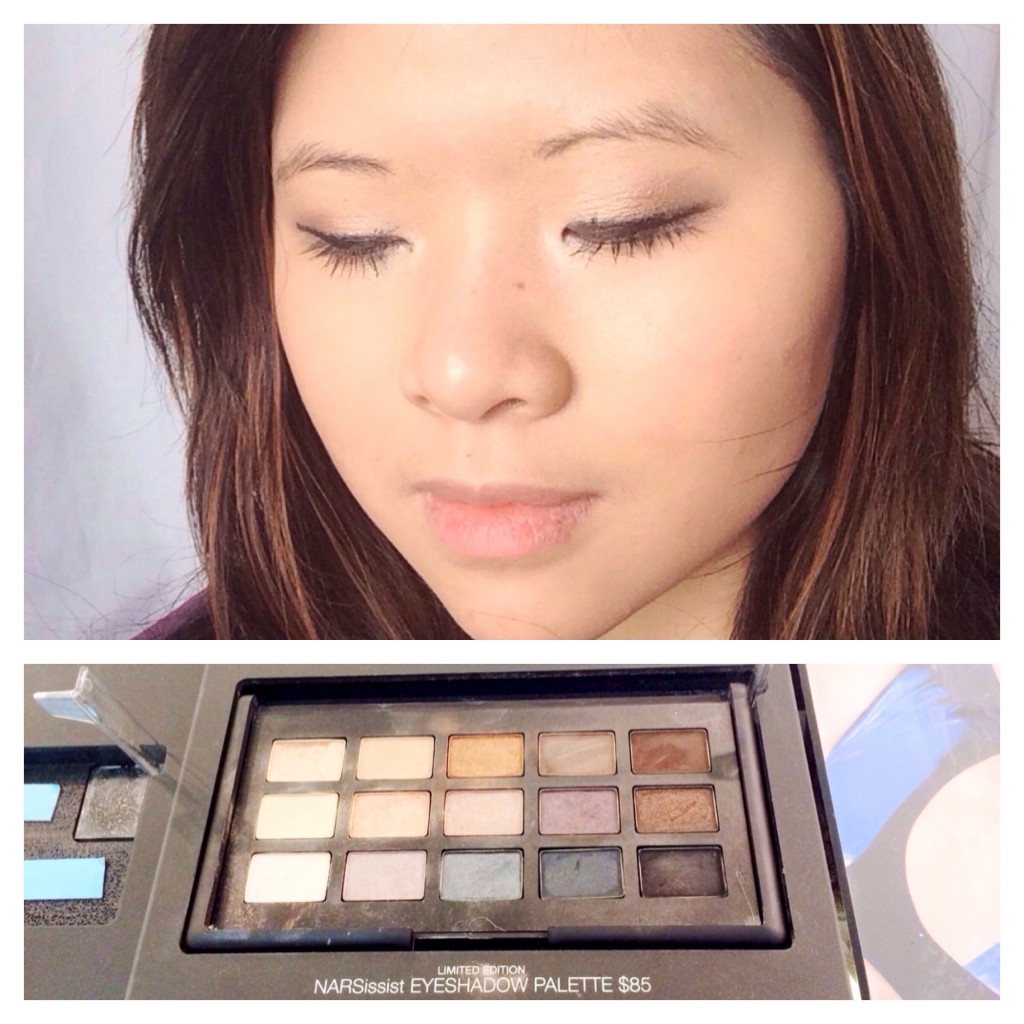 FOTD ft. NARS NARSissist Eyeshadow Palette.
Face: CHANEL Perfection Lumiere Foundation in 20 Beige, Benefit Hoola Bronzer, Make Up For Ever HD Blush in #335
Eyes: NARS NARSissist Eyeshadow Palette All About Eve I (flesh toned neutrals) and Lhasa (lavender grey), Pandora II (matte black); Urban Decay 24/7 Eyeliner in Zero, and Benefit They're Real Mascara
Lips: Nivea lip balm
I don't think I'm convinced; Cooler-toned shades is something I can overlook, but poor pigmentation, and chalkiness for this price are such a deal-breaker especially when there are alternatives (i.e. Naked palettes) which excel in the aforementioned areas without sacrificing colour variety.
Now it's your turn! Is the NARSNARSissist Eyeshadow Palette worth all the hype and price? Any particular eyeshadow favourites from NARS that you think is worth checking out?