In the dynamic realm of fashion, where trends come and go like fleeting shadows, some items stand resiliently, unaffected by the passage of time. These timeless pieces become the cornerstone of elegance, effortlessly infusing grace into our daily looks.
Embracing these classics not only offers an aura of sophistication but also ensures that your wardrobe is evergreen, ready for any occasion. Let's delve into these classic style staples that every fashion enthusiast should have in their collection.
1. Pearl Jewelry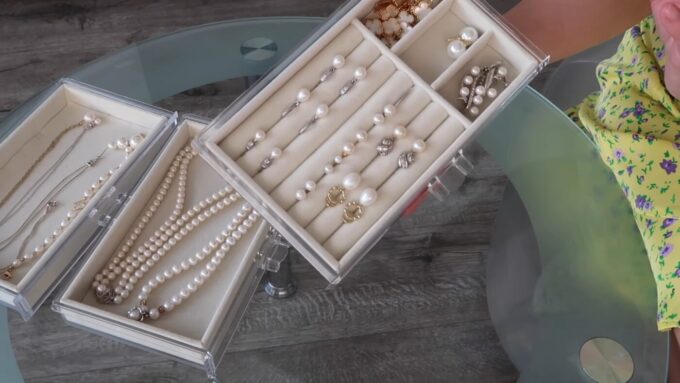 Pearls have been a beloved gem for centuries, symbolizing elegance, sophistication, and simplicity. Their luster captures the essence of timeless beauty. Historically adorning royalty and the elite, pearls have seamlessly transitioned into modern wardrobes, making them accessible and desirable for all.
If you want to learn more about the different types of pearl jewelry, you can click here to have a look at a collection of pearls, from the iridescent Tahitian to the delicate freshwater, each possessing its own unique charm.
How you wear your pearls can transform an outfit. A classic string necklace can be draped elegantly for an evening soiree, while a simple pearl stud might just be the touch of sophistication needed for your work attire.
Still, while they might seem invincible with their hard exterior, pearls require tender love and care. Keeping them away from direct sunlight, cleaning them with a soft cloth, and storing them separately can ensure they keep their shine for years to come.
2. Trench Coats
From the battlefields to the runway, the trench coat has journeyed through history, marking itself as a staple for the stylish. Its military origins provided functionality, but fashion has transformed it into a symbol of chic elegance. The key to rocking a trench coat lies in its fit. Find one that complements your body type, cinches at the right places, and flows in alignment with your silhouette.
Whether you're aiming for a casual day out or heading to a formal event, the trench coat can be your trusted companion. Pair it with jeans and ankle boots for a laid-back look, or drape it over an evening dress for an added layer of sophistication.
3. Little Black Dress (LBD)
The allure of the Little Black Dress is in its remarkable versatility. This singular piece is the perfect choice for various events, always making the wearer look impeccably dressed. When choosing your LBD, attention to detail is crucial. The neckline, length, and fabric should resonate with your personal style and comfort.
However, the true magic unfolds when accessorizing the LBD. A bold statement necklace or a pair of striking heels can redefine the dress for every occasion. It's this adaptability that cements the LBD's position in the hall of classic fashion fame.
4. White Button-Down Shirt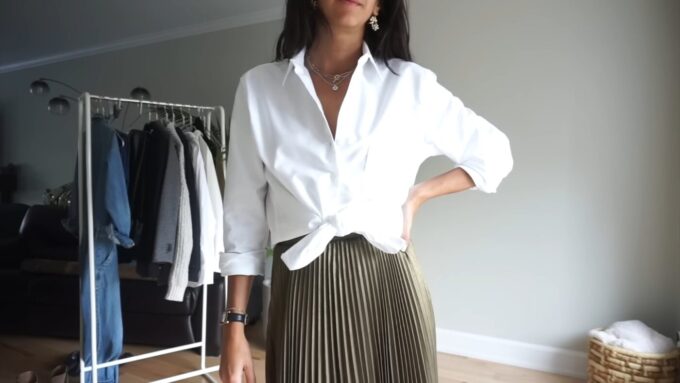 The white shirt single-handedly carries many iconic outfits. Its simplicity is its strength, offering a neutral canvas that can be dressed up or down. Prioritize quality when shopping for this staple. A well-made white shirt will resist wear and tear, staying crisp and fresh through numerous wears.
Experiment with pairings such as tailored trousers for a professional setting, jeans for a Sunday brunch, or even under a sweater vest for a trendy twist. This humble piece proves that sometimes less truly is more.
5. Ballet Flats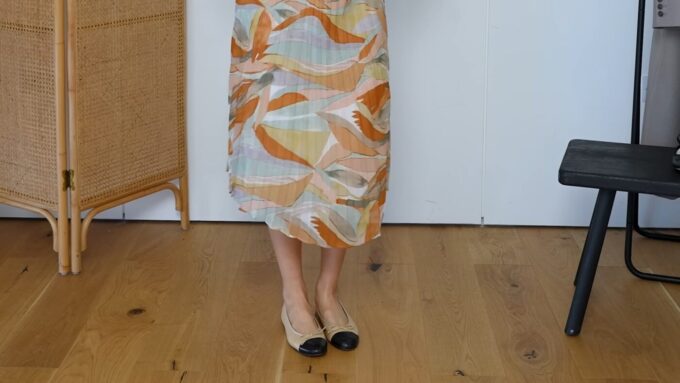 Marrying comfort with elegance, ballet flats are the answer to the age-old dilemma of stylish yet comfortable footwear. While their design is inspired by the delicate dance form, their appeal in fashion is vast and varied. Material, fit, and arch support are essential considerations, ensuring that style doesn't compromise comfort.
Ballet flats are chameleons, effortlessly matching with skirts, slacks, or dresses. Their understated elegance allows them to either complement an outfit or take center stage, depending on your mood.
6. Loafers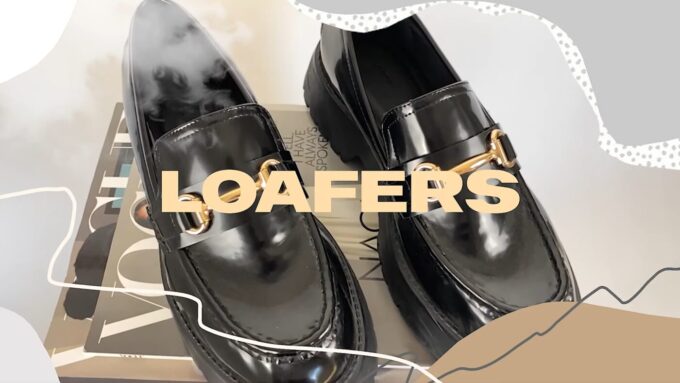 A bridge between formal and casual, the loafer is a shoe that boasts both tradition and trend. Originating from Europe, they were once the leisure footwear of the elite. Fast forward to today, and they're recognized as a mainstay in fashion, fitting seamlessly into diverse wardrobes around the globe.
What makes loafers a must-have is their chameleon-like nature. For a polished office look, a leather loafer paired with tailored pants speaks volumes about sophistication. Swap those pants for jeans or even culottes, and you've transformed into a beacon of weekend chic. And for those who embrace bold fashion choices? Think suede or embellished loafers as statement pieces.
Additionally, the sheer comfort they offer is unparalleled. Unlike heels, which might strain the feet over time, or certain flats, which might lack arch support, loafers tend to balance comfort with structure, ensuring your feet feel pampered.
When selecting the right pair, consider the craftsmanship. A well-made loafer will stand the test of time, becoming the go-to shoe you can always rely on. Whether you're running errands, heading to a meeting, or enjoying a casual day out, the loafer promises to be a steadfast companion.
7. Neutral Tote Bag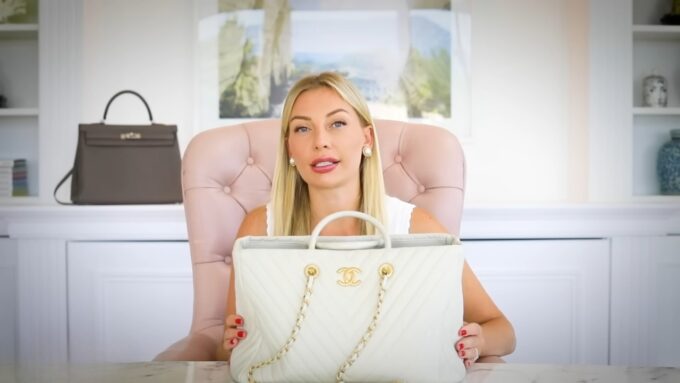 For the modern woman on the go, a high-quality tote bag is indispensable. Reflecting its significance, the global tote bag industry was valued at a staggering $713.6 million in 2022. And with its surging demand, projections indicate the market could touch $1097.7 million by 2032.
A high-quality tote bag is more than just an accessory; it's an essential. It seamlessly combines function with fashion, safeguarding your essentials while elevating your style quotient. Moreover, the investment in a sturdy, ageless tote is a nod to both its lasting appeal and its resilience against fleeting trends.
But a tote isn't just about carrying items; it's about organizing them. Opt for designs with pockets and compartments, ensuring your essentials are easily accessible and maintaining that chic appearance.
Final Thoughts
Classic style is all about investing in timeless pieces, but it also means adding your unique twist to make them truly your own. By integrating these staples into your wardrobe, you guarantee a collection that is both versatile and perennially stylish. Remember, in the ever-changing world of fashion, there's power in sticking to the classics.