I often play the role of an enabler and running a blog means I spend a lot of time telling you why you should buy "xyz" this month/season. Today I'm doing a 180 and I'm talking about the 5 beauty items I don't use anymore. A part of it has to do with my minimalistic approach to everything, but a bigger component of this has to do with what I learned about what works in my beauty routine and what I no longer waste money on.
In some way, I hope this is helpful to you if you feel like you're kind of makeup-ed out or want someone to actually tell you why you don't need "abc", then keep on reading!
Eyelash Curler
There was a time that I loved the curler to give some oomph and extra flutters to my lashes. The curlers that I really liked were Shu Uemura and Shiseido's but I can't justify to spend that much again and again because no matter what mascara formula I try, my straight short lashes always tend to get weighed down. Curls basically disappear at the half-day mark irrespective of how expensive said mascara formula is.
One-Formula-Solves-All Face Primers
Ever since I started using Make Up For EverStep 1 Equalizer, I've sworn off all other one-approach type of formula. I've also been staying away from silicone-based primers as I don't find them to wear very well on my skin. Primers is something I generally can skip because in addition to improving my skincare routine, I've actually been doing a more targeted/spot-treatment type of approach with my makeup as well. That's where the Step 1 Equalizers come in handy – they don't have that silicone-like texture and I can switch between formula's depending on what I need at a particular point in time!
Eyeshadow Primer
While we're on the topic of primers, I have discovered that eyeshadow primers are the least useful products for me. Not bashing it for those who need the extra hold, but eyeshadow primers do nothing for my eyelids that concealers can't do. Most days, I use a concealer or apply my eye makeup before my liquid foundation has a chance to set. For the most part, my eye makeup holds up well enough that I don't have to worry about using extra products on the lids!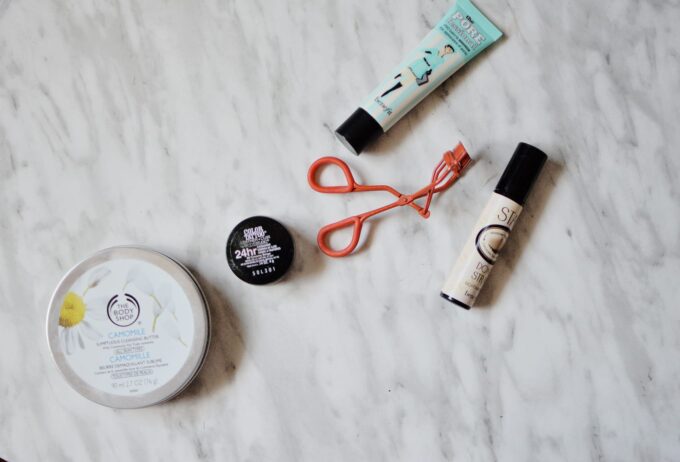 Non-Micellar Water Makeup Remover
At this point, I've given up on any makeup remover that isn't micellar-based. If it has the magical micellar water in any format including wipes, I'm all over it. Give me gel or creme-based cleansers and I'll be the first to say no thank you! I've tried quite a variety of cleansers from different price points and brands but always come back to the gentle cleanser that a micellar water affords!
Cream-based eyeshadows
I'm not against all types of cream-based eyeshadows – only those that come in a pot or whose formula is too runny and creamy. I find that pencil cream eyeshadows tend to have a much more workable formula on my skin as well which is why I tend to veer towards these products!
Are there any products that you simply don't buy or shop for anymore?