When the Hourglass Ambient Lighting Powder collection first came out, the beauty world exploded with an almost gluttonous desire to collect every single one of their powders.
No products found.
On top of that, the powders sold out so quickly online and in-store particularly during the Sephora sales last year, which only served to increase their desirability. I never really cared much about finishing/setting powder and many beauty aficionados' claims that this is your "Photoshop-on-the-go" never convinced me.
After months of reading reviews, seeing it grace so many favorites/must-have/gift guide videos and blog posts, I told myself, I'll try just one, and be done with the whole thing.
After poring over pages of reviews, it seems to me that the beauty world is completely divided about this product. I'll just say it upfront here – if you were expecting me to gush over this product, you're not going to get it.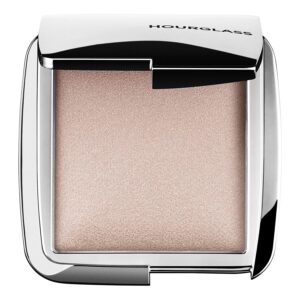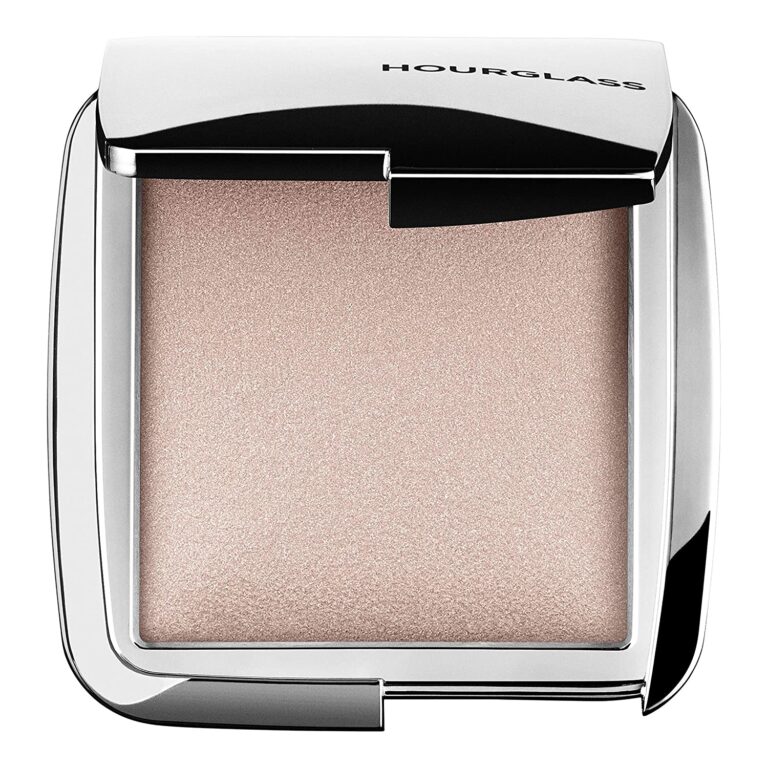 Let's just say I am in the camp that was utterly disappointed by it. I purchased the shade "Dim Light", described as "a neutral soft beige powder that blurs imperfections and highlights a radiant complexion with the perfect balance of warm and cool tones".
It's not as forgiving as it sounds and got me thinking that it was $52 down the drain with absolutely no redeeming features. One positive thing that I noticed immediately is a super-fine, and finely milled texture, unlike the powdery mess that most people seem to be particularly miffed about.
I'll be honest, I was crushed by how underwhelming this powder and shade were. Despite the pretty thorough and lengthy thought process before purchasing the powder and selecting the shade, I was left with a powder that took away from whatever I had underneath.
"Dim Light" was far too beige/peachy for my complexion, and when I apply this product on the face, it looks like I just slapped on a completely wrong shade of foundation. It does almost nothing when it comes to blurring out imperfections or giving that soft-focus effect (as you can see in the pictures below).
Initially, I thought my application was incorrect, so I tried several different brushes and alternating usage between a highlighter and an all-over powder.
I've tried using the Real Techniques Multi-Task brush, the Sigma Makeup Powder Brush (a light dusting all over the face) and none of them made a difference. I wasn't expecting miracles, but I was expecting something from a $52 item.
I've had the HourglassAmbient Lighting Powder for a couple of months and I cannot figure out a way to love it. It darkens the color of my skin and adds a pink/peachy undertone which may be good if you are wearing a foundation that is too light or has the wrong undertone.
The peachiness adds color that I would rather not have on the face. Even though it claims to balance the "warm and cool tones", it makes my face look like I'm wearing the wrong foundation shade and also takes away whatever I'm wearing underneath.
My skin looks drier, and the powder takes away any dewiness or natural skin texture from the foundation I'm wearing underneath. On my skin, the pores, and lines are much more noticeable and these have never been a problem for me irrespective of the foundation I'm wearing.
Comparison: With/Without the Hourglass Ambient Lighting Powder in Dim Light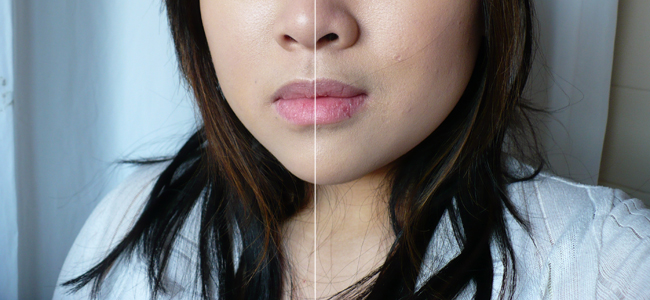 Guys, I was wearing the CHANEL Perfection Lumière Foundation, a foundation that can do no wrong in my eyes. And this powder removed that "natural-skin" look and any sort of dewiness, and healthy glow I had underneath. So, no thank you.
So what about you? Have you caved, or are you still holding out? Which shade do you like best? Do you have any application suggestions/techniques that maybe will turn my thought around about this product?
Check out these products also: