I get very excited when coming to a country / city with tons of good hostel options – some places do it better than others, and I'm always on the lookout to save a bit of money for street food! Whilst researching for my upcoming trip to Cambodia, the same name kept coming up over and over again – Mad Monkey Hostel Phnom Penh. With such a quirky name, and a consistent 4+ rating on TripAdvisor, Booking.com and other booking/review sites, I had to check it out for myself.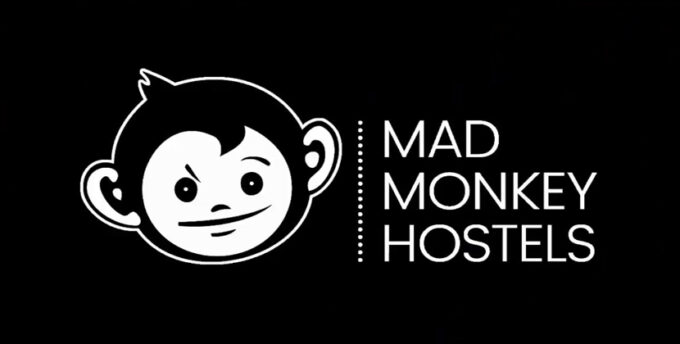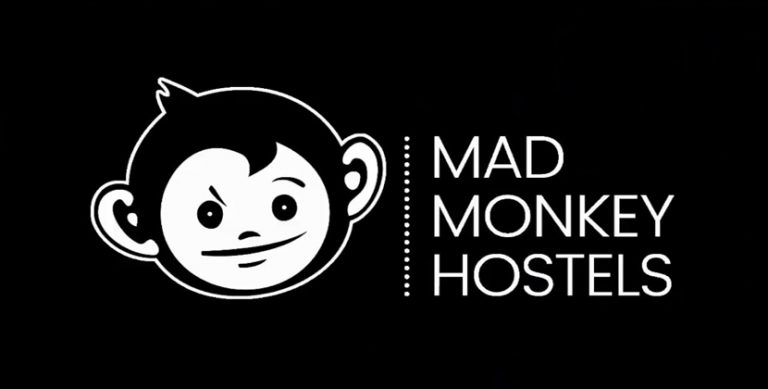 Researching accommodation options in a developing country can be challenging at best – the prices may be too good to be true, pictures may be misleading and even the location, might not be easily found on Google Maps.
That was my experience before finding Mad Monkey hostel given that most tourist skip over countries like Cambodia and cities like Phnom Penh because they're tight on time, and just want to see the highlights. So I was thrilled that my experience at Mad Monkey Hostel turned out to be superior than what I had expected coming in!
The Pre-Booking Experience: Mad for Mad Monkey Already!
Right of the bat, the website immediately caught my attention – clean, interactive, and with all the information I could possibly need to figure out the rest of my itinerary, I immediately felt that much more confident!
As I went through the website, I was very impressed with the Southeast Asia travel guides on their blog, history of the chain, and also to discover, that you can stay at Mad Monkey Hostels all over Southeast Asia (including the up and coming Cambodian paradise, Koh Rong Samloem!) You know when you find that hidden gem of a place and wished it was everywhere? That's exactly what Mad Monkey Hostel offers – on a budget!
As a first-time visitor to Phnom Penh, and having read about the less-than-stellar stories about some of the experiences solo travellers have faced, I was a little afraid of being carjacked, pick-pocketed, and being taken advantage of. Now I know you're thinking that the same thing could happen in South Africa, Jordan, or any of the other places I've visited but something about Cambodia felt it could really happen as perhaps they don't care as much about tourism in the city.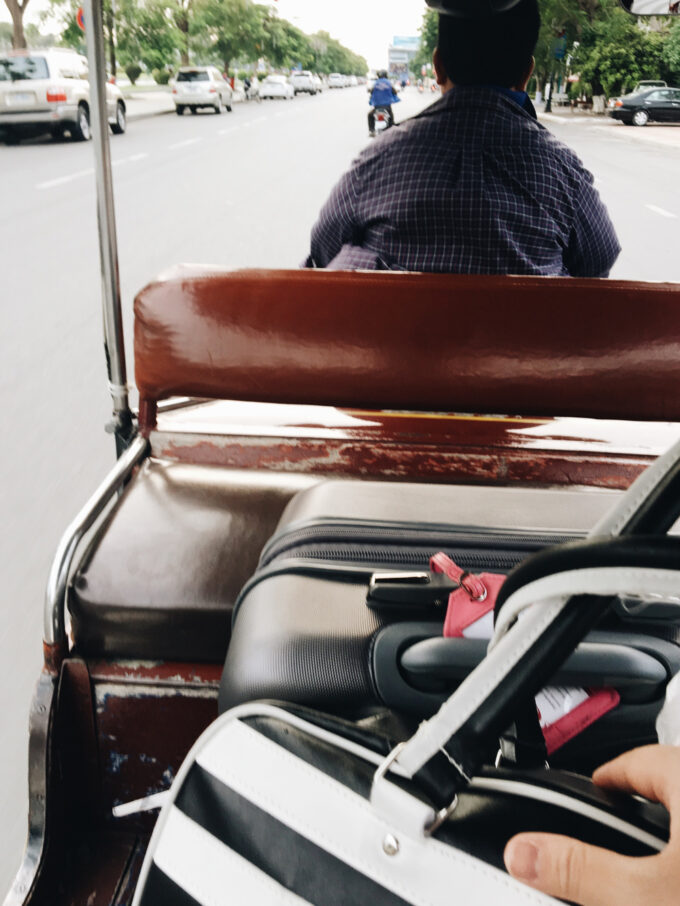 That said, over email, I received reassurance that I could do my tour of the city with a trusted tuk-tuk driver from the hostel (which I feel far more confident in rather than flagging one of my own) and they would be the one taking me between sites and back to the hostel. The hostel receives no commission for having tuk-tuk drivers on hire; these drivers have the Mad Monkey logo on their tuk-tuk which makes finding them very easy in the sea of tuk-tuks at major tourist sites. I felt confident hiring one of MM's tuk-tuk as I don't think I would have to deal with bargaining or getting ripped off.
It may not seem like a big deal to many, but as a solo female traveller, any reassurance whilst travelling solo is always welcomed.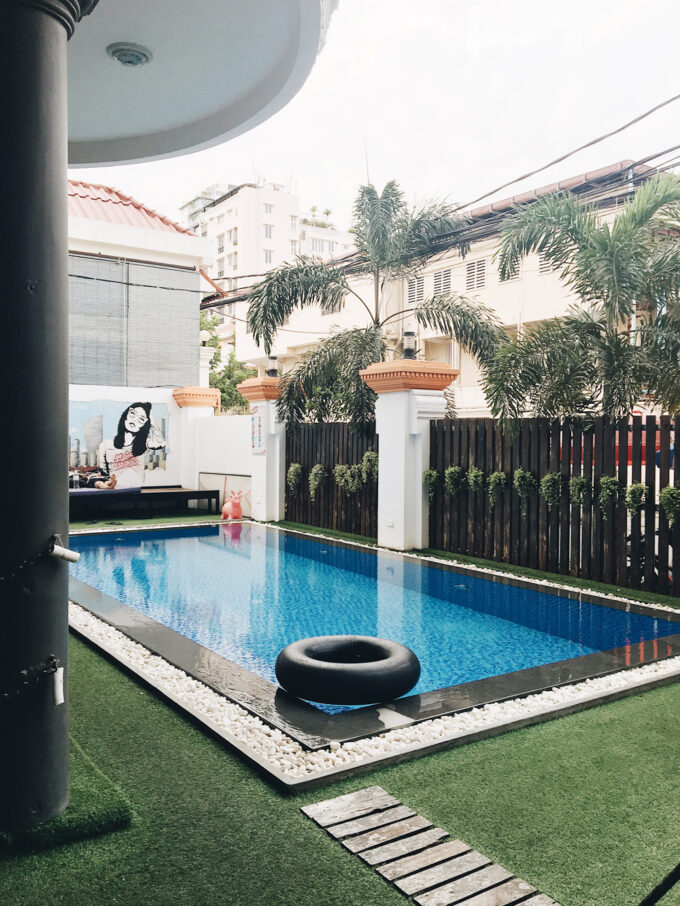 Arriving at the Hostel: Partying it up at Mad Monkey
Mad Monkey Hostel is well-known for their lively vibe which is a balance of partying, relaxing and meeting new people. There are some hostels that focus exclusively on partying and I feel Mad Monkey does a good job at balancing that so it's not known as just another party hostel. I would say, the hostel caters to a younger group though if you're up for a bit more fun, Mad Monkey is the place to be!
The Hostel, Room & Location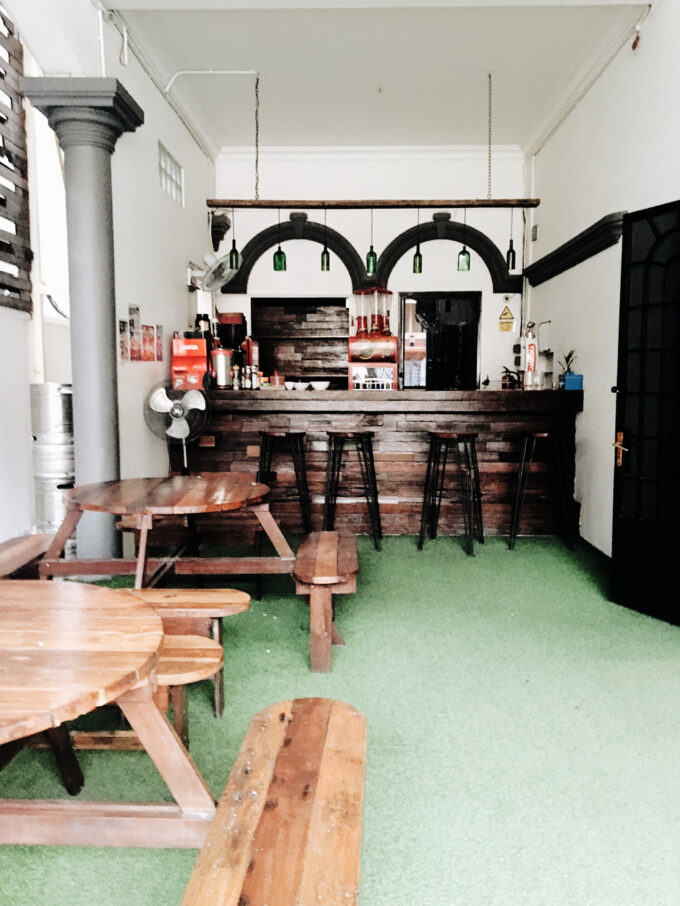 I stayed at the female dorm for 1 night at Mad Monkey Phnom Penh. After arriving early from Bangkok, and depositing my luggage at the hostel, I was on my way to learn more about Cambodia's history, particularly paying tributes to victims of the Cambodian genocide.
Mad Monkey Hostel Phnom Penh is located in a central location in the BKK1 area, and a quick glance at Google Maps indicates many variety of restaurants, bakeries, and markets within walking distance which should make your stay convenient.
A quick 5 minute walk gave me: Cafe Amazon, Chatime (for your bubble tea cravings), Krispy Kreme, and 2 bakeries featuring all sorts of iced drinks and pastries. All in all, if you're thinking of spoiling yourself with cold drinks and eat bite size pieces of a lot of things the city has to offer, this is the area to be! I particularly enjoyed my dinner at a local restaurant, 1 street over (Mok Mony Restaurant) which offers delicious Cambodian dishes for as little as USD$5-7 per plate. In case you're still worried about food options in the area, I took a quick screenshot for you of the food options around the hostel (everything in orange is food/restaurant-related)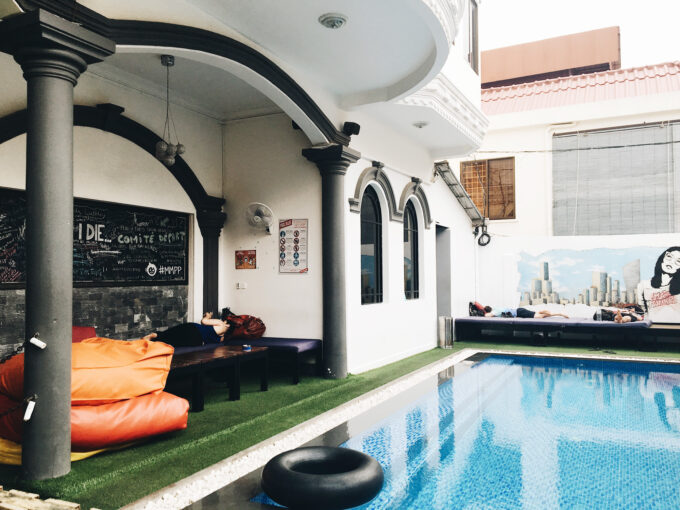 The hostel has a relaxing lounge/bar, restaurant and swimming pool so there's a lot of opportunities to meet new people and find travel partners if you're looking to split costs and save a bit of money! The vibe is very social without excessive drinking which I'm not a big fan of. I'm an introvert and am definitely past my partying-until-5-am-university-days and Mad Monkey hostel felt like a place where I could have fun, be social and meet lifelong friends!
If you really want to party, be sure to check out their "Crawl 4 School" bar crawls, and rooftop events. Feeling competitive? Beer pong tournaments, Keg Night, and Free Punch Parties are also a thing here. You won't be bored.
There are a number of room options available at the hostel – dorms and private, all within your budget. The dorms cost anywhere between USD$6-8 per bed and private rooms cost as little as USD$20-25 per night per room. Additional hostel amenities/services like laundry, visa application processing, tour/events/activity organization and transportation organization are easily arranged on the spot by the staff who spoke English.
What to do in Phnom Penh? Mad Monkey's Got You Covered
A sign of a well-run hostel is the wide variety and ease of booking last minute trips, or activities at the front desk. Guess what? Mad Monkey's got you covered with their tour and activities desk in addition to booking your visa or arranging transportation options. With hotel-like amenities and hostel prices, this hostel should be on your radar should you be planning to travel this way soon!
Most Importantly, Mad Monkey Hostel Gives Back
Sustainable and responsible travel is something I want to do more of during my travels. Perhaps this is something most will take for granted, but I try not to. Mad Monkey Hostel is jointly managed by Western and Khmer staff members, the hostel focuses on providing a safe, and fair working environment for their workers, and they give back through a number of initiatives including the Clean Water Initiative and Education Fund. Staying at Mad Monkey Hostel means your tourist money is going direct towards those who benefit from it most.
Find Mad Monkey Hostel Phnom Penh
Address: #26 Street 302, Phnom Penh, Cambodia
Phone Number: +855 23 987 091
Website:Mad Monkey Phnom Penh
Other Tips: Walk-in bookings are also available
Pin it for Later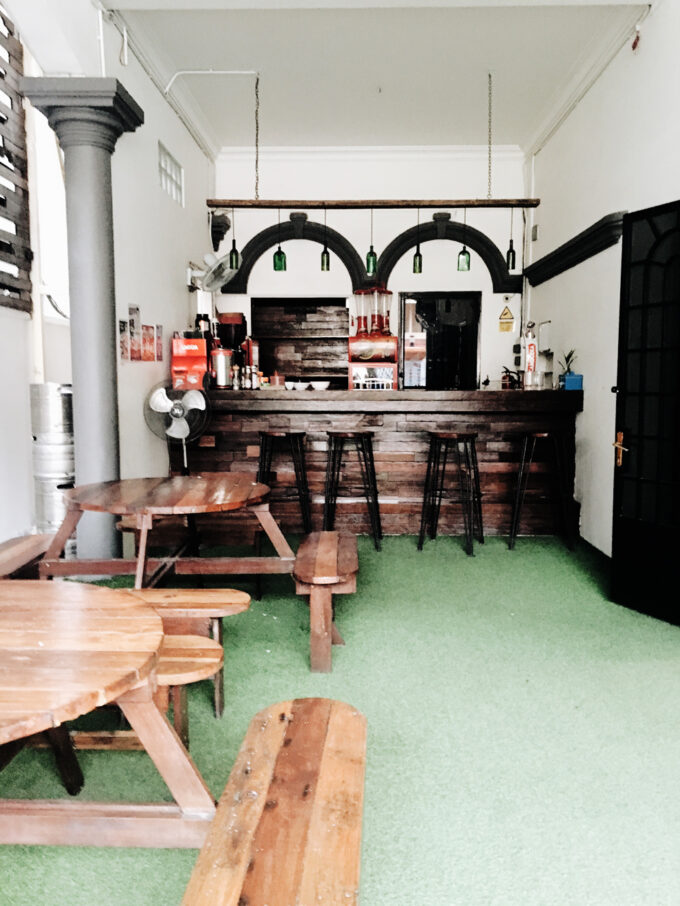 ---
Disclaimer:
I stayed as a guest of Mad Monkey Hostel. All opinions are my own. For more information about my review policy, please
click here
.
---