As autumn rolls around, the number of weekend activities seem to decline in line with the lower temperatures. It gets harder and harder to convince yourself to get out of your house particularly when it involves being bundled up in layers of sweaters, and wishing your were indoors instead when outside!
Although it's never been on my radar, doing wine tours at Niagara-on-the-Lake is an excellent alternative to staying in the city. My friend suggested this as a girls-weekend trip and I immediate said yes, because girls-only trip + wine is just perfection, and is basically #SquadGoals, am I right?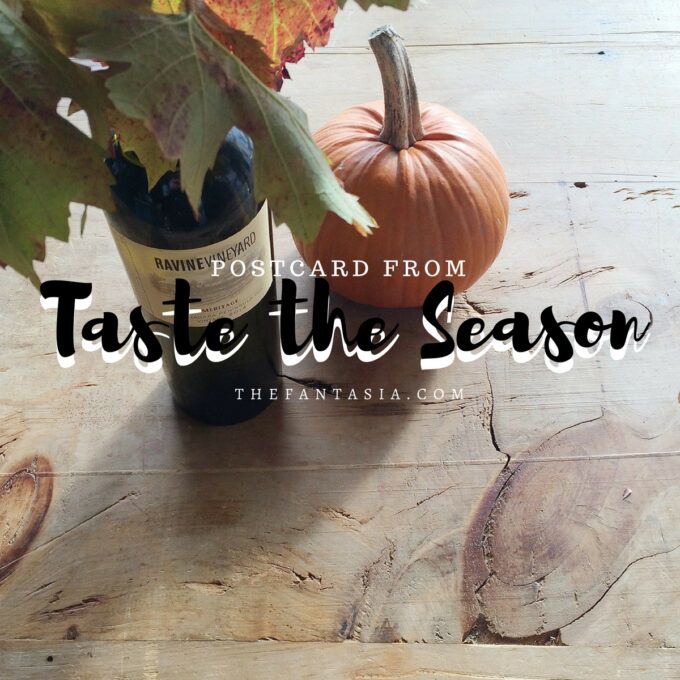 The last time I did a wine tour was back in Cape Town because it is famed for some of the worlds top wines and the flavour is very unique. I mean, when in Cape Town right?
A couple of days after doing this trip back in October, I was pleasantly surprised to be provided complimentary passes for Taste the Season at Niagara-on-the-Lake, I immediately suggested "Wine Tour Trip 2.0" and received a very resounding yes for another girls trip down to the scenic region of Niagara-on-the-Lake!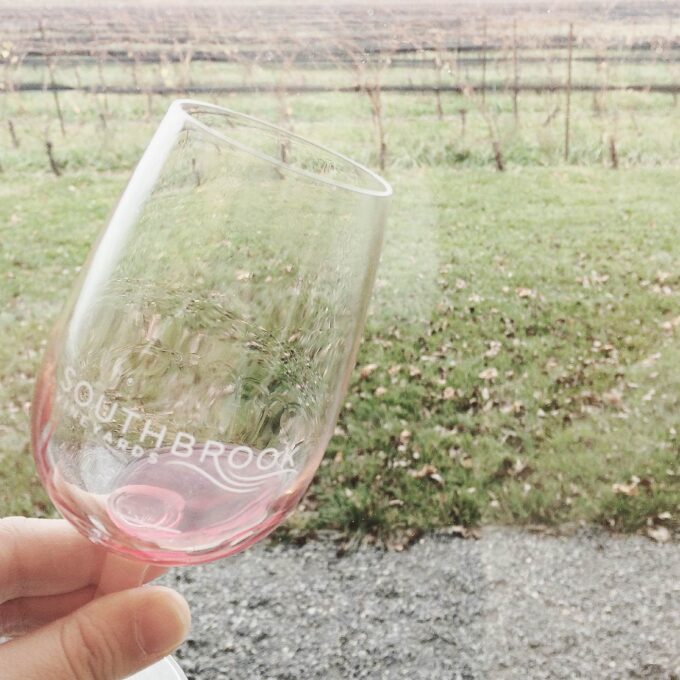 The Taste the Season is this season's must-do event if you are stuck in the same weekend routine, and have been thinking of doing something diverting and classy (Because Coco Chanel once said so!) outside of the city. Taking place on the weekends throughout the month of November, this is a chance to enjoy premium wine and delicious locally-sourced food pairing.
Niagara-on-the-Lake is one of the best locations to sample Ontario's premium wines and it is such a pleasant way to spend a weekend away from the hustle and bustle! Popular with couples, tourists, and groups of friends, this is an affordable, and delightful way of spending a day or even an entire weekend that won't do too much damage to your wallet.
Ticket passes can be purchased online for $48 plus HST which will allow you access to all 25 wineries! You can preview the food pairing on the official Taste the Season website, and plan your route from there. There is even a suggested itinerary on the website, although it was relatively simple to map out where we wanted to go based on where each winery was located. For the individual who is driving, there is a Designated Driver pass which costs only $29 and will allow you to still sample the delicious food and a non-alcoholic beverage.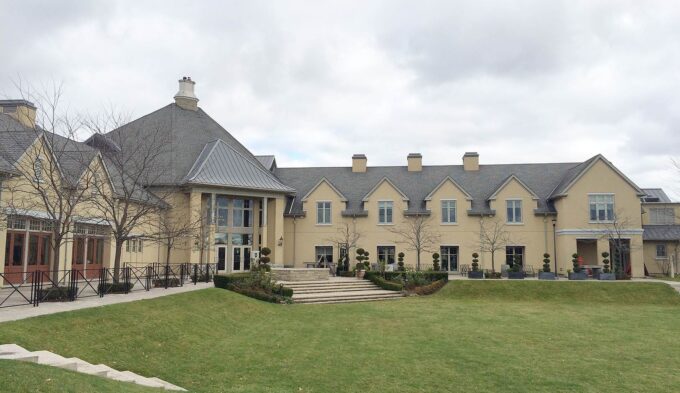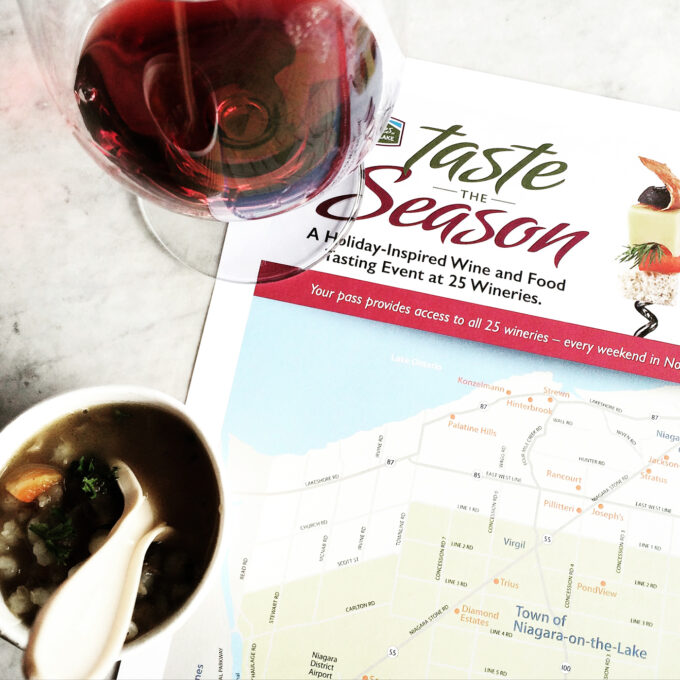 Having gone in both good and bad weather, I can tell you that this is one of those activities that will not render your spirit damp despite whatever the weather throws at you! Yes, you'll likely be freezing the moment you get there, but wine is going to warm you right up, and what better way is there to spend a day/weekend than being with people you want to hang out with? The phones will get tucked away, conversations flow easier (Thank you wine!) and the relaxing ambiance, all set against the picturesque backdrop of the region is sure to make for a memorable weekend!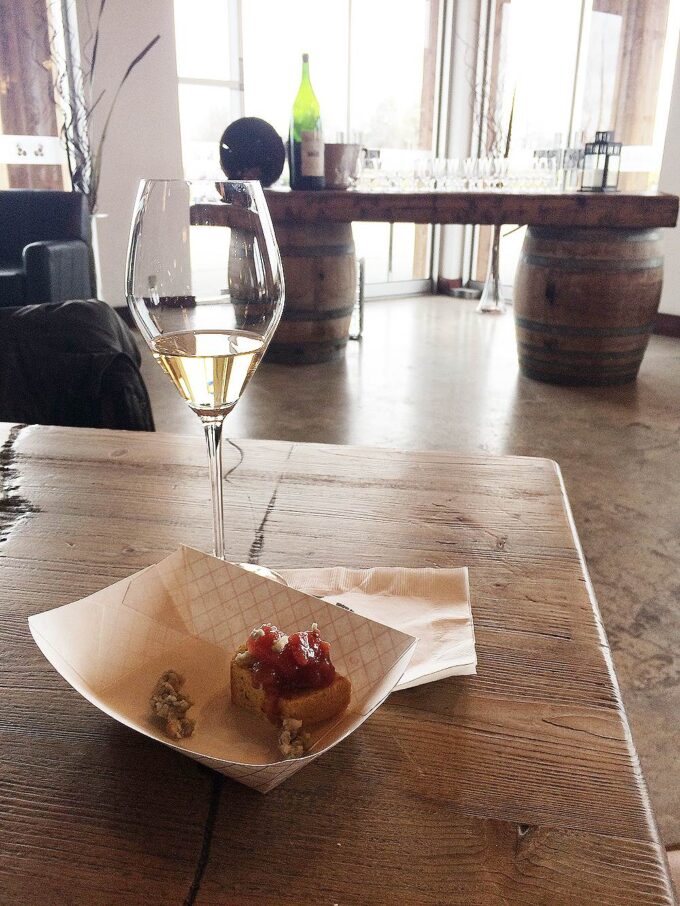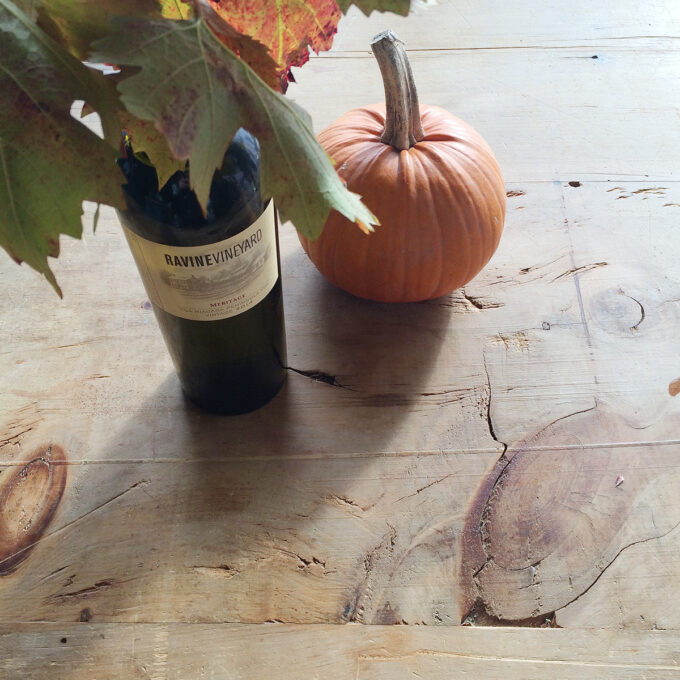 The girls and I managed to do about 17 wineries, short of our ambitious goal of doing all 25 wineries! I think at winery #11 (sorry, I forgot the name), we were a little bit wine-d out, and only asked for juice or water. We got a lot of friendly laughs when we told them that we had already done 10 wineries at that point, and were planning to take it slow for the next couple of estates/wineries. It's highly recommended to bring some water along as the food will definitely leave you feeling quite thirsty! We didn't have any lunch because the morsels of food were more than enough to keep you filled up for 5+ hours that you're driving and going around!
It's hard to pick a personal favourite but Inniskillin made a strong impression on me – maybe it was their Oak Aged Vidal Icewine which with 23% sugar level is basically dessert/juice wine that you don't want to have too often. I found the Peller Estate and Two Sisters Vineyards to be two of the most picturesque and captivating wineries. Think of Pemberley Estate (from Pride and Prejudice) or Crawley House Downton Abbey type of estates.
The variety of wines offered range from the dry white to vintage red, along with my favourite icewine (juice wine as my friend calls it) from Inniskillin which was the only winery that offered it. We met a lovely group (bonded due to car alarms going off at once, how silly!) who coincidentally used to be a supplier for the CPG firm I work at – such a small world!
Overall, what a great way to spend a weekend away from the city – we left at 9:30am from Toronto and spent an entire day (until 6pm which is when most of the wineries closed) sampling wine in good company! If you haven't already done so, this is a good opportunity to purchase your passes online and go out there – there are only two weekends left to take advantage of Taste the Season!
If you have a bit more time, definitely space out your visit over the entire weekend as you'll have a better opportunity to appreciate each estate and their unique offerings, and do the vineyard tour which is highly recommended! We did it at Inniskillin back in October and I highly recommend that you purchase your ticket in advance as the time slots sell out quickly during the weekends!
Pin this for Later!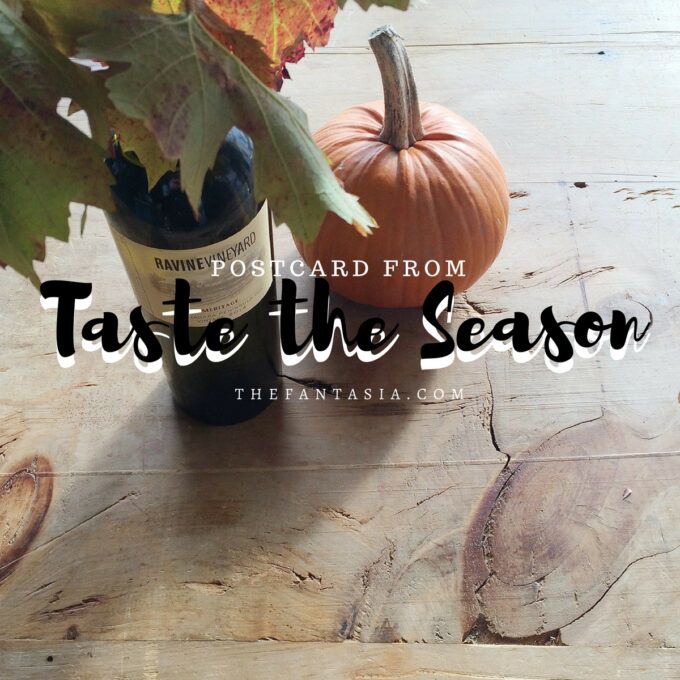 Have you been to the Niagara-on-the-Lake region? Have you done any wine trail tours in the past?
---
Disclaimer:
This post features product(s)/service(s) provided for editorial consideration. All opinions are my own. For more information about my review policy, please
click here
.
---