One of my favourite purchases from the recent Boxing Day sale was finding the MACNutcracker Sweet Nude Mineralize Kit ($55, available here) on the Goodbyes section at 40% off. This was a kit I had been meaning to purchase during Black Friday and I was even willing to purchase it at full price given how awesome the products included in this set were. Sometimes waiting has its virtues, and this was one of them!
I was genuinely impressed by the Nutcracker Sweet collection that came out during the holiday – aside from the colours and number of products released, I loved the packaging! I came across this set almost by accident and it was when I was perusing another blogger's recent post. I love anything nude and barely there and MAC's lipstick formula is my favourite!
The MACNutcracker Sweet Nude Mineralize Kit is available at: Nordstrom • MAC Cosmetic
[show_shopthepost_widget id="2301807″]
Unfortunately, at the time of writing, this set is already sold out on MAC's official website, but I did see a pretty well-stocked display at the Yorkdale Nordstrom recently so it may be worthwhile checking out if this is something of interest.
MAC Nutcracker Sweet Nude Mineralize Kit
The MACNutcracker Sweet Nude Mineralize Kit is a Nordstrom exclusive and includes three products, and a makeup bag. Of the 3 products, the two lip products are full-sized, and the mineralized skinfinish is a generously-sized mini that I know I'll still get a good use out of!
This set has a really great selection of products and an excellent value for the price. Although already sold out, I still like to write reviews on them as I think it can still be a great reference for someone else to use in the future. Plus, I look back on these posts to see what kind of deals are available during the holiday season so I'll know whether to splurge on them at release or take a chance on waiting.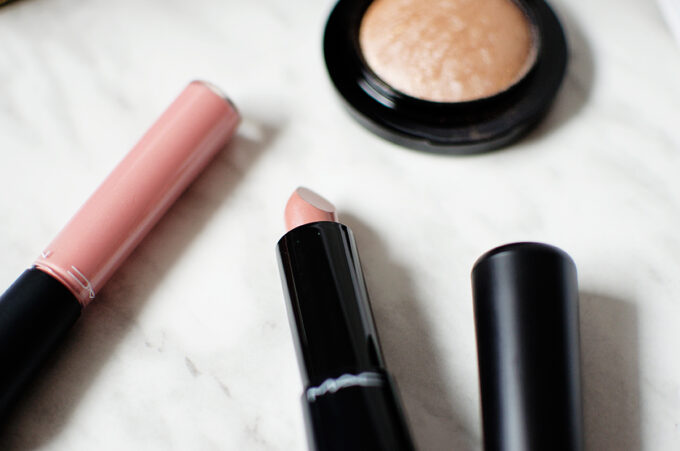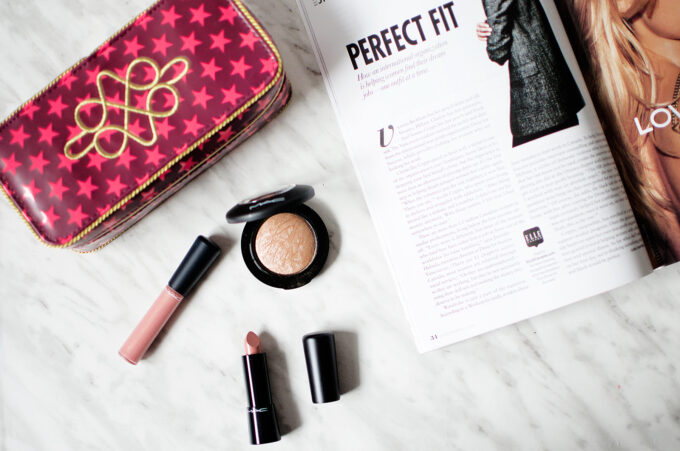 MAC does value kits like these quite often during the holiday season so it makes for a really great gift for anyone starting out with makeup or if you're looking to expand your collection and save a few bucks in the process. I always like the fact that they have specific colour themes for each set so you're not stuck with a shade you wouldn't end up using. Just in case you're curious to see a few other value kits I've featured on the blog, you can see them here:
I was surprised to find the makeup bag to be very sturdy! It's something that I would be comfortable travelling with as it holds its shape and I wouldn't mind sticking in the more fragile products in here. Given the stiffness and sturdiness of the case, it would be hard to wash but as long as you're careful, it makes a really great makeup travel bag!

What do you think of the MAC Nutcracker Sweet Nude Mineralize Kit? Did you get a chance to try something new from the collection?
[show_shopthepost_widget id="2301807″]