I found myself completely surprised by how much I wanted this year's holiday sets from MAC. I have a great relationship with MAC while my wallet hides in fear when the thought of spending another dime in the store pops into my head. One lovely Saturday evening, I decided to take a scroll through Instagram, and scores of pictures of the MAC holiday sets got me intrigued.
Not only are the sets (again, surprisingly) slightly less expensive than other brands' holiday / value sets that can be found at Sephora but the variation of full-sized lip and (in select kits) eye products definitely caught my eye. Maybe it's the packaging or maybe it was the colours that went into the sets this year, but I ended up picking up a couple to share with you. Some of these sets feature products from the permanent range with the exception of the holiday packaging, so it's a great way to get a limited edition packaging for your favourite lip colour/product!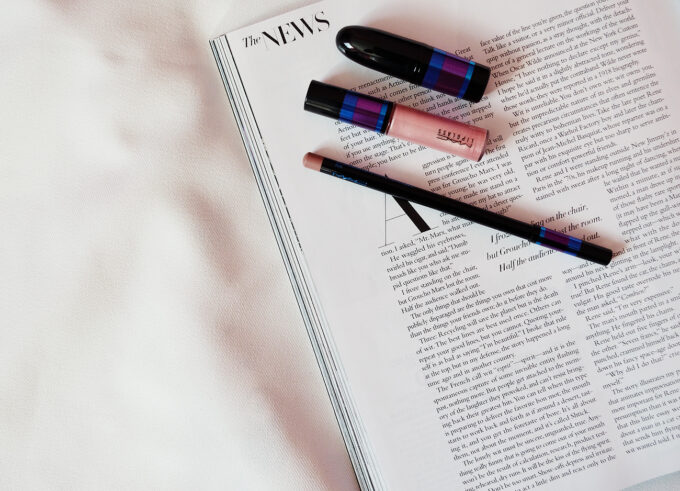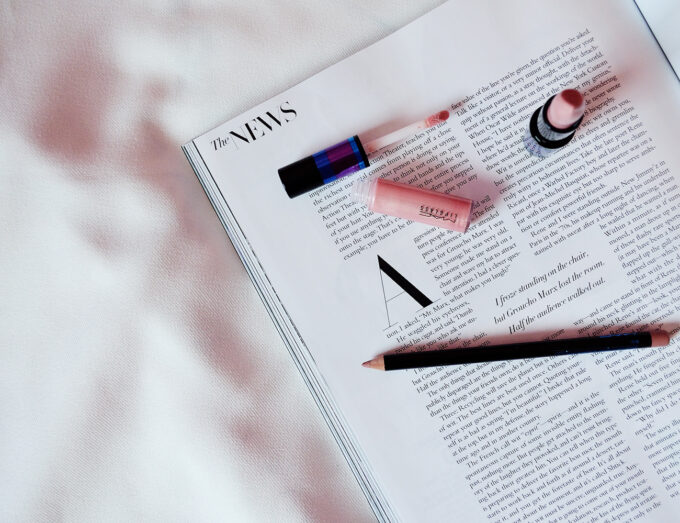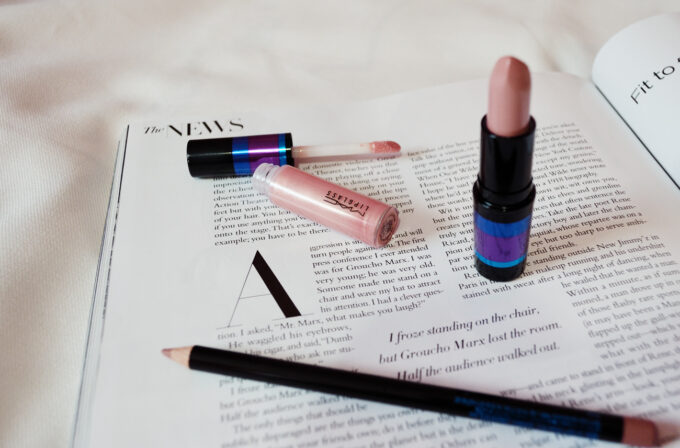 The one set I was most excited by is the MACEnchanted Eve Lip Bag Set in Nude ($47.50, available here). This limited edition collection includes a decently-sized makeup bag/pouch (that looks like a very chic pencil case from afar), and three full-sized products. The set is available in three different colour themes/combos for different preferences: nude, red, and pink. Being all sorts of practical, I chose the nude lip set as it is the one most wearable for daily use.
The set includes three full-sized items valued at $57.50 according to the MAC Cosmetics Site:
MAC Cream Sheen Lipstick in Cream Cup ($20, available here)
MAC Boldly Bare Lip Liner ($19.50, available here)
MAC Cherry Blossom Lipglass ($27, available here)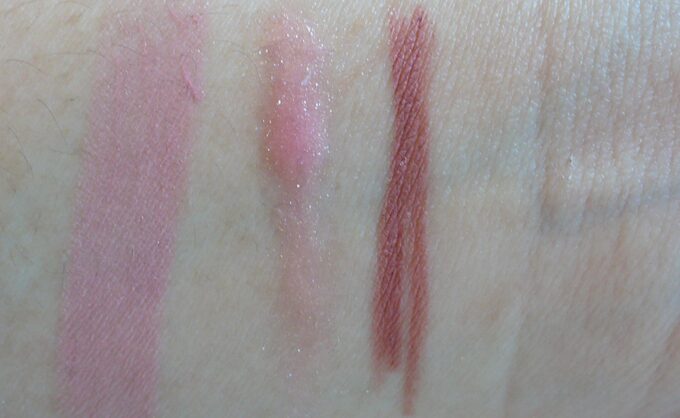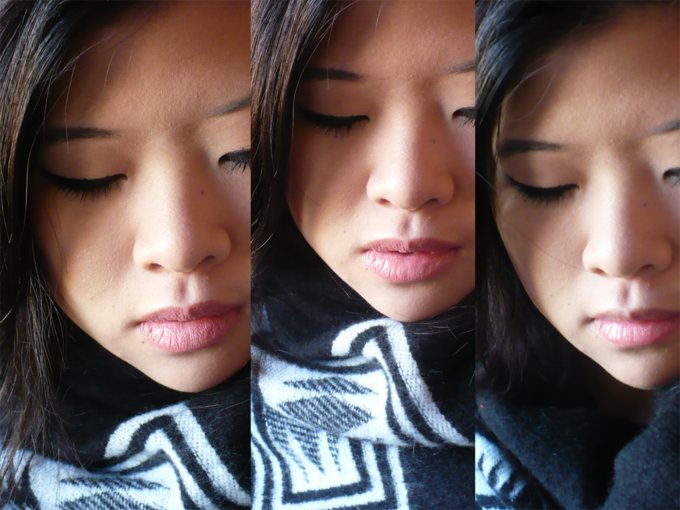 All three colours are new in my collection, so there's redundancy there. Cream Cup is a colour that seems to be quite popular with a lot of people – it's a little bit more pink than I'm used to but I can definitely rock it with a little bit of tan. I've recently discovered how amazing MAC's collection of lip liners are so I was thrilled to add Boldly Bare to my collection. It just adheres so well on the lips, doesn't feel drying and makes any lip colour I put on top, last that much longer.
I hadn't plan to love wearing Boldly Bare by itself, but the colour looks amazing on my NC25 skintone – I mean it's practically identical to the Kinda Sexy lipstick and it looks good with any kind of makeup looks! I'm not the biggest fan of lip glosses, and MAC's lip glass tends to be a little sticky. However, the Cherry Blossom lipglass (despite being full-sized) isn't something that's too big so it should be relatively easy to go through and finish.
You already know that I'm a huge fan of MAC's lip formula so this set was absolutely perfect for someone who wants to expand their MAC lip collection, try out different formula's and collect these coveted limited-edition packaging that can be functional outside of the holiday season!
The total value of the set comes to CAD$66.50 excluding the value of the bag, so it's a little more than what MAC estimated. Overall, it's a great set to try out if you are interested in trying out new colours or products from MAC and save a bit of money in the process. The different colour combinations definitely makes it easier to choose one that suit your palette preference!
Are you a fan of MAC holiday releases? Will you be purchasing one of MAC's extensive holiday offering?