I was rummaging through my lipstick drawer during one of my busy mornings when I unexpectedly pulled the MACSee Sheer Lipstick ($18, maccosmetics.com) out. I was a little hesitant about using this at first as it looked a little too much for this morning's meetings. Remembering my good friend's advice ("Just put on what makes you feel good!") I quickly gave lip a quick swipe and was out the door before I could question myself again.
MAC See Sheer Lipstick – The All Occasion Lipstick
MACSee Sheer Lipstick is a lustre-finish lipstick, which you know, shouldn't really have worried me as the bold, pigmented colour of the tube will not necessarily translate to the intense colour in the tube. intensely on the lips. It is a lovely muted coral with a hint of red. I picked this up on a whim about a year ago, at the insistence of my favourite makeup artist (Drew, in the MAC Cosmetics store at Union Station/the PATH! My. Favourite. Guy. Ever. If you ever come across him at the counter, tell him Stephanie sent you!) even though I had reservations about how this colour would look on me. From the tube, it looks more red than coral but the colour is absolutely lovely on the lips. A light application is perfect for that "barely-there-makeup-look" while two sweeps would pull my entire look together more cohesively. Given the lustre formula, the lipstick has a glossy finish and doesn't come off too intensely while still providing sufficient coverage on the lip.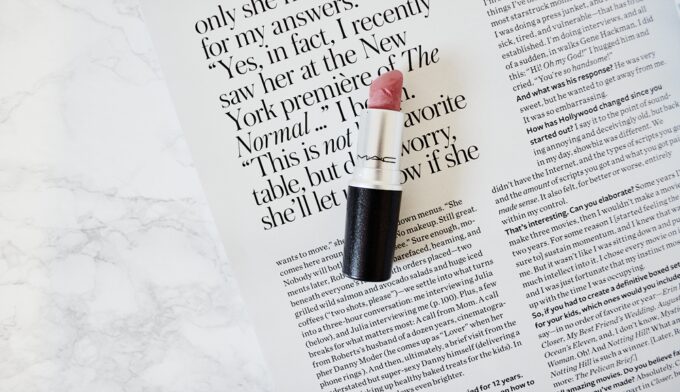 Since that morning's incidence, the MACSee Sheer Lipstick has become my everyday staple for the last couple of months. It looks bold enough to pull my look together but very understated and demure, perfect for the office, or running my day-to-day errands. Additionally, this colour looks flattering on a variety of skintones, and would be an excellent, safe pick, starter lipstick for someone new to MAC's extensive range of lipsticks, or makeup in general (i.e. teens starting with makeup for the first time!)
FOTD: Wearing MAC See Sheer Lipstick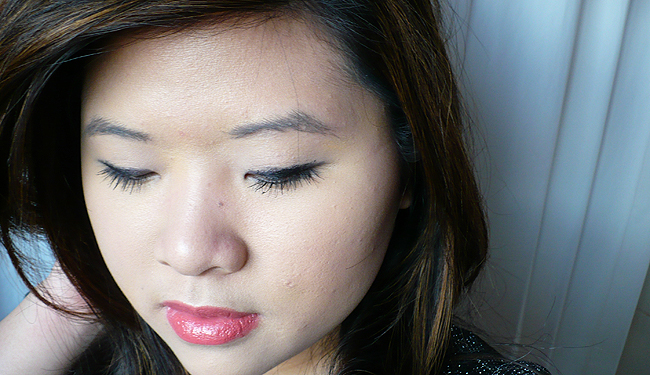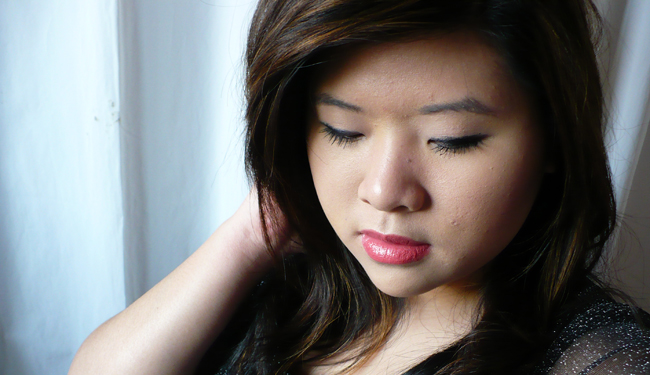 Face: Make Up For Ever HD Foundation in N117, and Make Up For Ever HD Powder
Eyes: NARS Smudge Proof Eyeshadow Base, Make Up For Ever Aqua Eyes in Dark Grey 21L
Lips: MAC See Sheer Lipstick.
Where to Buy MAC Cosmetics Store/Counters ($18)
What about you? Have you tried MACSee Sheer Lipstick? Do you have a favourite lipstick or formula from MAC? Share with us in the comment section!