Members of the MAC Lover (formerly Select) program are in for a treat! The brand is rewarding its loyal shoppers with not only a free anniversary gift but also a free birthday gift! To think that we have a loyalty program that actually rewards its members appropriately is something that I'm afraid I don't get to say often!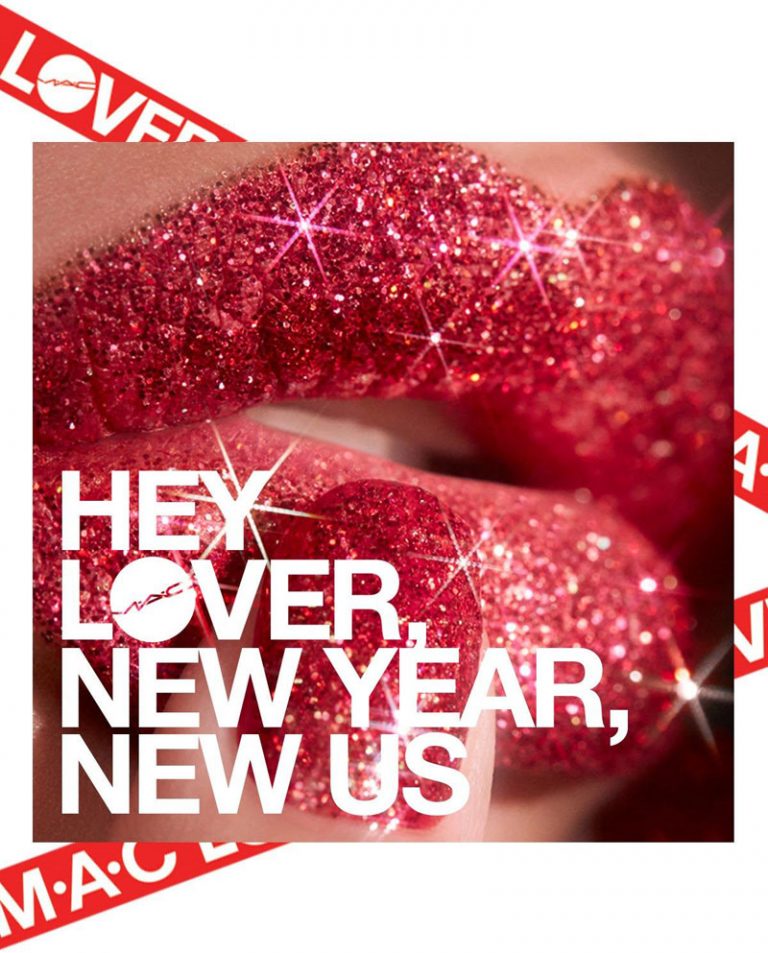 This post has been updated to reflect the recent change in MAC's loyalty program. The former MAC Select program has a new name (MAC Lover) and look!
The announcement came out at the beginning of January and I've updated this post to reflect the new nomenclature and respective perks of each tier. The below is part of the email campaign that went out announcing the change and to learn more about the new perks, here is the link on the MAC website.
MAC's loyalty program has changed! Previously known as the MAC Select program, it has been rechristened to the MAC Lover loyalty program though most of the perks remain the same!
It's safe to say that the MAC Select program may be the best beauty loyalty program of the moment – at least here in Canada! I've found myself shopping at MAC far more often because of the MAC Select loyalty program, and any makeup lover who's been disappointed by the Sephora VIB / VIB Rouge program should get on this now! A free birthday and anniversary gift that is full-sized too? Read on to find out what it is and whether you're eligible for it!
How to Get the MAC Birthday Gift – Details / Process
Who: Gifts are available for Devoted (Min: $150 spend/year) and Obsessed members (min: $500 spend/year) only
When: Spend must have accrued in the previous year
How: You must enter your birthday in your MAC Account online
Where: MAC free-standing stores. Appears to be available in both the US and Canada. Your birthday reward is based on what you entered in your profile and I didn't have to ask – was told I was eligible upon check out by the sales associate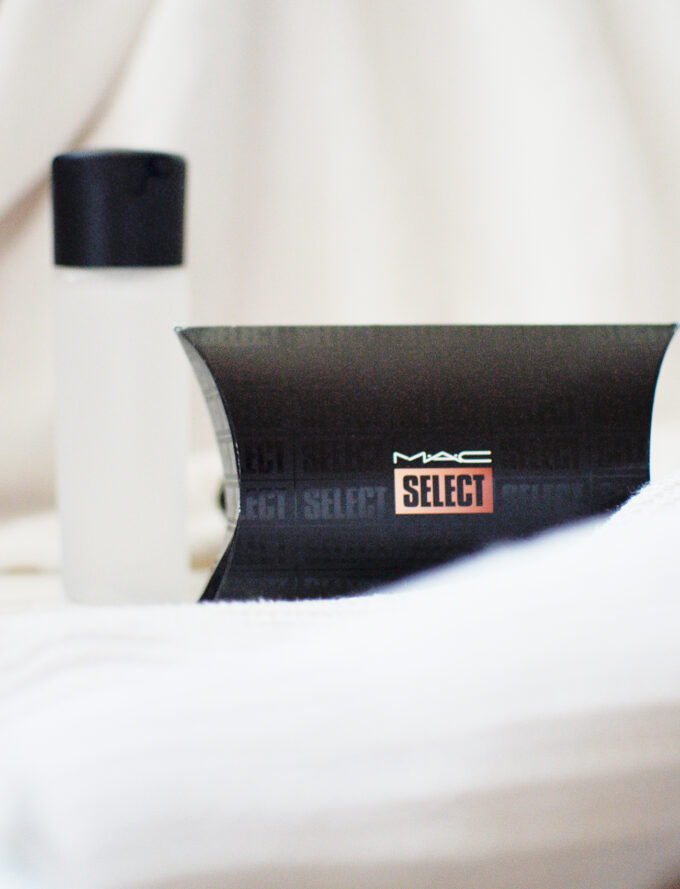 MAC Birthday Gift Review
I'm thrilled with the very generous 2023 gift is a full-sized MACFix+ Spray as it is one of my favorite products. The MAC Fix+ is one of the most popular beauty products out there and it's not skintone specific, ensuring that ALL MAC Lover members can make the most out of their gift!
I'm sure MAC makes a lot of money on it so I'm very surprised by how generous it is – think of it this way, it's a 20% return-on-investment for Devoted members and a 6% ROI for Obsessed members.
Receiving a full-sized product that you can get a lot of use out of is simply very generous – unlike at Sephora where you need to scrimp and save every point for a 5ml mini or sachet sample. I think the program is not only generous but fair – limiting the reward to those who spend a reasonable sum at MAC is a sound business decision.
I do wonder if they will eventually release a different gift for Obsessed members as the difference between spending $150 and $500 is quite substantial and I'm sure if my Sephora VIB Rouge membership experience is anything to go by, eventually, the bigger spenders will expect more.
I typically stock up during the big MAC Select sales or when I see interesting value sets/sale items on the "Goodbyes" section – that way I get more bang for my bucks!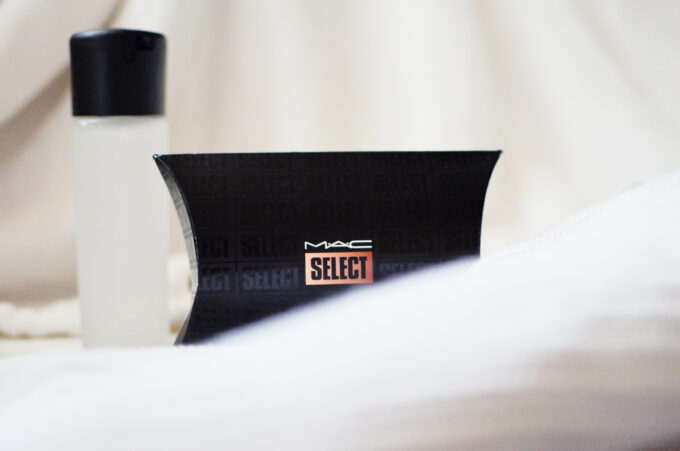 Which MAC Lover Tier Should You Aim for?
As I've previously mentioned several times in this post, I find the middle tier, "Devoted", to have the best of both worlds. If you're aware that Obsessed members get a different gift, please let me know. For "Devoted" members, the 20% ROI on your $150 investment is a satisfying return, to be frank.
As far as I know, there's no purchase required to pick up your gift! I picked my gift while exchanging a few B2M and showing an email indicating that I was eligible for a free mini lipstick. Yeah, it was a good shopping day!
I've been impressed with MAC's loyalty program thus far – the MAC birthday and anniversary gifts feature full-size items that are inclusive (i.e. not skin tone/color specific) and also well-worth the spending.
With so many launches each year and having a number of colors and formula being a favorite of mine ensures I'll spend enough to keep coming back! I love that they've taken what didn't work at Sephora and actually turned it into a solid loyalty program. Here is to hoping that it stays this way in the future.
What is the MAC Lover (Formerly Select) Program?
The MAC Lover (formerly Select) program is MAC's own loyalty program for regular shoppers (it's different from its makeup artist / Pro program). Anyone can sign up at a MAC store; it's free to join and although the program has been around for 1.5 years, it remains to be one of the best programs out there (at least in Canada!)
Unlike other stores, there is no app or physical card that denotes your membership; you have a unique identifier code and to get points credited, you must let the sales associate know your email address upon checkout (if buying in-store); points are automatically credited for online purchases.
The points reset every year, so aim to achieve the level you want – I find the "Devoted" ($150 spend – it seems the program was adjusted recently reflecting a change in the threshold for each tier) to be the right middle ground especially because MAC has done a lot of value sets/kits and ran multiple 25% off sales for Select Members during the year (outside the holiday period).
You can stock up and save money while building your status. I love that the exclusive sale for MAC Select members is outside of the holiday period which tides you over between the "annual" sale seasons.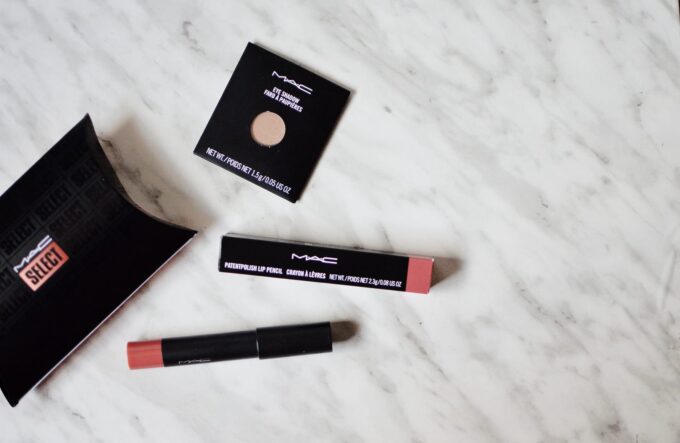 Last year's MAC Lover (formerly Select) Anniversary Gift is a full-sized Patentpolish – you can choose any colors in their permanent range
How to become a MAC Lover/Select Member
I do recommend you signing up as you never know how the program evolves. With minimal effort on your side and without realizing it, you could have spent enough money to enjoy the annual anniversary gifts!
I already had a MAC Cosmetics account when I signed up, so if I recall correctly, it was a matter of simply creating a MAC Select ID while checking out with my cart, and then an ID was generated. It was very straightforward, and the points from my purchase was was immediately credited in a day or so. If there are any issues, MAC's customer service (via their chat room) is very quick at sorting these things out. If you're not yet a MAC Select member or don't have an online account, you can sign-up in-store with your email/phone number.
You can also check your spending via the online tracker and see how much more you need to spend before "unlocking" your next tier.
A Brief Overview of the MAC Select Tier & Rewards


There are 3 tiers and the tiered layout is very similar to Sephora. The more you spend, the better the perks areas both the Anniversary Gift and Birthday gift are available only to the higher tier members. Spends are accrued on an annual basis and points expire every year so it's best to aim to get your points up during the holidays/sales if you're interested in maintaining the parks.
Tier 1 (Lover): $0 min spend; Everyone who joins is automatically classified as Seduced. Minimal perks
Tier 2 (Devoted): $200 min spend: You get all the perks of the Seduced level + the Anniversary Gift + the Birthday Gift + a complimentary 30-minute makeup application + early access to collections.
Tier 3 (Obsessed): $500 min spend; you get all the perks of the Devoted level + 2x complimentary 60-min makeup application + early access to shop + exclusive invites + free shipping with $65 spend
As I've only been a Devoted member, I can't speak to the others; I'll summarize that it is the best in-between tier that gives you the most worthwhile perks of the program (birthday gift, complimentary makeup, early access) without spending excessively. You can read more about my thoughts on the MAC Select program over on this blog post.
Have you picked up your MAC Select birthday gift yet?