For a quick pick me up, Lush is my go-to place. With environmentally-friendly products, delightful options to choose from, and a fairly affordable price point (You really can score a few freebies if you know the tricks!), Lush is my go-to self-care store.
I decided to trade in my empty black pots for one of their fresh face masks. These are some of my least tried products from Lush, mostly because they don't last very long and I've been wary after a couple of poor experiences of them going bad in about a week's time despite storing them in the fridge prior to use.
The Lush Rosy Cheeks Face Mask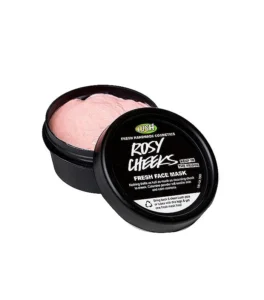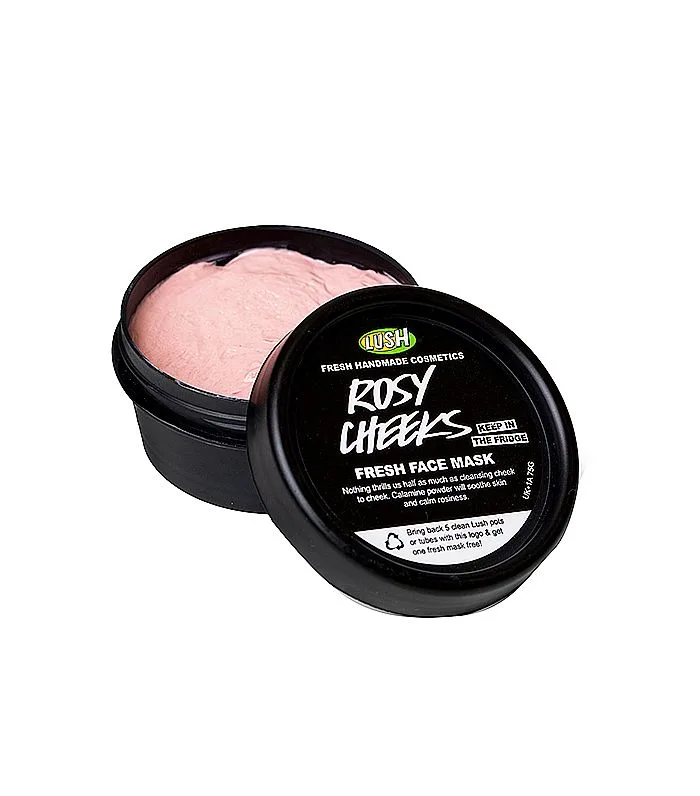 This one has been an all-time favorite mostly because of the calming rose scent and effect on my skin. I love my Rosehip Oil (from the Ordinary) and my skin just drinks up anything with rose in it.
This face mask has the calming effects of rose and calamine. Also incorporating kaolin, Rosy Cheeks helps draw out excess oil and impurities in your pores for a better cleanse. I really like kaolin/rose clay for my skin as I find charcoal can be a little too harsh (I like normal/dry skin so charcoal is the last thing that would work on my skin!)
I apply this face mask per recommendation – spreading it all over the face and leaving it for 15 minutes before rinsing off the product. It dries without "cracking" and leaving fine debris everywhere but will dry out "white" around problem spots (likely because it is absorbing impurities).

This mask is meant to be used when you have major breakouts or when your skin is acting up, but the perishable nature of the product means once you open it, you have to finish it. Lush's fresh mask is one thing I would never recommend to stock up – buy it 1 at a time because they will go bad quickly even when stored in the fridge.
Storage-wise, I use to leave it in the fridge until ready for use. Even when it's in the fridge, I always try to use it within 1 week of purchase. Once I open it, I use it every other day so I can finish the product before it goes bad. I do find Lush's fresh masks can feel a little "wasteful" because I often end up using them even after my skin has calmed down.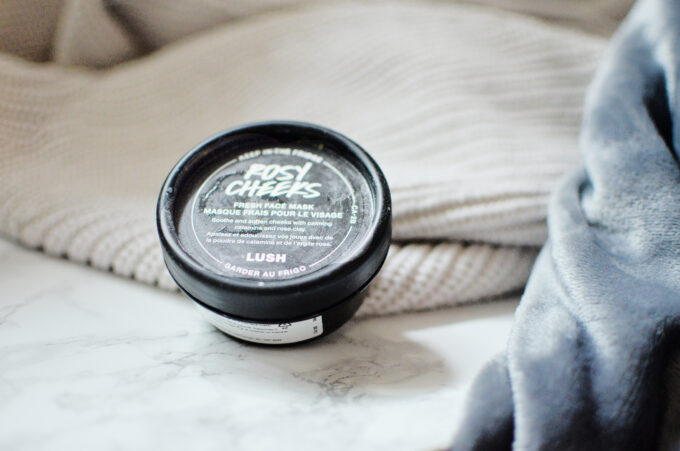 I don't notice a significant difference when using this face mask but I do get really good use out of it. Although the pot makes it look tiny for the price, I do get about 10-15 uses out of it. I'm also quite conservative when it comes to my product so I probably use less than most people would which is why it stretches for that long.
I've tried this mask when my skin was breaking out badly (I stopped using the Retinoid 2% for a bit and my skin went to town with breakouts) and it did nothing to calm down the redness. A toothpaste over the active acne worked wonders compared to this.
Overall, I have a really mixed feeling about Lush's Rosy Cheeks face mask. My skin loves anything rose so the scent, color, and texture really appealed to me. But at the same time, it did nothing for my skin, nothing that was visible anyways. I think I'll stick with sheet face masks and The Ordinary's skincare range for the future. I'll probably be repurchasing given its price vs. value!
What do you think of Lush's fresh face masks? Do you use them? Do you have a favorite?
Take a look at the following list, there are more face masks that you might like: