Dubai is one of the most culturally rich places in the Middle East that counts tourism as one of its biggest exports to the world. Spending anywhere less than 24 hours doesn't do it any justice, but let's say you are pressed for time, or you are there during a layover and wish to visit the city without any compromise, here is a carefully curated guide for you to consider!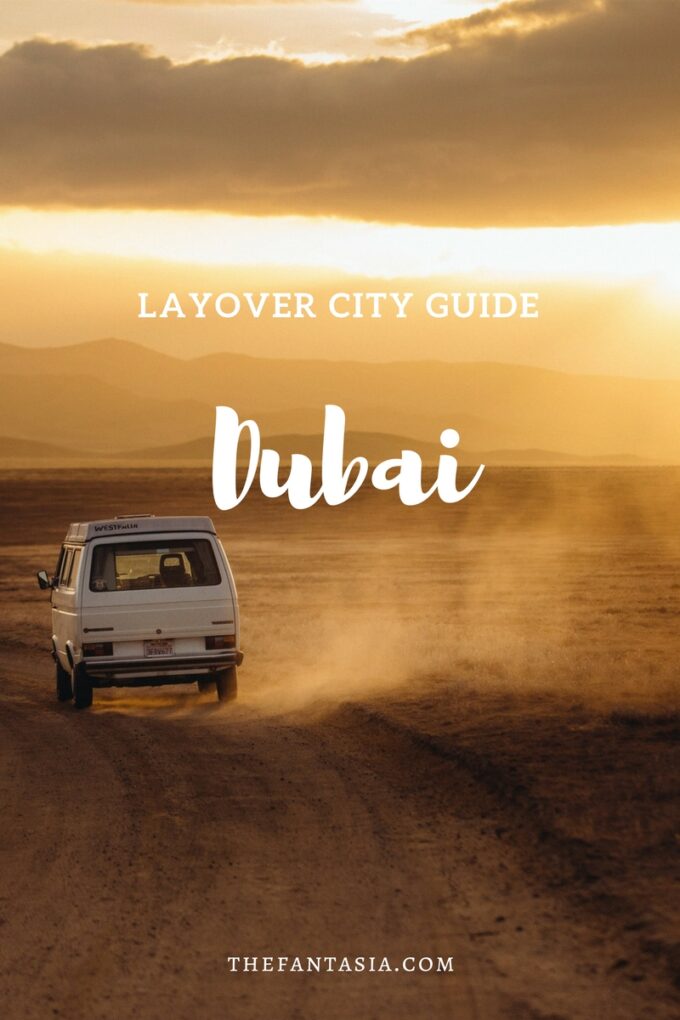 Airport to Dubai City Centre
Take advantage of the close proximity of the most popular tourist sites in Dubai by hiring a taxi (I've done this before, for less than $50 for an entire morning!) or getting onto a Hop on Hop Off bus. I'm not a fan of the latter so I'll share with you how I managed to go around Dubai for $50 in a personalized taxi, complete with air conditioning (which is incredibly useful when it's 40C+ outside!) a little further below.
The Morning Itinerary
Make a stop at the famed Burj Khalifa (because a visit to Dubai cannot be complete without climbing up atop of the highest man-made building in the world), and be sure to pre-book your ticket. I've written a little bit of my experience before going to the Burj Khalifa and the Burj Khalifa SKY experience separately before, but booking in advance will guarantee your spot in the queue at a famed spot notorious for the sold out tickets during the peak hours.
Once you are done, take a moment to savour the feeling of walking through the world's largest mall, the Dubai Mall! Don't get stuck here though – for all of its glory and fame, this mall is identical to many Western malls, albeit larger and grander.
If traveling with kids or you want to experience something a little different, take lessons at the Ski Dubai at the Mall of Emirates, possibly the world's only indoor ski rink with penguins, and in the middle of the desert.
Be sure to visit the Jumeirah area as it is famed for its many resorts and fancy hotels, as well as being the it place for expats and tourists. The draw however, is that you get a pretty clear and great view of the Burj Al Arab from this area, and the Jumeirah Beach (there is a strip of beach that's open to the public and not owned by the resorts so you don't have to be afraid of being kicked out!)
If you have a bit of spare time this morning, take a moment to stroll through the Souk Madinat Jumeirah a re-creation of a traditional Arabian marketplace / bazaar where you will be tempted by the aromatic / fragrant spices, admire the intricate details of Arabic woodwork and architectural work. Get lost in the winding street and grab a bargain (don't forget to do a bit of haggling)
Noon & Lunch
For authentic fares and local meals, do stay away from the malls as the food court is largely franchises and restaurants you will likely be familiar with. Ask the locals for the best authentic fare for your lunch! I like going to Old Town Dubai for an authentic flavour of the city – think of hole-in-the-wall kind of restaurants and cafés to enjoy!
The Afternoon Itinerary
A visit to Dubai is simply nothing if you don't get a chance to do the Desert Safari Tour. Each tour company does the activity slightly differently so you will have different experiences depending on your preference. As the number of tour companies that does the desert safari tour has increased and is becoming more accessible, you'll find that different tour companies are more willing to be flexible with the schedule and/or activities (I was able to negotiate sand-skiing without any additional costs).
I have done a full afternoon/evening desert safari tour which involved dune bashing, sand-skiing, dinner under the stars, belly dancing show, camel rides and pick up/drop off at a specified location. Most of the offerings are quite similar so as long as you are getting these offers, you know you're getting the best bang for your buck.
Pin this for Later!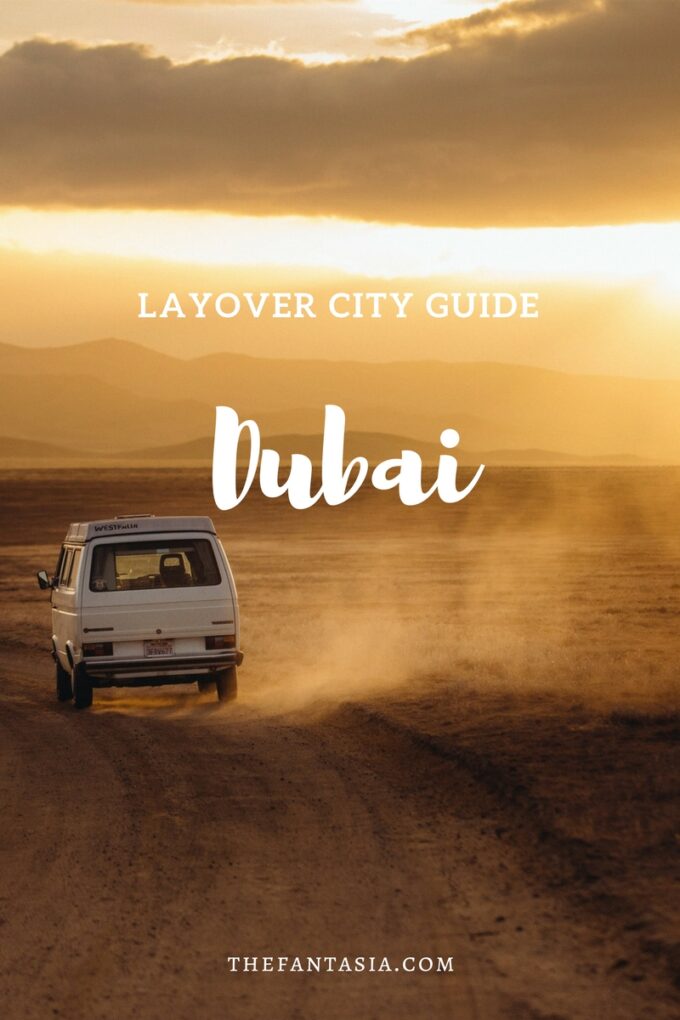 Have you been to Dubai?
P.S. Don't forget! If you're looking for inexpensive flights, don't forget to use Skyscanner or download the App on your smartphones so you can always find the best deals for your next trips!