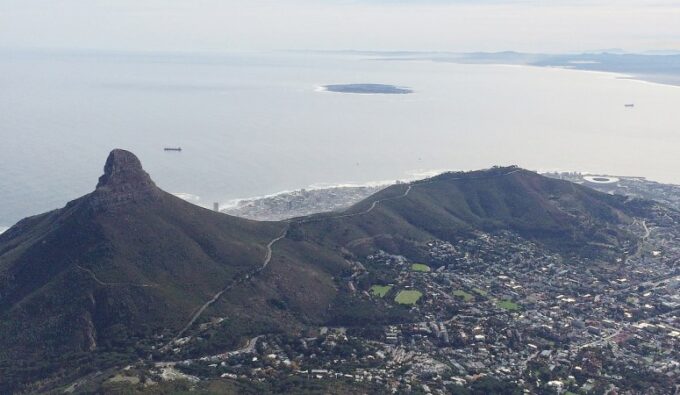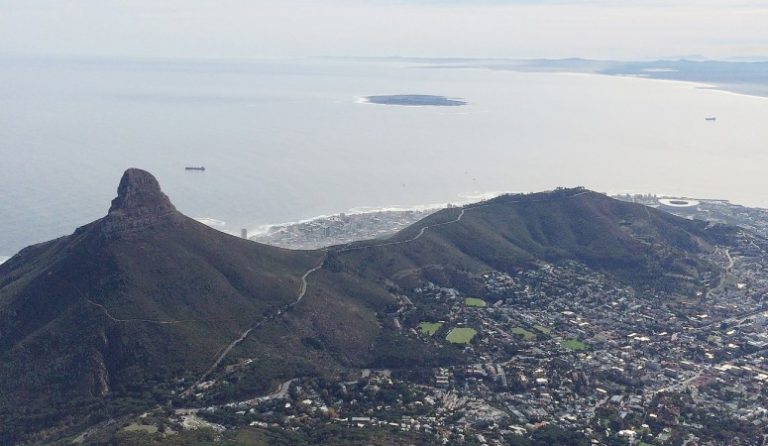 When I visited Cape Town last year, I only had three days where I needed and had to make the most of it since it is a long flight there and back. Your globe-trotter here didn't realize that it took 2.5 days to fly into Cape Town and 2 days to fly out – excluding the layovers.
Plus, depending on the fares and airlines you fly with, you might be stuck with a ruthless itinerary – Just so that you know, it actually took me 3 full days to fly there and 2 days out with this itinerary YYZ > MAN > AUH > JNB > CPT on the way there, and the flight back was CPT > JNB > AUH > JFK > YYZ. Brutal AF
No one likes to sit in a cramped economy seat for 30 hours to and back. As lovely as it was to get to explore New York City, Dubai, and Manchester for an entire day as part of the itinerary, I knew that it would take at least another year to work up the courage to fly back there.
Cape Town, being the vibrant, scenic city that it is, has plenty to offer, and with a long list of things to see and do on my agenda, I couldn't help but feel overwhelmed. I thought of joining a tour group, but aside from my dislike of tour groups in general, there was also the timing which didn't work out – most tour groups require you to join them for 5 days, and I only had 3. I knew I had to get creative.
I ended up booking 3 separate day trips/tours over the 3 which suited me perfectly because:
I wasn't stuck with the same group for too long – in case we didn't get along, I don't have to see them after the tour
The groups are smaller, thus you get a more personalized experience
There's more flexibility in the itinerary
Safety – I'm always with a group and the tour company often arrange pick up and drop off
Supporting small businesses – typically smaller tour groups / day tours are run by an individual who wants to help you have a good time!
I get to meet more people!
I knew that the Cape Peninsula was one of those places that I had to go to. While you can always make the drive down to Cape Peninsula and hit all the spots / landmarks on your own, I did it with a small tour group. There are plenty of day tours going to Cape Peninsula, but I can tell you straight from the beginning that you MUST book it with Rob from Cape Convoy Tour.
A quick disclaimer, I am not getting any commission from recommending his company over others – I merely hope that I can save you some time in your research! His Cape Point Day tour is one of the highest rated tours on TripAdvisor, and guaranteed, you will not regret booking it with him.
I am glad I did, so let me tell you from the get go, don't bother with any other day tours in Cape Town except for the Cape Convoy Cape Point Day Tour! I enjoyed his tour so much that upon my next trip to Cape Town in May 2016, I am booking the exact same tour again with him!
Now to start off, plenty of established and individual tour operators run similar Cape Point/Cape Peninsula tours around Cape Town. It's relatively easy to search and find one, and typically the offering is quite similar.
You get to visit Muizenburg Beach, Boulder's Beach with the African penguins, Cape Point, and a sunset drive back to Chapman's Peak. With over 600 5-star reviews, and many superlatives describing the experience, I knew that contacting Rob, the owner of Cape Convoy Tour would be the best way to go.
Ignore the fact that the website may need a bit of work, Rob, who runs the entire show, will keep you laughing the whole day, and will never rush from one spot to the next. He know as all the best photo spots and is more than willing to play photographer.
You'll come back from Cape Peninsula with the most enviable photos of your trip! In addition, he can keep any conversation going and by the end of the day, you'll be great friends with the people in your group! Since I was travelling solo, I got the best seat in the vehicle – the passenger seat!
You'll get to visit all the must-see spots in Cape Town in a day and in a very relaxed and safe environment. He also tailors his tours so that you'll miss all the tour buses and large tourist groups, so when I went, we had more than enough time to enjoy ourselves, and almost very few tourists in our pictures! His tours get booked up quickly and you'll want to secure your spot in advance.
The best part of this tour is of course, all the stories he has from previous groups and his incredible knowledge of Cape Town's own history. If I had a history teacher like him, I would have majored in History and never ended up in Marketing / Business.
As I mentioned earlier, I'm looking forward to doing another tour with him in June this year. That should tell you how much I enjoyed the Cape Convoy Tour and why you should check them out!
Have you been to Cape Peninsula? Do you usually go on tours?