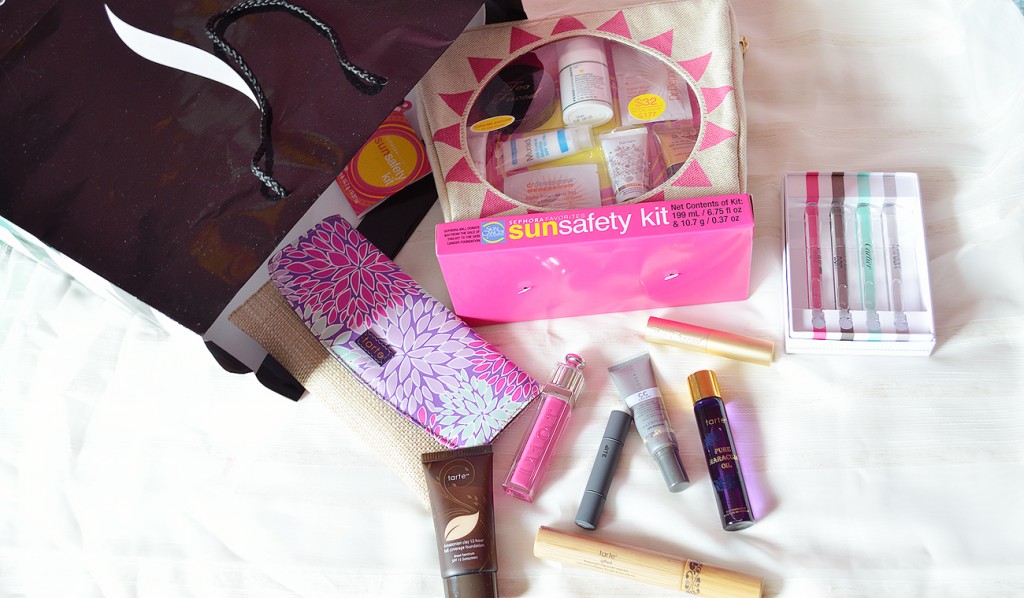 You know when you wander into a Sephora, telling yourself that you'll just quickly browse, swatch a thing or two, then walk out of the store with a huge Sephora bag and your wallet feeling significantly lighter? Or when you're just browsing the "Sale" section at sephora.ca, and clicking that little heart to add that item to your wishlist. With the occasional ebates.ca daily double on Sephora purchases, things just… happen.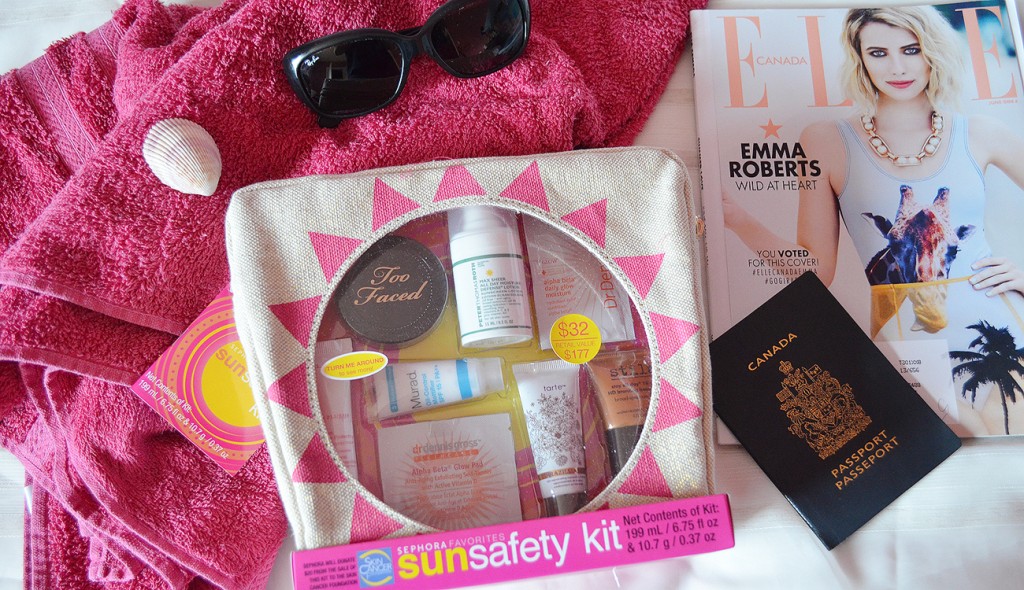 Let's begin with the Sephora FavoritesSun Safety Kit which I have reviewed and you can read about here ($38, available here). A 16-pc limited edition set that I always seem to miss out every year made it completely justifiable for me to purchase. On top of that, $20 from every purchase will be donated to the Skin Cancer Foundation which in my mind, makes this set a great value purchase since you're doing something good as you buy. Unfortunately, at the time of writing, the set has sold out online I haven't seen it in stores in a while, but if you live in a smaller Sephora, you might have better luck tracking it down!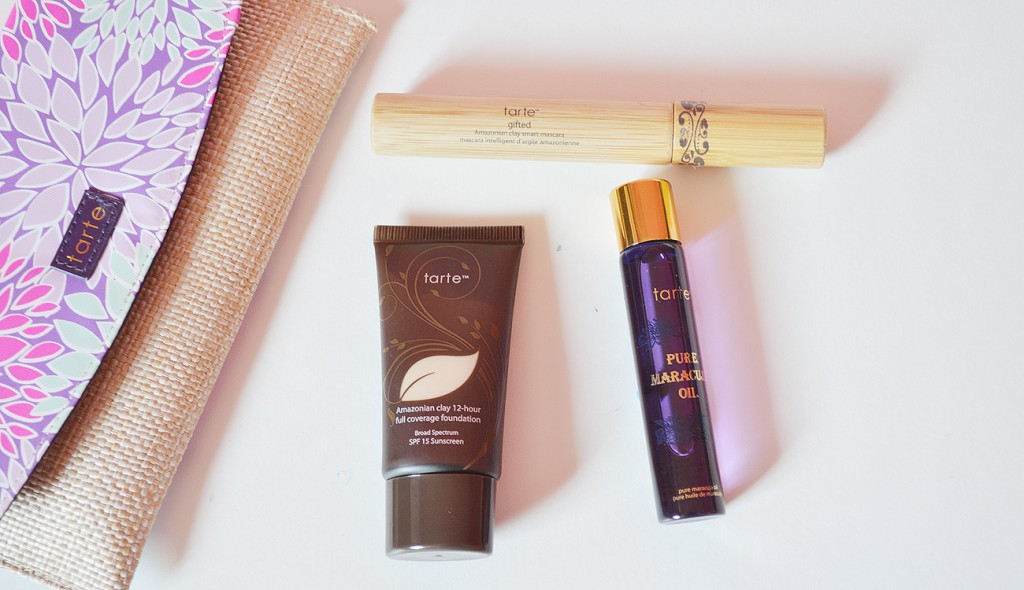 A quick browse of the Sephora sale section resulted in a surprise purchase of the TARTEDiscover The Amazon 3-Piece Kit ($41, available here) which had recently gone on sale. The set comes with 3 items, and a makeup pouch. All you lovely readers know how much I love my value sets so when I looked at the product list, I was quite thrilled and this quickly ended up in my cart, waiting to be checked out!
For a reason that I don't even know myself, I have yet to own any Dior lip products. When the Dior Trianon Spring 2014 collection became available, I knew that I wanted to pick something up (why have I been a Dior lip virgin up until now?!) I ended up purchasing the DIORDiorAddict Gloss 772 Exquise ($31, available here), a limited edition baby pink lip gloss. Continuing with the lip trend, I also purchased another one of the Too FacedLa Creme lipstick in Nude Beach ($26, available here). I have tried the formula from the Too Faced All I Want for Christmas holiday set, and loved how creamy and pigmented the color is. The last lip product I bought is the BITE BeautyLuminous Crème Lipstick Duo ($15, available here) Aside from the BITE lipstick that we VIB Rouge's received last year, I have yet to try any other BITE products. A 2-in-1 lipstick that can actually be finished seemed like a good idea at the time.
Have you purchased anything from Sephora recently? Have you tried any of the above products? As always, I'd love to hear your thoughts! Share with me comment section or through Twitter or Instagram!