I first wrote about purchasing this collection a while ago but I've re-discovered my favourite Ellie Goulding x MAC Lipsticks favourites so I figured I'd write another post on it! 
It's no secret that MAC makes some of my favourite lipstick formula's. Incentivized with the B2M recycling program, I am a regular visitor and shopper at my local MAC counter, always hitting up the newest and latest colours to add to my collection.
It wasn't until my recent purchase of several lipsticks from the Ellie Goulding x MAC Cosmetics collaboration that I discovered two additional nude lipstick favourites to share with you.


Aside from the rose gold/black themed packaging that just hits all the right notes, I have been a huge fan of MAC's cream sheen formula for the longest time as they strike the right balance between pigmentation and comfort. Both colours from the collection have this finish and have quickly moved up the ranks and coming close to replace Shy Girl as an all-time favourite lip colour.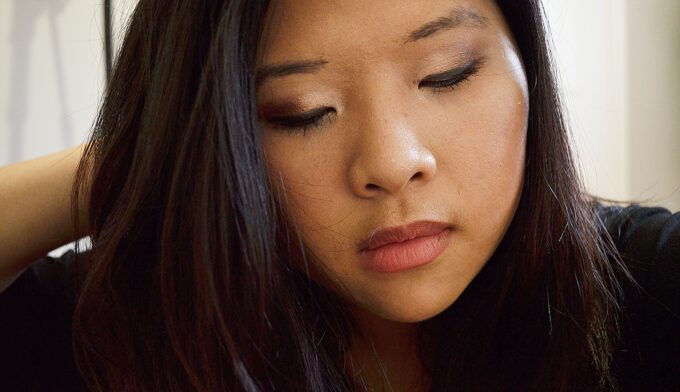 MAC Only You Lipstick is more coral-toned and leans warmer on my skin so it's perfect for every day. When I first swatched this colour, I almost immediately thought of a Tom Ford coral lipstick that has been on my wishlist for some time.
MAC Without Your Love Lipstick is a little more baby-pink and comes off sheerer on my lips, almost leaning towards nude-like on the lips.

Although these colours are limited edition, MAC carries such a wide range of colours that I am sure these colours are highly dupe-able, either from MAC or even drugstore brands to choose from. I'm truly digging the triangle/EG embossing on the lipsticks right now because they are reminding me a lot of Harry Potter and the Deathly Hollows…
Have you tried MAC's cream sheen lipsticks?
Check the list below, you can find more lipsticks from Mac: