After posting the Dior Skyline Autumn 2016 Collection overview, I realized how overwhelming it must be for most of the readers. I recalled going through the draft version before posting, and discovered I was editing a lot of valuable information out to keep that post at a manageable volume. It still ended up being around 1300+ words (almost double of what I usually post!)
As you saw, the Dior Skyline Autumn 2016 Collection is a massive launch. I want to make sure that you are all well-informed, and have as much information when you are shopping for these, online or in-store as I am very cognizant of the price range and how much of a splurge it is for most of us. I take it very seriously that a lot of you read these posts for recommendations, and I want to ensure you love the products and launch as much as I do! That said, keep an eye out for several more posts covering the other products in the range.
You will want to keep an eye out for this collection because of how the Fashion and Beauty industry usually tend to streamline their most interesting launches in the Autumn/Winter season – there is something for everyone here!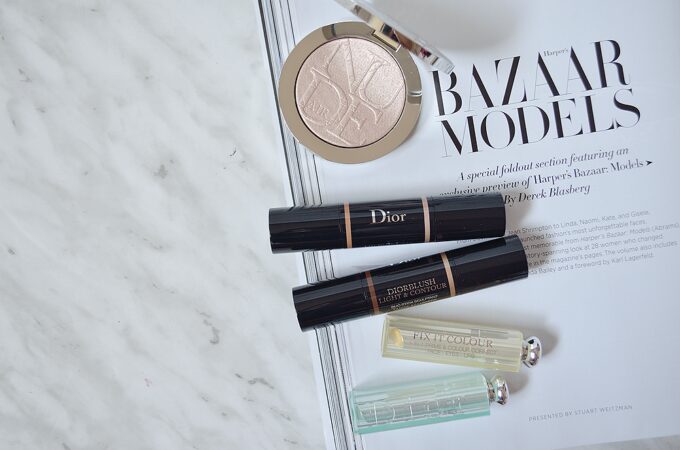 The Dior Skyline Collection is available as of August 2016, both at the Dior counters nationally, and online such as Sephora, The Bay, Holt Renfrew, and Shoppers Drug Mart. At the time of writing, most of the products are already available at sephora.ca
Dior Nude Air Luminizer Shimmering Sculpting Powder
There is something collection-worthy about the DiorNude Air Luminizer Shimmering Sculpting Powder #001 ($68, available here) and it's easy to see why! From the intricately designed embossing of "Nude Air" on the surface, and the aesthetics of this product. It might seem excessive, but considering this product (or a variation of it) has consistently been released throughout the year is a testament to how beloved this product is by its users.
I would classify this product as a finishing powder, which I don't normally include in my routine, but will use on special occasions. The best way to describe this product is as if a setting powder, and a highlighter had a baby, then this would be it. It is something you would apply more liberally than a highlighter, but less so than a setting powder. There is a kabuki brush included for application, though I find a regular fan/finishing brush worked just as well. The brush included is a high-quality, versatile, and effective brush though a little small to play around with.
This offering from Dior has concentrated illuminating pigments in a gold-toned, champagne shade that they claim can adapt to any skintones. I find the powder to "disappear" when you're looking at someone head-on, and you really catch the highlighting effect when you tilt your head.
Dior Diorblush Light & Contour Sculpting Stick Duo
The one product that I would splurge on given the shades' versatility would be the DiorDiorblush Light & Contour Sculpting Stick Duo ($48, available here). At a glance, this limited edition offering is not a significant departure to similar stick duo's currently in the market, like the one from NARS. What makes this product different and worth the splurge is the formula and finish.
Unlike the ultra-pigmented formulation offerings that's taking the world by storm, like the Becca x Jaclyn Hill collaboration, Dior's approach is more subtle and barely-there. It's a welcome change for those who find the pigmentation from what's currently in the market to be too much daily wear. The colours are very creamy, making it easy to blend, and it can be layered under or above a powder product should you choose to. The highlighter colour in both Shades #001 and #003 has a bit of taupe undertone to it, so I've actually been wearing this as an eyeshadow too. The contour shade leans more red than I would normally use so I wouldn't really classify this as a contour product, but more of a bronzer. In my experience, a true contour shade typically has a grey/taupe undertone. On my NC25 skintone, I can use this as a blush as well.
I've been loving wearing the contour shade mixed in with the highlighter – it adds a layer of texture and interest that wouldn't be there otherwise!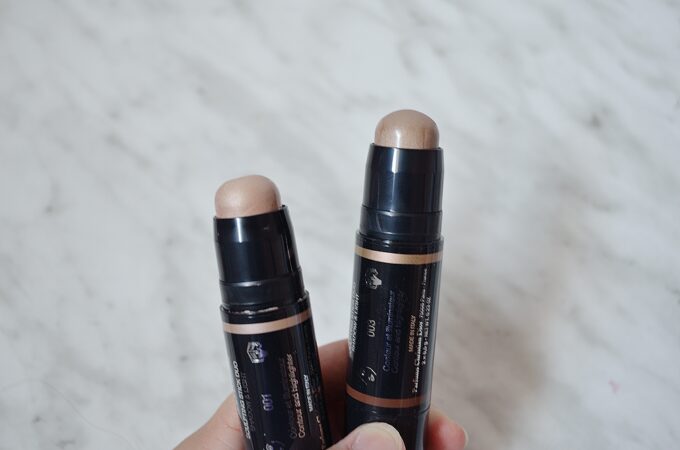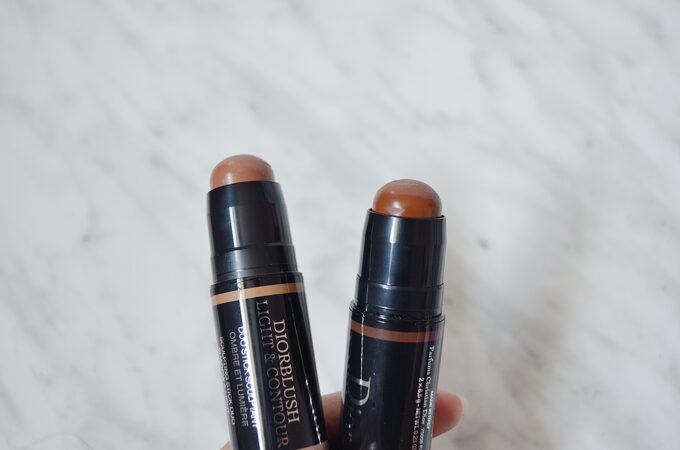 Dior Backstage Pro Collection Fix It Colour Corrector
If there is a technique worth learning now, it would be colour-correcting. It's made a come back in a big way and it remains absolutely relevant regardless of your makeup skill level. Department-store brands, and drugstore brands continue to come out with their own variations of this timeless and incredibly useful knowledge. The DiorBackstage Pro Collection Fix It Colour Corrector ($45, available here) is joining a pro-favourite range with four colours. There are four shades #100 Blue, 200 Apricot, 300 Yellow, and 400 Green.
The moisturizing bit in the middle of the corrector is what makes this product totally one-of-a-kind. Colour-correcting with the wrong formula and finish can be a bit of a disaster. Sometimes a moisturizer and primer just doesn't do the job, so it's nice to have this alternative on hand.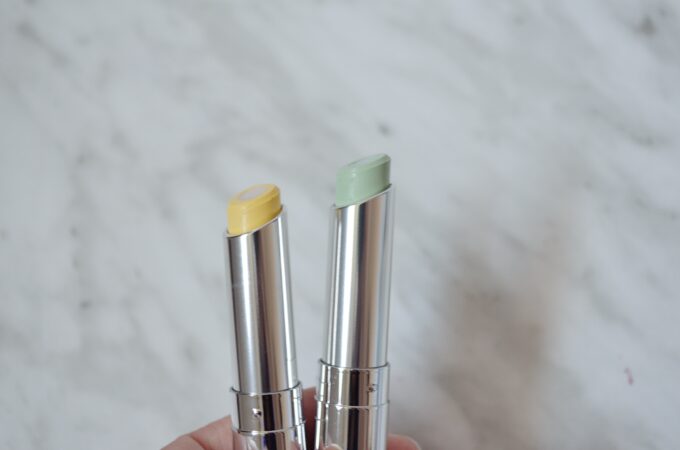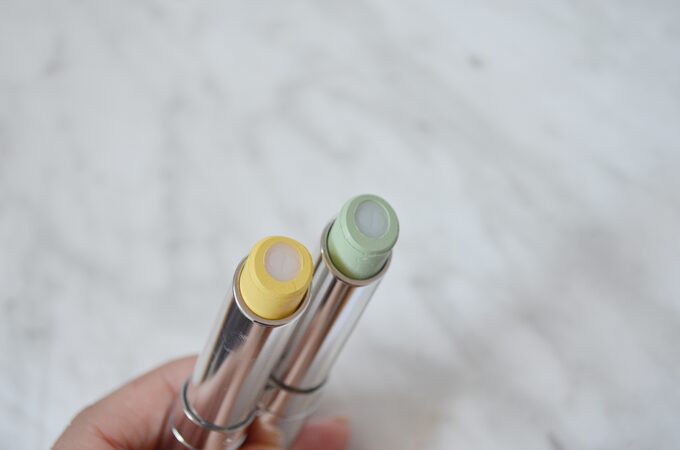 This is barely scratching the surface of the entire Dior Skyline Autumn 2016 collection, but I hope it has given you a bit of a better understanding of what the products are like. Is there something else you'd like to know? Definitely send me a note or leave a comment below – happy to answer your questions!
Stay tuned for a few more posts that I've got lined up for you in the next couple of weeks featuring other products from the collection!
Will you be shopping the Dior Skyline Autumn 2016 collection?
---
Disclaimer:
This post features product(s) provided for editorial consideration. All opinions are my own. For more information about my review policy, please
click here
.
---