Black Friday is my favourite time of the year to splurge on whatever I want. That's why I always start saving for this massive shopping trip a few months early, and usually have a pretty good Black Friday wishlist to shop. This year, I'm likely going to be shopping for a lot of travel gears as I expect 2018 onwards to be fairly busy with travelling again. I want to upgrade a few of my old equipment with the appropriate accessories and/or new bodies to make it more fun!
Although Black Friday and Cyber Monday are typically associated with deals on electronics, home hardware, or appliances, I'm going to be shopping for quite selection of products this year!
Here are a few things I plan on picking up! P.S. I have my beauty wishlist in a separate post to prevent too much clutter in this post!
Photography Essentials
As you know, I'm a huge fan of my Nikon D5100 DSLR (similar) which I've owned for 3 years now. I feel like I'm slowly outgrowing this camera, and/or probably need a few extra bits to amp up my photography. I plan on investing on a new camera bag, preferably the ones that wear like an actual backpack because with added lens, and other peripherals, it will start feeling quite heavy. Amazon has a really nice one that sells for $37 but I've read amazing things about the trusted names in photography gears including those from InCase and CaseLogic. If you have a preference or suggestion, please feel free to share with me!
A Little Splurge for Me
[show_shopthepost_widget id="2781140″] I cannot live without my
Longchamp
Le Pliage Tote
. If you follow my Instagram stories or see some of my straple must-have products, without a doubt this bag is it. The bag is made with durable nylon and leather handles, and after owning it for 5 years, aside from a bit of scruff (that can be cleaned every once in a while), this bag has really hold up. It is incredibly spacious, lightweight, waterproof, and easy to clean, making it the perfect companion for travel. I am thinking of upgrading my bag to the fancier
Le Pliage Neo Large Tote
– I don't know why but the black leather just looks so much sexier to me!
I really want to get myself a personalized passport holder, notebook and luggage tag – embossed with my own initials. I don't know why but it looks so fancy for those take-off Insta snaps! One of my favourite products of the year is my Happy Plugs earbuds – these are the most high-quality, well-made, and comfortable pair of earplugs I own. I don't look after it as well but it still holds up so much better than my Apple earplugs (which we all can agree is fairly low-quality) and a whole bunch of other ones I've bought from Best Buy. I'm thinking of splurging on a pair of Ear Piece Wireless White Bluetooth headphones version. They look perfect for any upcoming travels!
I'm thinking of finally investing in a travel tripod to get better pictures from my travels. I've heard a lot of good things about the Manfrotto Bags Travel Tripod with Monopod Leg and also the MeFoto that you can pick up at Best Buy. Either ways, these are going to be something I'm picking up ahead of the holiday season.
Tamron18-270mm Lens for Nikon ($500, available here) is another one of those items that I'm kind of dreaming of getting. It's a pricey AF lens and I would only use it when I'm travelling. So far I'm seriously trying to figure out whether I need it or not!
A kind of dreamy wishlist item is a drone, specifically the much-raved about DJI Phantom 4 Pro+ Quadcopter Drone which would cost a pretty penny. I don't think I'm there yet nor am I committed to spending that kind of money but let's keep an eye out for what kind of deals we can expect to see from this range!
Blogging Updates / Must-Haves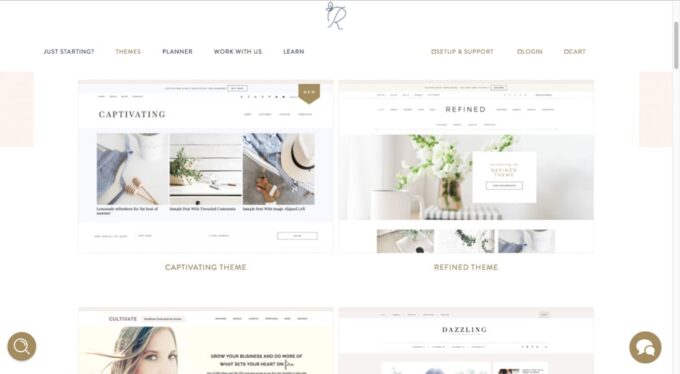 Click Here to Browse Restored316 DesignThere are a few things I plan on picking up during this mad sale season. A few things are digital items for the blog or for my own personal use. Based on some of the deals I'm seeing so far, I feel like the following things are going in my basket!
A New Blog Theme: I am still loving my current theme but just in case I feel like getting a new one as a refresh, this will be a good time to pick it up. With sales going from 30-90% of the ticketed price for these blog themes, I know I'll be picking up one or two in the process. Some of my favourite places to get new themes are Restored316 Designs, and 17th Avenue Designs. If you're looking for more beautiful feminine premium blog themes, check out my post!
New WordPress Plugins: Security, SEO/Google-compliance, backups, and similar items are concerns that most web-designers and developers have to think about. I legit balk at the thought of paying full price for these plugins, so Black Friday will be a good time to check out and upgrade a few new blogging / site security tools.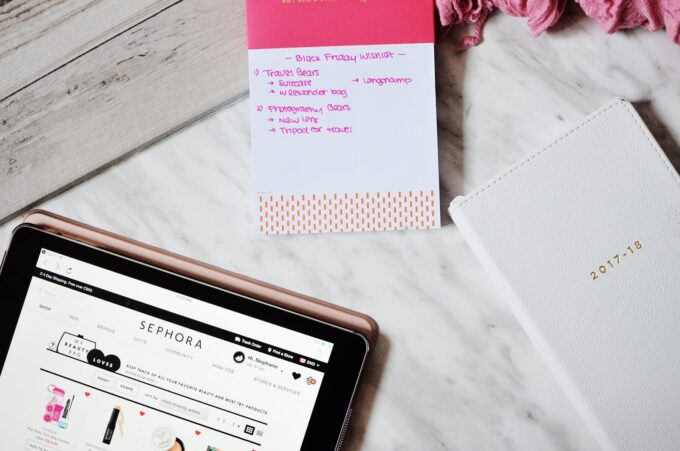 New Hosting/Domain Names: I've been thinking about starting another site. While this blog takes up much of my time, this is probably as good of a time to buy a new domain name and hosting package. I'm quite happy with the package I have today but the deals I'm seeing are way too tempting to pass up! I've had a few ideas in the backburner for some time so you'll probably see something coming up soon! Site Ground has been and continues to be my top choice so I'm hoping to snag a deal in the new year!
New Courses: I love learning. Absolutely love it. I am that person who you'll find often reading an encyclopaedia or Wikipedia randomly. I love love learning new things and I'm always on Udemy, Free Code Camp or something similar playing around with my skills! There are a few things I'm looking to do better this year – digital marketing was a passion of mine and given my professional experience in the marketing field seems like a total fit. I invested in an affiliate marketing course a year ago and it's made a difference to how I see passive income! I'm looking to potentially add a few more blogging courses to my repertoire this year!
A New Phone Plan: Most of you already know that I'm a stickler when it comes to personal expenses. I talked about how I negotiate my expenses often and this has allowed me to save over $9000 and increase my travel! This Black Friday, we'll likely be seeing some promotional deals so I'm hoping my phone provider will have some data plan promo that I could take advantage of so I don't get charged for going over my limits.
Travel Bags & Suitcases
[show_shopthepost_widget id="2803897″] Probably not the most exciting thing you would consider, but I am really thinking of adding to my collection of suitcases, and bags. A new carry-on rolling suitcase would be perfect and I am honestly torn between the Heys
Bianco Stone Print 21″ Spinner
and Osprey
Sojourn 60L/25″ Checked Luggage
. My preference is obviously the Osprey one as it is convertible into an actual backpack but I'm not over the marble prints!
I think it's time to invest in a few well-made staples like a weekender bag (this one is Cassidy from Sole Society) and comfortable day bags from Longchamp. The Neo Nylon bag is the perfect waterproof and not-so-touristic option and the Le Pliage Neo crossbody would be perfect for more special occasions. Both can be worn off-travel too so that would play into a lower cost/per wear! My investment in the Longchamp Le Pliage tote from a few years ago remains one of the best purchases I've made to date. Five years on, and aside from a bit of scruffing, I can still wear the bag to work!
Now it's over to you! What's on your Black Friday wishlist this year?