By now, you might have seen quite a bit of posts and social media mentions of the Bite BeautyThe Lip Pencil ($20, available here) thanks to Influenster. Around 2500 influencers were chosen to be part of #TheLipPencil campaign and I am eager to support this homegrown Canadian brand since I don't get a chance too often!
The new Bite BeautyThe Lip Pencil comes in 22 colours inspired by natural lip tones. Included in our package were complimentary mini's of the Amuse Bouche lipsticks which I was keen to try out after seeing the swatches of them online!
The Bite BeautyThe Lip Pencil is available at: Sephora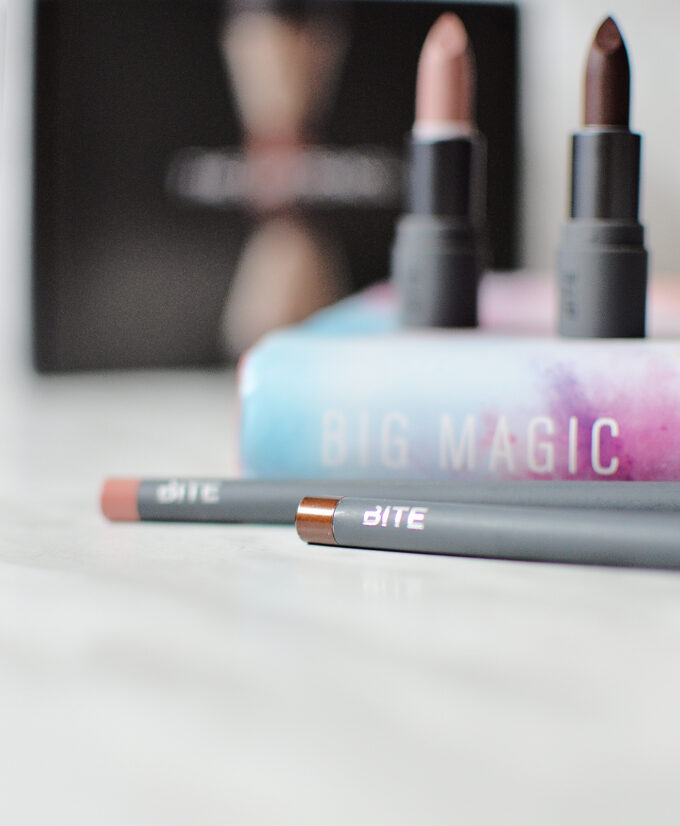 Bite Beauty made its name in the beauty industry thanks to its food-grade ingredients, and their innovative lip labs (Where you can create your own lip colour!) which you can visit in New York City or Toronto. The brand only focuses on lip products (and variants of it) so there's quite a few formula to choose from. I have a few of their lipsticks from the discontinued Luminous Creme range and was keen on trying out a few more products from the brand.
The hero of this launch is the Lip Pencil range which comes in a non-flashy wood barrel pencil format in 22 neutral shades. The colours are inspired by natural lip tones so I appreciate that these pencils offer colour variety to people of colour as well.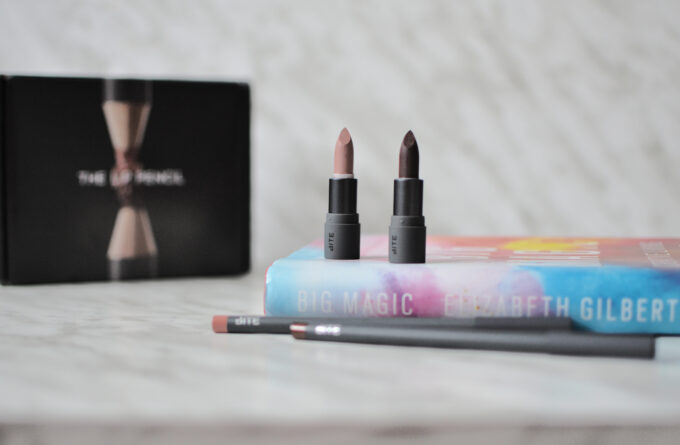 I want to emphasize how much I appreciate Bite Beauty's attention to details of their packaging. The lids of all the lipsticks and lip pencils I've tried are designed in such a way that they don't won't come off easily in your makeup bag or purse. If you look at the inside of you Bite BeautyThe Lip Pencil, it's the same case. I cannot tell you how much a detail like this makes a difference in my perception of the brand – It makes me so much more willing to splurge this much money on their products.
I received 2 sets of colours to try out with this Influenster kit. From the Amuse Bouche range ($30, available here), I received the shades Honeycomb and Whiskey. From the Bite BeautyThe Lip Pencil range ($20, available here), I received #020 (a beige nude) and #044 (a rich mahogany).
Bite Beauty the Lip Pencil
I have a light-medium skintone with yellow undertone. I was very pleased with the colours provided for review purposes, particularly the lighter nude shades. #020 is the perfect colour for me – it's like my all time favourite lipstick (MAC Shy Girl) in a lip pencil format with a little less shimmer and a matte finish. I actually prefer wearing this on its own compared to wearing a lipstick over it! What I'll do is apply a coat of transparent lip balm over it to provide some extra hydration and longetivity.
I wasn't the biggest fan pf the #044 however – I found that it applied more patchy and unevenly compared to #020. As you can see in the swatches below, with approximately the same number of strokes, it was a lot harder to get the evenness and colour payoff as #020. Plus, based on the description, I would have assumed the shade was more like the shade Whiskey rather than purple. "Rich Mahogany" seems like a misleading description if you ask me!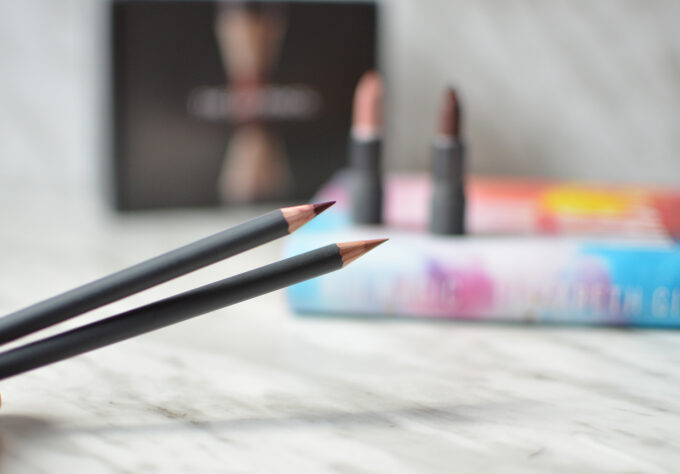 Given how well the formula wore, name description and inconsistent formula can be slightly forgiven. I love how lightweight and comfortable the formula is. I found the darker shade to be far more drying but nothing that a quick swipe of lip balm can't fix. I've always liked lip pencils to keep my lipsticks from feathering (particularly with darker colours) and I find these do exactly that without much effort required.
Bite Beauty Amuse Bouche
There has been so much hype and love for this range when it first came out. I was keen on wearing Honeycomb as I loved how it looked on Christine of Temptalia (she has a similar skintone as me) but was disappointed to see that the colour wears a little bit more brown on me in real life compared to the online swatches. Regardless, the formula is so good – comfortable, lightweight and super creamy on the lips – I just need to find the right colour!
The colour Whiskey is so lovely – it's not a colour I would normally wear but holy batman! Do you see how striking it looks? This is not a colour I wear regularly but I can't help but say that this is a shade I'll be coming back to in the future for sure.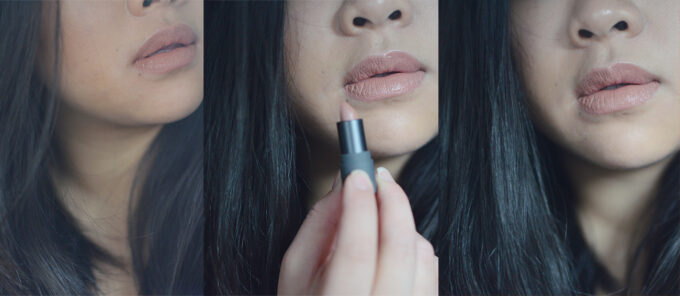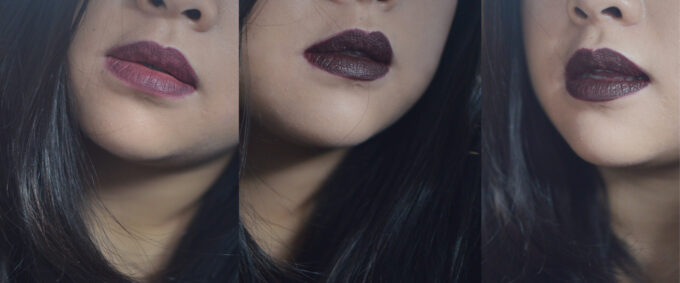 The hype over the Amuse Bouche formula is so well-deserved. The creaminess, comfortable wear and pigmented colour definitely has put this range on my radar. It glides over the lines of your lips to create the illusion of a well-loved pouty lip (When in reality I often have very chapped lips). With so many lipstick options and range to choose from, I hope Bite Beauty will release a value set or something similar so we can try out more colours in one go.
Over to you now – Do you have a favourite lipstick brand or range?
---
Disclaimer:
This post features product(s) provided for editorial consideration. All opinions are my own. For more information about my review policy, please
click here
.
---