Sometimes I take a look at my beauty treasure chest – housed in a 3-shelf MALM Drawer – and ask myself "What are you doing with your life?" To think that selling every single bit of item in my beauty chest could probably put a real dent in my student loan kind of depresses me.
However, like the good beauty blogger that I am, the thought is banished as soon as I see a sign calling out "FREE!" or "Gift with purchase!" or "SALE!" Yeah, I'm a real sucker. And the worst part? I work in Marketing. I do this every single day. I used to do the Excel analysis on promo, pricing and all that fun stuff.
God damn it Stephanie.
A couple of weekends ago, I went Shoppers Drug Mart-hopping. It was the weekend after I declined a co-worker's invitation to join in a fun condo crawl. To go on a mission to Shoppers Drug Mart. My priorities are clearly in the right order. That was sarcasm if you missed it.
You see, the mission was to find these Bioderma Trial kits which I had heard about through the CBB Facebook page. I'm a huge fan of Bioderma, and in case you didn't know, I travel quite a lot. I needed to replenish my travel skincare haul, and I just can't resist a good deal.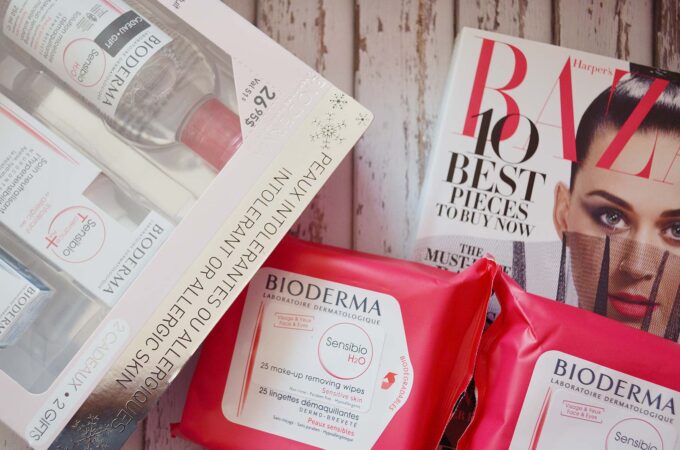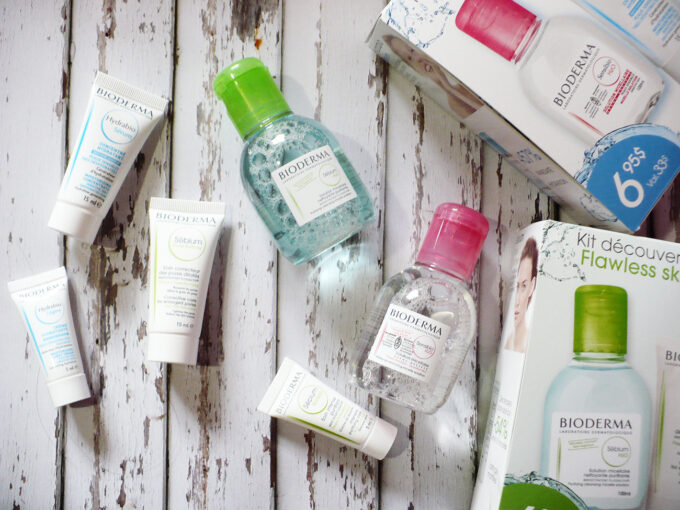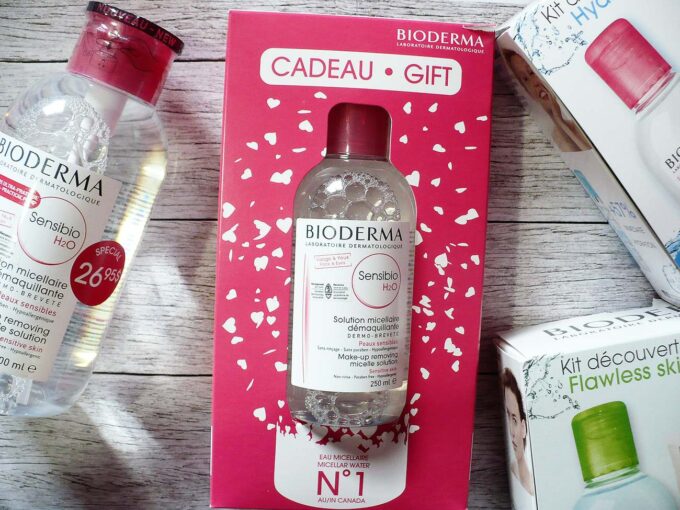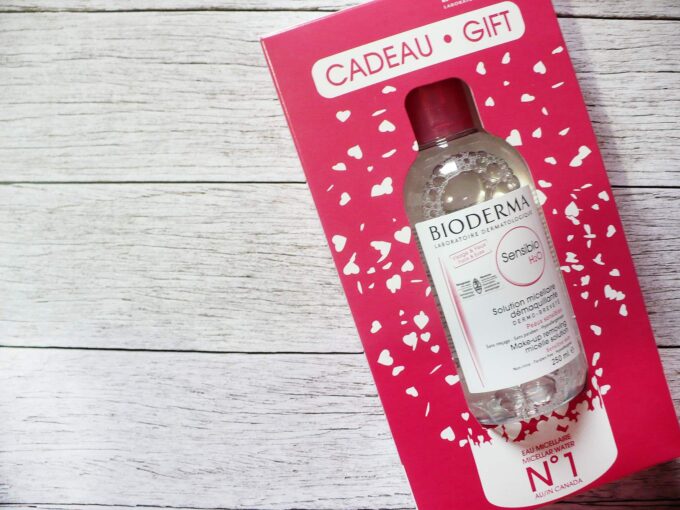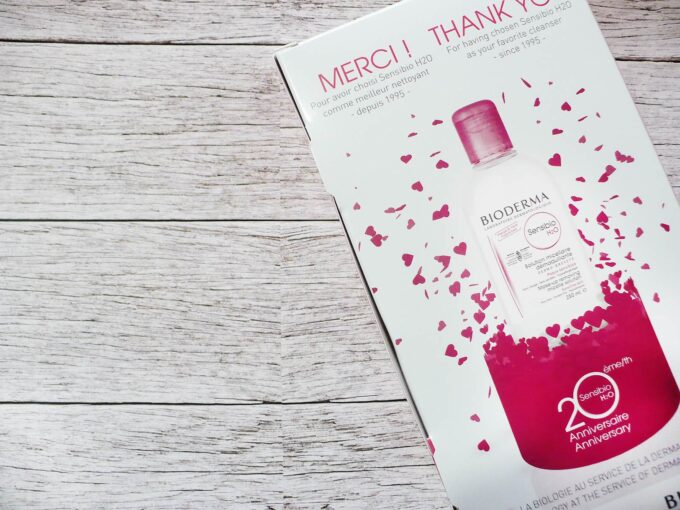 You see, that decision ended me being much happier walking away from a Shoppers Drug Mart, rather than stumbling home at 3am post Condo-crawl. Shoppers Drug Mart was having one of their regular Optimum Points offer (Spend $75 and get 18,500 points), and fortunately Bioderma was also on sale for 20% off. Three Shoppers Drug Mart later, I finally found the sets that I had been coveting (I won't bore you with the details here – a separate post has been dedicated to the sets separately!) Although these sets weren't part of the 20% off deal, I couldn't help but notice a sign that marked "Gift" on the Bioderma counter.
"Spend $30 on Bioderma Products and get a free gift – Sensibio Micelle Solution 250ml ($19.95 value)"
I pounced on the deal before I finished reading about the promotion. It wasn't hard to get to $30 and the 20% off sale meant that my $30 went just a little further! Given that I knew I wanted to get at least 2 of the trial kits (at $6.95 each), I only needed about $15 to get to my free gift.
I opted to purchase the limited edition 500ml Sensibio Micelle Solution ($26.95, available here) with the pump. The reason this is limited edition is because it's not always available throughout the year, and this is the first time that I've seen it available in store and was on sale.
If you have been needing to stock up on some Bioderma products or the beloved Micelle Solution, check out this offer at your nearest Shoppers Drug Mart! Run, don't walk there. And if you see one of the sets, pick up at least 3 – you'll thank me later.
It's later. kthxbye.
Have you seen this Bioderma offer at your local Shoppers Drug Mart?