I gave the highly popular Boutique by Conair (usually available for around $30) hair dyer a spin in this review.
When it comes to hair tools, I often opt directly for whatever's cheapest and fits my low-maintenance standard at Winners / TJ Maxx / Marshall's. I rarely talk about hair tools on the blog and that's one of the reason – I buy no-name, oftentimes unbranded hair tools that I hope would last 3-4 years before needing to be replaced. So brands, and "claims" don't really make that much of a difference to me and the one that I'm still using the Remington Diamond Shine Damage Protection Hair Dryer which I picked up at Target. Today, I'm bringing you the new ConairBoutique by Conair Jade Ceramic Hair Dryer.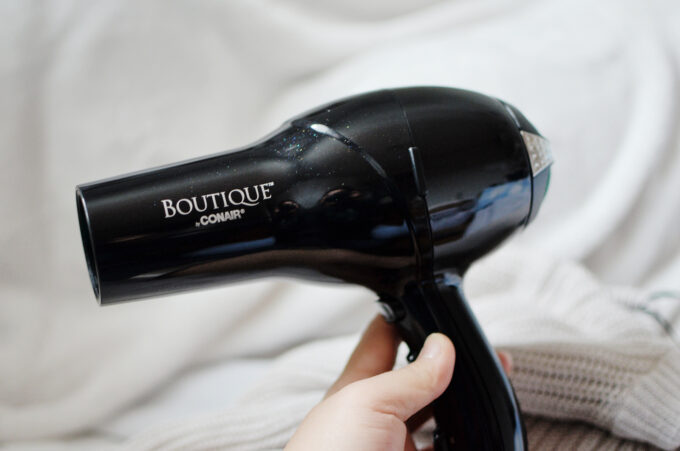 Conair is a brand that's very synonymous with the hair care world – many hair dryers I've used in hotels I stay in for work typically are Conairs, and they also dominate the hair tool aisle at Walmart and Target. Plus, they can be as cheap or as expensive as you want them to be and have tons of options to choose from.
The new Boutique by Conair Jade Ceramic Hair Dryer is unique in that it features jade ceramic technology – I'm not usually a ceramic kind of gal, preferring tourmaline instead but I've been using a few ceramic tools recently and they haven't given me any issues so perhaps it's time to update my likes and dislikes.
The ConairBoutique by Conair Jade Ceramic Hair Dryer comes with the standard diffuser and concentrator like most dryers. It comes with the usual 3-button heat settings, 3-button power setting and a cooling button. At first glance, there is absolutely no difference between what this new dryer and one that I've been using offers.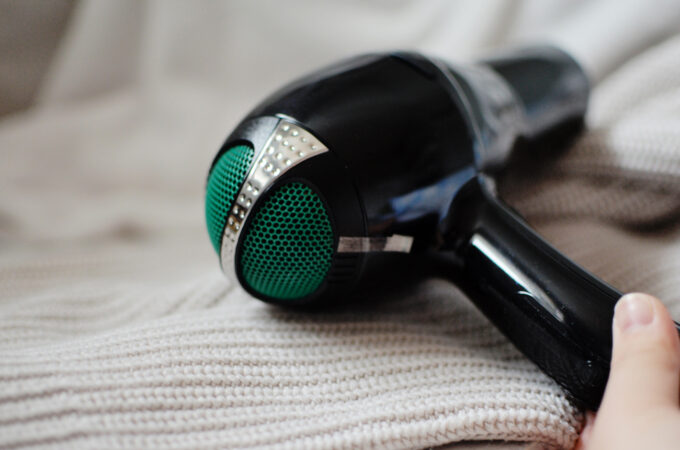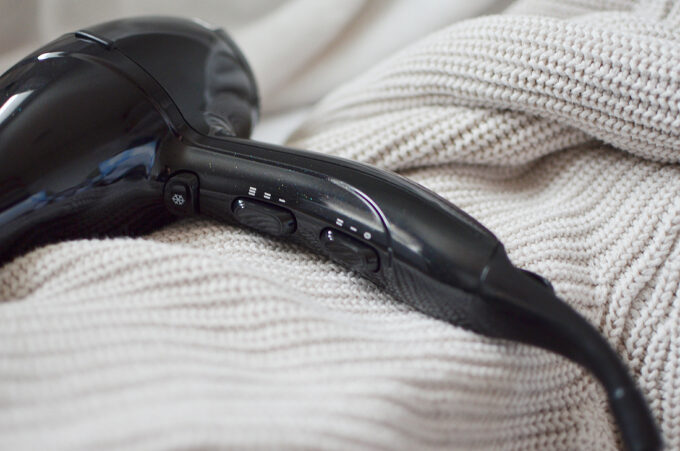 I did learn a few things while I was on the Cityline Fashion Friday segment:
The cooling air setting is meant to lock your style in place; use it after you've finished styling with the heat setting
Clean the vent at the back of the dryer regularly (Otherwise it will smell like burning plastic
The concentrator works well to minimize frizz and style in a short amount of time
The diffuser works really well for those with curly hair (I personally love the diffuser as I have very thick hair that takes ages to dry so I use this to speed up the air drying process when necessary)
All in all, this is a great addition to the Conair range although I can't really tell you if the "boutique" name or the jade ceramic has done wonders because I really can't tell the difference before or after using this hair tool and compared to my existing one. The hairdryer falls is far heavier than my current hair tool so that's a big no-no.
---
Disclaimer:
This post features product(s) provided for editorial consideration. All opinions are my own. For more information about my review policy, please
click here
.
---