The Urban DecayNaked Skin Foundation ($45, available here) is Urban Decay's first foray into foundation products and came out a while ago. This foundation is a lightweight, light/medium coverage foundation. It claims to be a weightless, invisible-finish liquid foundation that is formulated with innovative technology to create that glowing, soft-focus finish. There are 18 shades available and I find that it is good range of shades for a high-end brand. The shades are denoted with numbers as opposed to names, and the convention goes as follows: shades that end in 0.5 has a neutral/cool undertone, so they tend to lean pink, whereas the shades that end in 0 has a yellow undertone.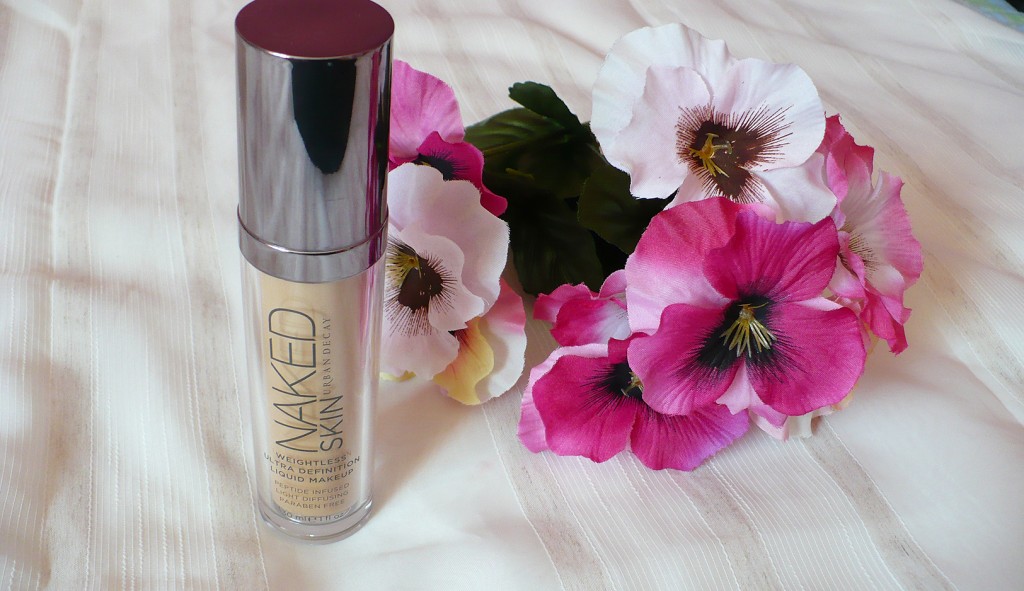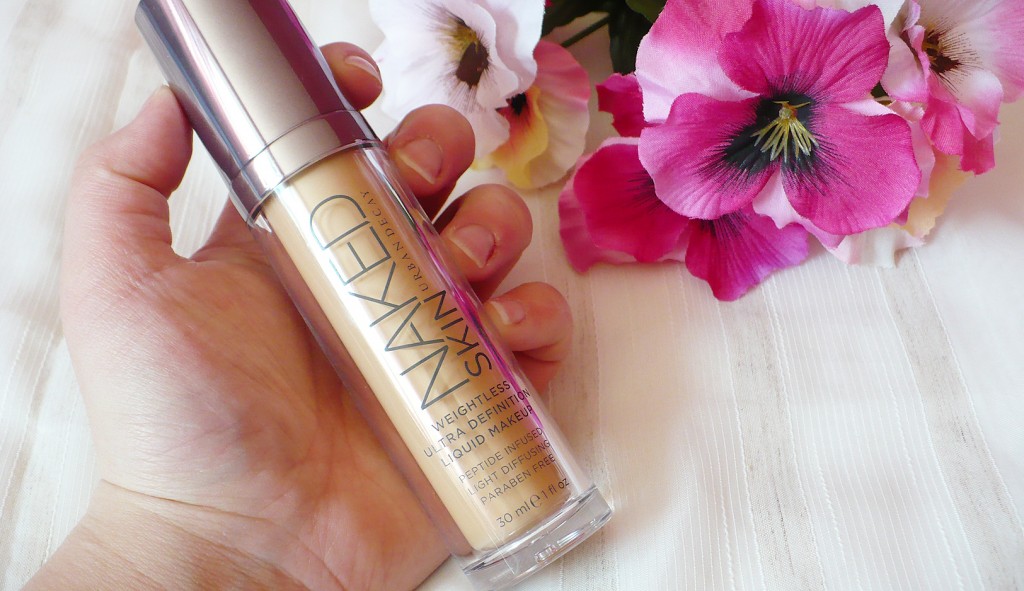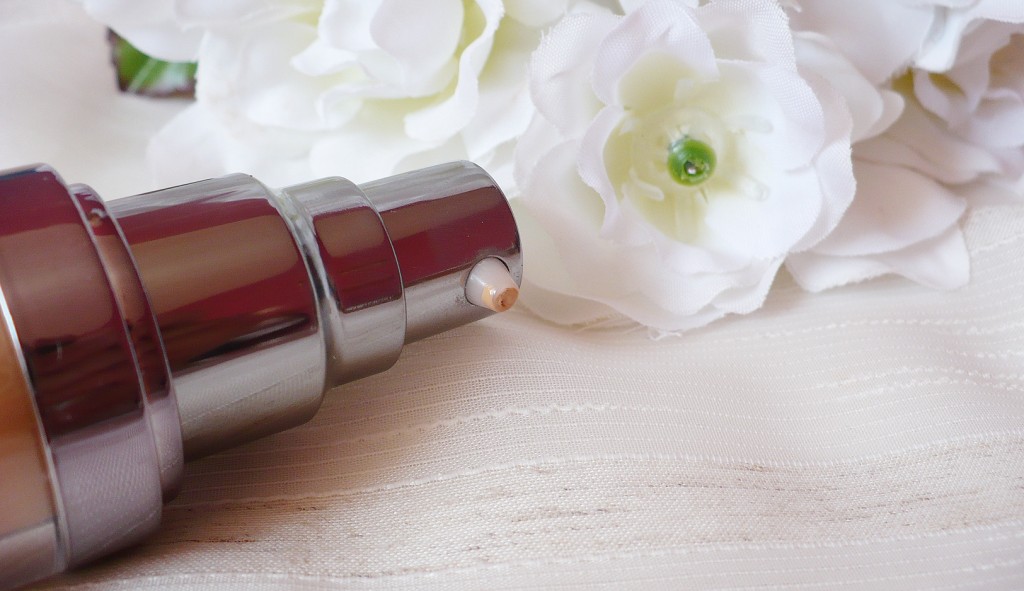 The texture of this foundation is quite liquidy, and the most watery out of all the liquid foundations I own. Despite that liquidy texture however, it still has sufficient pigmentation to deliver a light to medium coverage finish. The weightless finish makes this foundation easily buildable to achieve a medium to fuller coverage finish. The foundation is easy to apply and blend and very forgiving when it comes to application. Despite the light coverage, there's sufficient pigmentation in the foundation to cover minimal redness and light acne/hyperpigmentation marks on the skin.
The foundation dries down to a semi-matte, natural, "second-skin" finish that looks very flattering. With this, I can skip over the powder completely and apply only the tiniest amount of concealer, even on bad days. I was initiailly surprised to see this foundation provide sufficient coverage, even on my bad skin days despite the "light coverage" title that seems to be associated with it. With the light coverage, this is not a foundation I would normally reach for at Sephora, but the buildable coverage and second-skin claim really persuaded me to give it a try.
The clear double-walled plastic bottle is much taller than the ones that I already own. The clear packaging makes it really easy to see how much you have left in the bottle. The pump makes it easy to dispense enough product without dispensing too much.
On my NC25 skintone, I use the shade #3.0 which is a perfect match for me. I had thought about going darker to shade #4, but I always think that going lighter on foundation is easier to fix than with a darker foundation. The swatches below will show you the match on my skintone, and I have also provided comparison pictures of other foundation shades I currently use.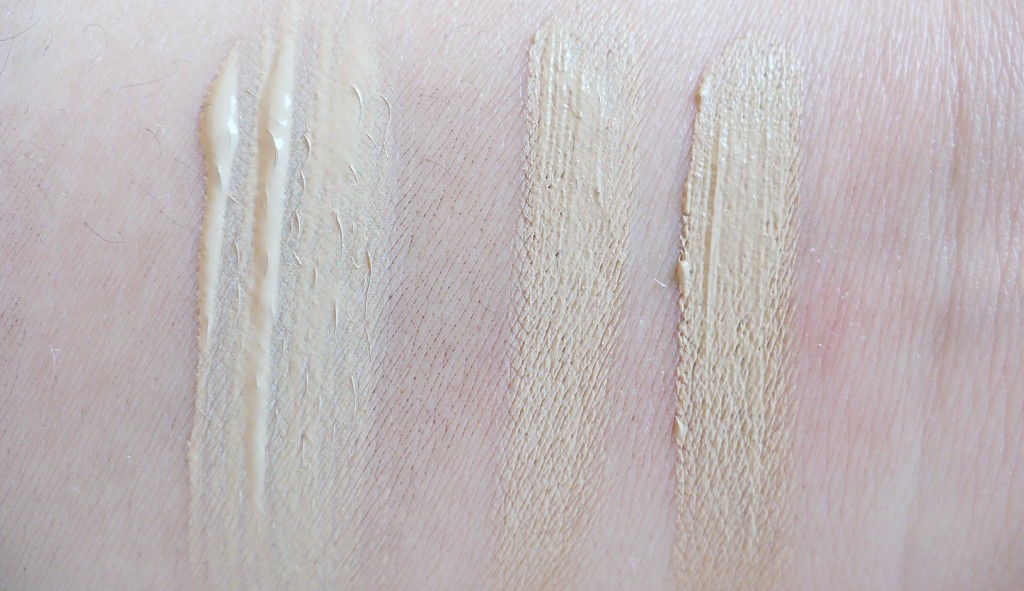 Look of the Day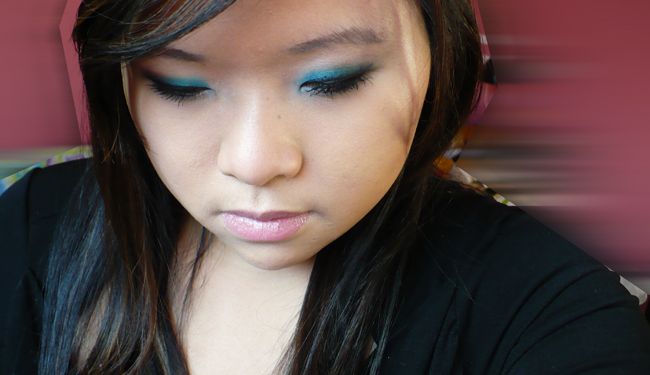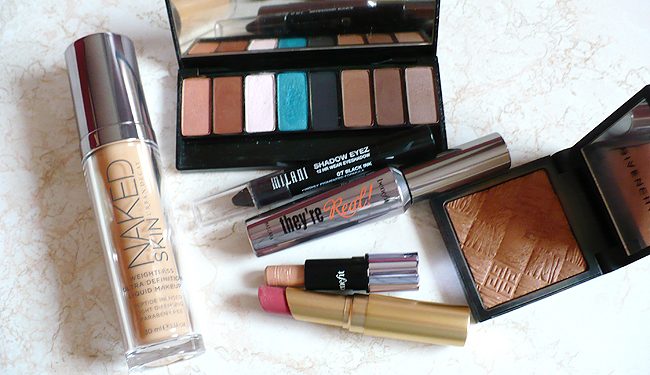 Face: Urban Decay Naked Skin Weightless Ultra Definition Liquid Makeup in #3.0, Givenchy Poudre Bonne Mine Healthy Glow Powder, Benefit Watt's Up
Eyes: Make Up For Ever Sepia Blue Palette (Petrol Blue, #127 Metallic Taupe, #04 Black), Benefit They're Real Mascara, Milani ShadowEyez in Black